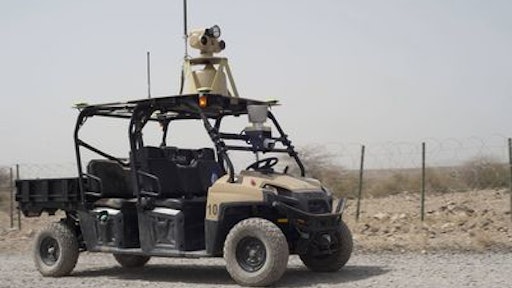 The undersecretary of defense for research and engineering Michael Griffin told lawmakers that the Pentagon is looking towards utilizing autonomous vehicles for the army.
"The core technologies will be the same," he says.
According to Griffin, 52 percent of casualities in combat zones are attributed to military personnel delivering food, fuel and other logistics. By removing people from the equation, it would be able to reduce injuries and deaths.
Technology and auto companies have been racing to develop autonomous vehicles, some even making it to the road. Both Uber introduced self-driving vehicles to highways on a trial basis in some locations, but experienced hurdles after a death of a pedestrian was struck by one of its autonomous cars in March.
The development of autonomous vehicles is still an evolving legal and regulatory environment. Passenger vehicles must comply with scores of federal vehicle safety requirements, such as turn indicators and braking systems.
However, according to researchers, the military's autonomous vehicles won't roam regulation free.
The Pentagon could easily afford to pursue autonomous vehicle technology with its $700 billion annual budget. The army is pushing forward with efforts to develop unmanned tanks and smarter vehicles for bomb disarmament. Those vehicles could potentially be remote controlled and not autonomous.
To read the full original article, please click here.