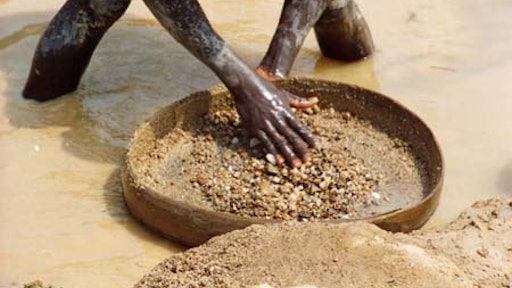 Diamond giant De Beers rolled out an app to help small scale diamond miners in Sierra Leone. The app will be able to certify that the jewels they pry from the soil are legal.
The technology is just the latest attempt by the industry to clean up its image and rebuild its reputation.
Small-scale mining has been tainted with rumors of child labor and insurgents, casting a cloud over supply chains for commodities like gold and cobalt.
De Beer's app, Gemfair, partners with the Diamond Development Initiative (DDI) and will target small-scale mine sties in Sierra Leone. The miners that are enrolled in the project will be licensed, adhere to certain environmental standards and work on sites that are free of violence.
The software shows the GPS location of where diamonds have been extracted, allowing for a record of the production process and can be accessible to work both online and offline in remote areas. Miners will also be provided with digital scales and a tamper-proof bag where they can be deposited and passed through the safely through the supply chain.
The goal of the app is to keep gems from reaching the market and focuses on conflict diamonds. However, it does not directly address on the issues of poverty and exploitation.
To read the full original article, please click here.