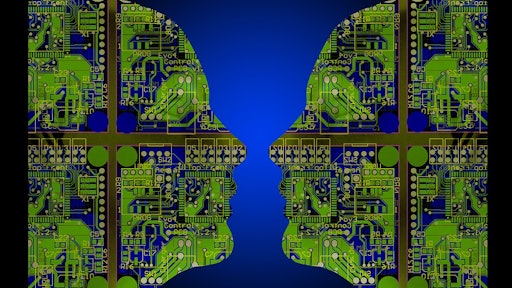 ClearMetal, a predictive logistics company, has secured a $9 million Series A funding round to further expand its platform to empower the future of artificial intelligence-driven supply chains for manufacturers and retailers.
ClearMetal delivers predictive logistics for retailers and manufacturers by using AI to canonicalize supply chain data and deliver end-to-end predictive visibility that drives inventory management, profitability, and differentiated customer service.
"The industry has been ripe for digital applications that can help companies improve how they manage the flow of materials across the supply chain," says John Santagate, research manager, Supply Chain Execution at IDC. "The impact of such visibility not only improves the ability to plan logistics, it also provides the ability to drive downstream supply chain improvements such as reducing inventory levels, driving down safety stock requirements, and improving asset utilization in the warehouse."
Industry innovators, such as global freight forwarder Panalpina, have tapped ClearMetal's artificial intelligence technology to improve operational performance and enhance customer service. Elton Fong from PSA unboXed says, "PSA and ClearMetal share a vision for the future of a truly data intelligent supply chain and ClearMetal's platform has the potential to revolutionize how we look at logistics flow. Our common aim is to enable supply chain players to offer better service to their customers, which will ultimately benefit the end consumers."
ClearMetal's Data Intelligence Platform was developed by top AI engineers from Stanford University; Silicon Valley; and executives from Google, GT Nexus, VF Corporation, Navis and the broader logistics industry.
"ClearMetal has rapidly established itself as the category leader for predictive logistics by tackling the industry's core data challenges and operational complexity," adds Gabriel Kra, managing director at Prelude Ventures. "Their granular approach to data mining, modeling and simulating presents vast new opportunities for supply chain players to operate smarter, more efficiently and with greater sustainability based on data intelligence."
The deal comes 18 months after receiving an initial $3 million investment. The funding will enable ClearMetal to further unlock value for its customers and expand its capabilities in the rapidly-growing predictive logistics space and beyond.
"The global supply chain is suffering from billions of dollars of inefficiency as a result of not having the data intelligence and predictive visibility it needs," says Adam Compain, CEO of ClearMetal. "Our customers are eager for predictive logistics and ClearMetal's platform solves their fundamental data challenge while delivering the digital transformation required to drive profitability in the supply chain."