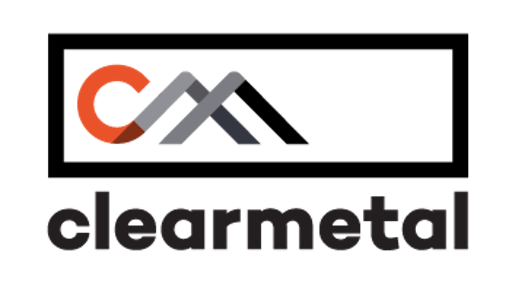 San Francisco, CA—Feb. 27, 2016—ClearMetal, a predictive logistics company, announced the launch of its predictive intelligence platform built to solve a top shipping industry problem—knowing how to manage all assets efficiently. The ClearMetal Predictive Intelligence Platform drives profitability by eliminating uncertainties and giving carriers accurate forecasts to optimize asset allocation, repositioning and utilization.
"Asset allocation is one of the largest problems in shipping," said John Dillon, former CEO of Navis and SalesForce.com. "In an industry where software is needed more than ever, ClearMetal is solving this problem with an unprecedented technology and approach."
Without container-level prediction and accurate forecasting, carriers lose hundreds of millions of dollars every year in profitability, and produce detrimental carbon waste from empty repositioning, excess storage, needless hauling and underutilized vessel space. Meanwhile, the largest global retailers still struggle to ship goods cheaply, efficiently and on time.
"ClearMetal's method for solving the equipment and repositioning problem is the next big thing to transform container shipping. Using artificial intelligence to comprehend millions of data points and container contingencies, it leverages computing power unavailable in the last decade," said Jim Schreitmueller, former global head of sales for Navis and International Asset Systems.
Before ClearMetal, predicting precise container demand, inventory and vessel utilization was impossible due to the overwhelming complexity and uncertainty of global trade. Analyzing and forecasting uncontrollable factors, such as port congestion, booking changes, and the behavior of all customers and commodities in the world, is too complex to manage with intuition, spreadsheets or generic systems. Other forecasting and optimization technologies are inadequate given the scale and intricacy of the modern shipping landscape.
Closing a multi-million dollar investment [1] from top venture capitalists, ClearMetal helps the world's largest shipping carriers drive tremendous efficiencies—reducing costs, increasing revenue, streamlining operations and promoting sustainability.
ClearMetal uses a fundamentally different, data-driven approach. Leveraging data science and machine learning, the ClearMetal Predictive Intelligence Platform resolves over 75 elements of uncertainty across the shipment cycle and layers on 17 external signals (like weather and trade rates) to generate highly accurate predictions of equipment, trade, vessel and shipper needs with a granularity that was previously impossible.
For example, ClearMetal could tell a shipping carrier that exactly 36 empty containers will be ready for dispatching at container depot 2 in Memphis to carry cotton to Shanghai six weeks from now on Tuesday—factoring in predicted port congestion, an upcoming typhoon that will delay ships in the South China Sea and an anticipated 12 percent increase in last-minute customer cancellations.
"Shipping carriers are the backbone of the global economy, but have had to deal with astronomical costs as a result of inadequate tools to handle today's complexity," added Adam Compain, CEO and founder of ClearMetal. "We are partnering with the smartest carriers to usher in a new era of efficiency and asset management by providing the most sophisticated technology available."