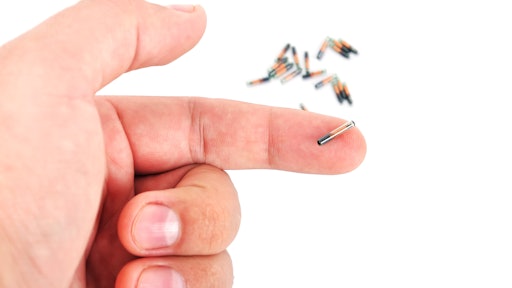 It sounds like the talk of a conspiracy theorist: a company implanting microchips under employees' skin. But it's not a conspiracy, and employees are lining up for the opportunity.
On Aug. 1, employees at Three Square Market, a technology company in Wisconsin, can choose to have a chip the size of a grain of rice injected between their thumb and index finger. Once that is done, any task involving RFID technology—swiping into the office building, paying for food in the cafeteria—can be accomplished with a wave of the hand.
The program is not mandatory, but as of Monday, more than 50 out of 80 employees at Three Square's headquarters in River Falls, Wisconsin, had volunteered.
To read the full original article, please click here.