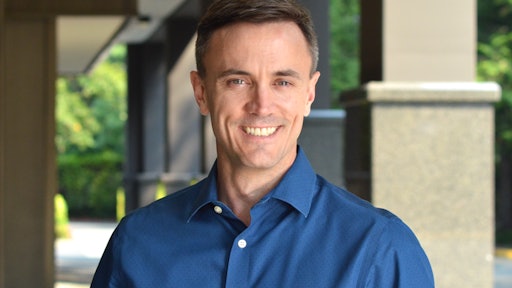 On smaller teams, it's easy to pinpoint when an employee fails to fulfill his or her responsibilities. Managers can keep an eye on each of their team members and identify when an individual falls behind or meets their work expectations. But as companies grow and the workforce expands, tracking every employee's workflow can be near impossible for any senior management team.
As an industry that demands consistent, high quality products, manufacturing businesses need a better way to analyze employee productivity and spot the weak links in their operations. With so many moving parts to track, businesses like manufacturers can leverage automation and deep learning technology to maximize employee utilization.
Becoming Better People Managers
The last thing any employer wants to hear is employees slacking off during the workday or neglecting to fill out timesheets every week. The combination of a growing workforce and a shortage of direct managers are pushing companies to embrace deep learning technologies to handle administrative tasks.
Workforce management tools can provide substantial information to human resource departments that inform better decision making about hiring and staffing. These tools can also provide data on how many hours an employee spends on certain tasks, illuminating where time should be reallocated to be spent on more valuable assignments.
One area where digital workflows can assist managers is ensuring employees fill out their daily timesheets. Turning a timesheet into a digital form can simplify the task of filling out a sheet for every employee, and ensures greater accuracy and higher completion rates. Manufacturers can then use this employee data to gain a greater understanding of how their workforces are performing and where improvements need to be made.
Digital workflows can also alert upper management when employees miss a timesheet or fail to meet their daily assignments. With an automated workflow, employees are tied to an electronic trail of work that can be quickly pulled by managers at any time. This makes it significantly more difficult for individuals to hide their lack of productivity when direct supervisors can track their progress.
In addition to simplifying tasks, automated solutions help businesses realize untapped efficiencies by improving the speed at which work is completed. Automating repeatable or routine work can ensure employees are focusing on tasks considered more valuable to the organization. Manufacturers can't afford to waste time on inefficient workflows as they compete for new business and meet growing customer demands.
Choosing A Workflow Automation Solution
Adopting a workflow automation tool only makes sense if executives can measure the financial benefits of a new solution and its impact on the bottom line. Before manufacturers jump aboard the automation bandwagon, there are several things to consider.
Intuitive
Workflow automation solutions need to be easy to use. This is important in order to automate the long tail of business processes. It also means that low code solutions designed for developers aren't the solution. Find a cloud-based, no code workflow platform that is intuitive and offers workflows on a subscription basis. The more workflows you consume, the more value you get as you have more people solving more problems and driving business outcomes.
Integrated
Second is integration potential. In an effort to cut adoption time, businesses should look for workflow solutions that include out-of-box connectors to systems that matter most. A flexible web-based workflow automation platform ensures rapid deployment and requires little to no additional training for employees. Organizations looking for increased visibility should look for workflow solutions that provide frequent status reports and mobile-friendly dashboards.
Intelligent
It's no question that process intelligence is key to optimizing business processes. You can't optimize what you don't measure. In order to be successful, it's imperative that your business users have visibility into the efficacy and efficiency of their automated processes so that they can see which ones are doing well and which ones are bogging down and require optimization.
Manufacturers also have to consider where an automated tool fits in the annual budget. A developed business case that demonstrates the long-term value of workflow automation can help businesses secure the necessary budget support from senior decision makers. Common measurable features should include improved scalability, higher customer satisfaction scores and a cost savings due to the reduction of paper-based processes.
Market environments are constantly changing and as workforces grow, manufacturers need a more efficient way to manage their employees and monitor productivity. At the heart of any organization lies the workflow, and proper maintenance can help manufacturers realize business value and maximize the potential of employees. By leveraging automated workflows, companies can stay ahead of their competitors by streamlining everyday processes and servicing customers to the best of their abilities.
Ryan Duguid is the senior vice president of technology strategy at Nintex, a leading provider of intelligent process automation solutions. He has more than 20 years of global IT experience and counsels organizations about which technologies are best for automating business processes to improve how work gets done.