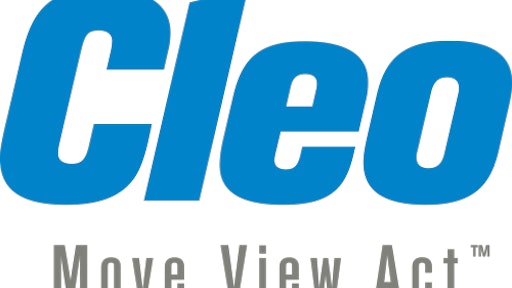 Loves Park, IL—April 5, 2016—Cleo, to further strengthen its Cleo Integration Suite, announced the acquisition of EXTOL International, a U.S. company providing leading data transformation and software integration solutions. Terms of the deal were not disclosed.
EXTOL, based in Pottsville, PA, was founded in 1989, and delivers integration, automated any-to-any data transformation and data workflow orchestration solutions to meet customers' evolving business data integration requirements. With thousands of installations and optimal customer retention, EXTOL is a trusted name in customer-centric data integration solutions.
With the acquisition of EXTOL, Cleo extends its Cleo Integration Suite, a set of business-to-business (B2B), application and data integration solutions that help businesses meet the most demanding enterprise integration production requirements. Cleo has provided data communication and integration solutions to companies for decades, with more than 100,000 proven and tested installations worldwide. Prior to this acquisition, Cleo already tripled its revenues and workforce over the past three years, due to the success of its expanding Cleo Integration Suite.
"We are thrilled to bring Cleo and EXTOL together to further enhance the Cleo Integration Suite, which uniquely provides highly scalable and secure B2B, application and data integration solutions on a powerful single-platform, yet enables an exceptionally easy user experience," said Mahesh Rajasekharan, Ph.D., chief executive officer of Cleo. "With the combined proven technologies and talents of these two great software organizations, Cleo is uniquely poised to not only deliver on customers' current converging data movement and pervasive enterprise integration needs, but also effectively address the emerging requirements of cloud and Big Data integration."
Those usage patterns for the reliable, secure, and efficient management of data flows include B2B integration, application integration, data integration, cloud integration, Big Data integration, data transformation, secure file sharing, systemic and secure managed file transfer (MFT), accelerated and extreme file transfer, and document management. By providing the unique capability of serving all of these major integration usage patterns into one single-platform experience, Cleo delivers greater business agility to both business and IT users.
Over the past year, Cleo and EXTOL partnered to prove the success of these combined solutions and this acquisition is an affirmation that the Cleo Integration Suite surpassed all customer expectations. With the formal merging of this alliance, these advanced enterprise integration technologies are now being offered from one company in a way that makes it even easier and more efficient to consume the scalable integration value to meet the production requirements of small, midsize and large companies.
According to Tony Baran, chief executive officer of EXTOL, "Now as we join forces, we're reminded again of how similar our company cultures are with great professionals and can-do spirit, and how closely EXTOL and Cleo software technologies work together to bring even more value to our customers."
"Merging these two offerings into one comprehensive and scalable technology platform delivers immediate benefits to our customers in the form of a seamless user experience, efficient deployments and exceptional customer service," said Sumit Garg, president of Cleo. "More importantly, the Cleo Integration Suite provides much greater long-term value for enterprises' IT-led integration operations, as well as business-user citizen integration to enable business intelligence, analytics and agility for a comprehensive set of enterprise integration use cases. This is an exciting development for the marketplace, and our joint customers already can attest to the elevated level of innovation and service stemming from this partnership."
"We had such a great experience working with both Cleo and EXTOL integration software over the past year," said Brian Dreger, vice president of IT infrastructure and data management for Chicago-based Arrowstream, an innovative software-as-a-service (SaaS) company that optimizes food service logistics. "Their dedicated support teams and great technology continue to help us provide superior service to our customers."
Companies in this article