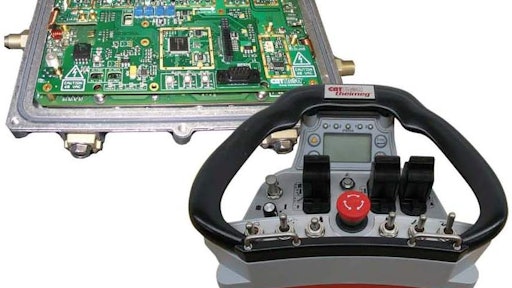 Las Vegas—Sept. 24, 2012—Laird Technologies Inc., which designs and supplies performance-critical components and systems for advanced electronics and wireless products, showcases its SIAMnet underground communication system and CattronControl remote systems at MINExpo International 2012 this week in the Las Vegas Convention Center.
"MINExpo is a great opportunity for Laird Technologies to showcase our products," said Eric Brouillette, Vice President of Marketing & Sales, Mining, Laird Technologies. "Our products are aimed at increasing safety and productivity, making them ideal for the mining industry, and there is no better event to exhibit our products than at MINExpo."
The SIAMnet system is a network of coaxial cable, antennas and Access Points (WiFi) which provides voice coverage and data communication in one complete solution. Using battery backed-up access points, a mesh network becomes operational should the cable be damaged or the electrical power be turned off. A user gets the throughput of the cable and the wireless as a backup.
Also on display during the show, Laird Technologies showcases its mining and industrial CattronControl remote systems.
The Cattron CANopen Remote Control mining LHD system simplifies the installation of a remote control on any CAN-based vehicle. When connected to a CAN network of the vehicle's main computer or PLC, the Machine Control Unit (MCU) acts as a wireless gateway between the vehicle and the Operator Control Unit (OCU). All functions executed on the OCU are transferred on the CAN Network and vehicle vital signs are transmitted back to the OCU.
For an onsite demonstration or more information, visit Laird Technologies at booth 4715.