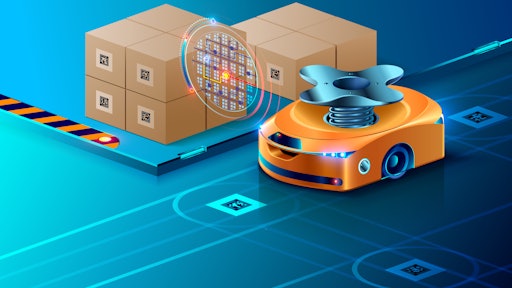 AndSus - stock.adobe.com
Driven by the challenges manufacturers face in the wake of the pandemic—including supply chain disruptions, staffing shortages and growing consumer demands—the trend toward digital, sustainable solutions reflects the industry's growing need for end-to-end, disruption-proof processes, according to a newly released Tacton survey.
"Successful manufacturers are rising to meet the challenges of the past two years, embracing digital strategies to future-proof their businesses," says Bo Gyldenvang, CEO at Tacton. "These companies will not only survive in the current moment, but set themselves up to thrive for the long-term—creating value through sustainability, optimizing their supply chain, designing exceptional customer experiences, and building stronger companies that can weather future turbulence."
From GlobeNewswire:
87% of respondents noted the importance of digital transformation to achieving their business goals in the coming year.

Challenges like improving quote efficiency, lack of automation and transitioning to fully digital buying experiences has put greater focus than ever on digital transformation, accelerating transformation efforts for 27% of survey respondents and shifting the focus of those efforts for 32%.
59% of survey respondents named "driving sales and revenue" as a top priority to remain competitive and bolster growth, and as many as 77% said they are investing in supply chain optimization to weather today's economic uncertainty. However, many companies are still behind when it comes to sales transformation. Industry research by Accenture shows that while over 96% of sales and marketing executives want to transform their sales department, only 7% have plans to act in the next 12 years and 31% in the next 35 years.
84% of survey respondents affirmed the importance of sustainability initiatives in manufacturing, reflecting the growing attitude that environmental, social, and governance (ESG) goals are essential for both short-term business goals and long-term success.