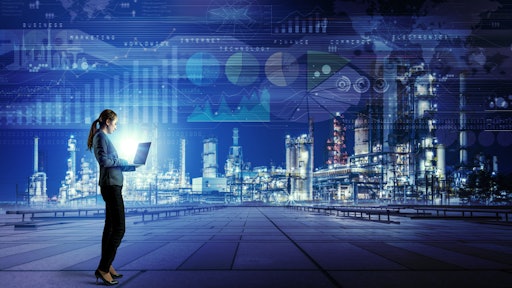 AdobeStock_182350781
Link Labs released SuperTag Hub, an Internet of Things (IoT) device enabling real-time and indoor, outdoor and on-the-move asset tracking.
"Whether you're tracking equipment in a fleet, in a warehouse or on a construction site, it's vital to have continuous, end-to-end visibility of your assets. SuperTag Hub makes this more seamless and affordable than ever before," says Bob Proctor, CEO of Link Labs. "In the traditional set up, location monitoring stops once a tagged asset leaves the site. But, as a breakthrough IoT asset tracking solution, SuperTag Hub users avoid any loss of visibility that may happen while assets travel from one site to another."
From PR Newswire:
AirFinder SuperTag is said to be a first-of-its-kind commercial IoT tracking device that blends GPS/GNSS, WiFi location lookup, Cell ID and Link Labs' AirFinder Indoor Positioning Network to provide continuous, end-to-end visibility of assets.
Users can set the frequency for when it detects movement and can leverage geofences to trigger alerts when the tag is leaving a zone, moving into a zone or moving between zones.
Ideal for streamlining loss prevention, compliance, process efficiencies and inventory management.