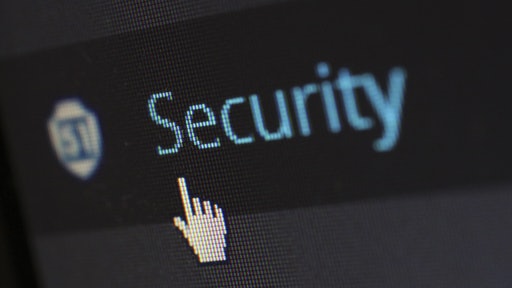 Pexels
At a time when new technologies are emerging at a rapid pace, the Coronavirus disease (COVID-19) pandemic only amplified the need for innovative approaches to meet today's growing safety needs. Businesses have been forced to re-evaluate their risk management plans and seek better ways to identify existing risks to safety and health and predict new ones in a rapidly changing work environment.
Yet, while these advancements are creating new opportunities, they're also causing new challenges, so understanding them is critical for success. Take note of these technology trends that are reshaping how those in the supply chain more accurately and effectively manage workplace safety.
Predictive analysis
Having the right information at the right time is critical to effective risk management. Better data gathered from advanced technology makes it easier to visualize risks and predict incidents before they occur.
Predictive analysis powered by artificial intelligence (AI) and machine learning—a sub-set of AI, which can "learn" patterns and behavior in data—can help you proactively identify where your greatest risks lie and prioritize the interventions that deliver the best outcomes for people and processes. Companies are increasingly turning to predictive analysis to help them select precautionary actions and risk controls to prevent or minimize impacts to workplace safety and business continuity.
Predictive analysis is transforming risk management as it helps organizations transition toward preventing incidents rather than responding to them. It is particularly effective in reducing work-related musculoskeletal disorders (MSDs), a leading cause of injury and disability in the industrial workforce. Using sophisticated sensorless motion capture technology, you can assess jobs and workers to identify job tasks and worker physical movements with the most potential for overexertion MSDs. You'll get more accurate and actionable data, delivered much faster and easier than traditional assessment methods can provide.
Mobile
While mobile isn't new, the increased use of it—especially due to a workforce that's increasingly spread out across multiple workplaces—has seen a recent surge. In its 2021 Green Quadrant report, Verdantix found mobile to be the greatest environmental, health and safety (EHS)-focused technological investment. It's no surprise that as a wider variety of EHS mobile applications become available, more risk managers are getting on board with EHS risk management applications. Without these critical tools, your organization may be missing opportunities to improve operational efficiencies.
Most significantly, mobile helps engage the workforce in the risk management process. Risk management is only as effective as the selection, awareness and management of the controls that manage the risks. Your workforce plays a significant role in helping to understand those controls. Mobile technology allows workers to record incidents, perform detailed workplace inspections and observations, assign and manage corrective actions in real-time or access critical chemical safety information when and where it's needed—all from the palm of their hand. This not only improves safety culture by making employees part of the solution, but also simplifies the process sharing a common understanding of risks.
Smarter risk assessment tools
Complex risk processes require sophisticated tools to perform accurate risk assessments. Bowtie Analysis is an advanced risk evaluation tool that enables users to visually map risks and illustrate the pathways between causes, loss of control event, and potential impacts. In addition to mapping risk scenarios, Bowtie Analysis also allows you to assign controls to individual causal or consequential pathways and apply key risk indicators (KRIs) to help track the performance of risk controls. And, because it's a visual map of risk pathways, it facilitates an intuitive and comprehensive understanding of the risks facing your business.
Some safety professionals mistakenly believe that risk bowties are hard to create, but advanced risk management software with built-in Bowtie Analysis capabilities streamline the creation and management of analyses, and helps you directly engage workers in the process. This makes it easier to evaluate the full range of jobs and job tasks in the workplace and assess each job task for specific risks.
A key benefit of Bowtie Analysis is that it helps you improve the communication of risk and risk management activities to stakeholders. Because you can share Bowtie Analysis across sites, it makes it easier to coordinate risk management activities across locations. A master Bowtie Analysis can act as kind of blueprint for risk pathways used to develop risk bowties for individual sites. And, by using risk bowties alongside other risk management methods, you get the tools needed to accurately assess risks of all operations, keep workers well-informed about risk and adapt approaches when needed.
Interactive training
Training is fundamental to ensuring people understand the potential health and safety risks present in their workplace. As teams grow in complexity and diversity, many employers are turning to more effective training methods to meet the realities and expectations of the modern workforce. Companies are shifting away from the traditional, one-sided "preach-and-teach" training models toward lesson structures that emphasize engagement and learning and allow employees to complete the training at their own pace, from anywhere. The pandemic has forced the issue even more because traditional training in a physical classroom environment is not always possible due to physical distancing measures and staggered work-shifts.
Advances in safety training software give employers greater control of training content and how courses are administered — all for a lower cost and greater ROI than many traditional classroom-style training programs. The growing popularity of learning management systems (LMS) gives employees access to an extensive library of interactive online training courses available in languages they understand. The best LMS options also allow you to instantly convert content into a fully interactive e-learning course complete with built-in multimedia, quizzes and knowledge-checks. Employers can then shift their focus from mere documentation that training was completed to verification that employees receive effective training that gives the knowledge and skills they need.
An advanced and intuitive LMS also centralizes training performance data across the organization with detailed control of enrollments, requirements, record-keeping and reporting. Automated user notifications simplify the training process for both learners and managers, keeping everyone connected while reducing busy work related to the writing and sending of emails and the tracking of calendar invites. This steady and reliable stream of communication keeps learners engaged with the training program, which is essential in today's evolving work environment.
Control of work
"Control of work" is a shorthand phrase for the aspects of safety management focused on ensuring that nobody performs work without having the right authorizations, controls and training in place. There is an increasing focus on control of work driven by existing regulations such as OSHA's Control of Hazardous Energy (aka Lockout/Tagout) Standard and by global consensus about the value of permit to work systems.
Changes to the workplace itself are also driving this shift. The workplace of today is increasingly a multi-employer workplace, with contracted workers on job sites or our own workers at another employer's worksite. And of course, pay more attention to the safety of visitors because they have the least existing knowledge of your facilities, processes and hazards.
Modern software can help here, with the ability to manage permits to work for hazardous tasks such as confined spaces and hot work from anywhere. You'll also more easily protect the safety of visitors, including contractors, with the ability to manage orientations from anywhere, and to confirm that they have the appropriate licenses and other qualifications in place before they ever set foot on your site.
Preparing for the future of work
EHS and risk managers need to have these trends top of mind because traditional tools for managing risk can't meet the safety challenges of tomorrow.
New technologies, combined with sound management strategies, can be the difference maker. They give the agility to continue adapting risk management practices to the future of work and keep the entire workforce safe.