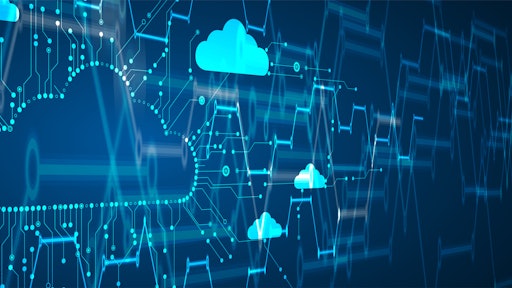 kras99/stock.adobe.com
They say, "What you don't know won't hurt you," but when it comes to cloud-native supply chain design solutions, it turns out what you don't know can actually hurt your business—at least when it comes to staying competitive. If your competitors are already using new cloud-based supply chain network design tools to maximize their profitability and you aren't yet, they have a competitive advantage and it's time to dive into the exciting possibilities they present.
Supply chain design empowers businesses to evaluate trade-offs across financial performance, service levels, and systemic risk, enabling them to design resilient supply chains even in the most dynamic and challenging environments. When you put this powerful technology in the cloud, it's a real game-changer.
Below are five of the most impactful supply chain design possibilities made possible by modern cloud technology.
1. Get Anywhere Access
Modeling, optimizing and simulating complex supply chains used to require powerful machines and IT-assisted solver set-up and configuration. Thankfully, supply chain design is no longer tied to sluggish desktop machines. By leveraging a cloud-native design platform with advanced solvers, users can now tackle even the most challenging supply chain inquiries from anywhere, whether in a meeting room, a coffee shop or even across the ocean. In an increasingly complex and virtual world that doesn't wait for anything, ensuring a company's supply chain design team is empowered to address pressing inquiries and challenges in real time, from anywhere in the world, is critical. If they are desktop-bound, they won't be able to keep up with the cloud-driven competition.
2. Easily Collaborate and Share Solutions
Similarly, many supply chain design teams are now spread across the nation—if not the globe—rather than together, in a single office. Cloud-based solutions make it much easier and more efficient for them to seamlessly share solutions and collaborate with each other in real time. Modern cloud-native design makes it easy to collaborate on data and the outputs of these models, both internally and externally, if you're working with consulting partners and suppliers. Models and metrics are easily updated, and you have visibility to define what works on a quarter-by-quarter basis.
Practitioners can connect to external data and create dashboards representing their unique metrics and KPIs via direct cloud connections, so consumers of the dashboards have immediate visibility. You can now connect the organization much more efficiently and accurately than legacy technology.
3. Run Five to Hundreds of Scenarios in Parallel
Unpredictability and disruptions are on the rise when it comes to the overall industry supply chain. In recent years, global events like COVID-19, port congestion and the Russia-Ukraine conflict have severely tested the resilience and flexibility of our supply chains. As a result, we learned our supply chains were not ready for the risks of today—let alone those of tomorrow. In response to this alarming realization, many companies are shifting to cloud-enabled hyperscaling that offers enhanced processing speed, reduced losses due to downtime, streamlined management, and more. Hyperscaling allows organizations to spin up hundreds of thousands of user-configured resources (CPU and RAM), allowing them to execute multiple models and scenarios simultaneously and efficiently. This changes the game for supply chain design practices by enabling companies to run sensitivity analyses in parallel to create a book of strategies to have a plan for what's happening today - or what may happen tomorrow. It enables companies to pinpoint the exact tipping point of when to adjust their strategy because they have the ability to run all the scenario permutations with hyperscaling to understand their financial, service and risk curves. Doing so makes businesses more robust and resilient when it comes to navigating even the most unexpected scenarios.
4. Test Potential Supply Chain Changes with Simulation
Only recently has simulation become mature enough and accessible enough to be used by non-data scientists. Simulation of real-sized supply chains bogged down even the most powerful systems as recently as the year 2000. To try to get around speed and memory constraints, users would try to simulate by aggregating into product or customer groups, but that didn't work. The right level of detail is individual customers, orders and shipments.
Simulating the supply chain at the transactional level was out of reach until the advent of cloud-native systems that create hundreds of supply chain scenario models so you can pick the one you want to operate. Simulation makes it possible to evaluate service, inventory, shipment delays, transportation and expediting costs, and more. Simulating at the order and shipment level enables you to calculate true service rates of an existing system as well as proposed future systems.
5. Create and Simulate Digital Representations of Future-State Supply Chain
Cloud-native supply chain design enables companies to create and simulate myriad digital twin representations of potential future-state supply chains. The digital twin might limit you to the current supply chain state—or the closest representation you have of it—when you should be opening all the possibilities.
In the design world, we need to create different supply chains for the future. To do this, we create digital representations for each of these future-state supply chain alternatives and analyze them to select the best one to implement. By leveraging scalable cloud infrastructure and hyper scaling, supply chain design frees you to envision and map out many alternatives of a to-be, better supply chain.
These are only five of the leading reasons why many companies are switching to cloud-based solutions when it comes to supply chain design. A cloud-native modeling platform is accessible from anywhere, simplifies collaboration, and uses hyperscaling technology to allow hundreds of models and scenarios to run in parallel. It is tuned using the latest technology to solve supply chain problems better, so they run faster and with richer outputs.
Companies can perform greenfield analysis, CapEx planning, cost-to-serve, inventory strategy, near-shoring/reshoring decisions and more considering hundreds of scenarios in lightning speed–a must for improving resiliency in the most volatile business environments.