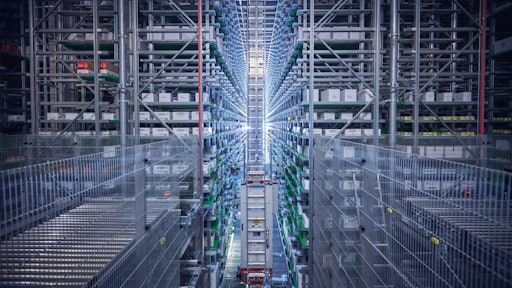 The Internet of Things (IoT) is causing disruptions across the industries and corporations globally. The logistics sector is not one to be left behind.
Reverse logistics is now addressed with equal importance as forward supply chain management. Online sales and e-commerce have prompted manufacturers to become cognizant of the costs and operational challenges associated with reverse logistics. Online sales contribute to 20 to 30 percent of all returned goods.
However, reverse logistics isn't merely an e-commerce challenge, it spans across all industries and hence, the reasons for return can also be various. The challenge most companies face is not just transportation and pickup of returned goods, but also, to assess the resell or reuse value of the product, which brings into play the manufacturing and inventory costs as well.
Pick and Choose
In a world of free delivery and shipment, the downside is for companies that end up bearing the brunt of free returns. This entails, arranging a pickup from the customer's doorstep and transporting it back into the warehouse and in the case of third-party logistics, back to the delivery center and eventually to the warehouse. Besides the delay in time, this is an immensely costly affair and prevents the manufacturer from placing the product back into the marketplace. UPS has been a pioneer in this sense by creating a supply chain program called UPS Returns Flexible Access. The program enables the customers to drop off any returned product at a UPS center or their own mailboxes, which will then be picked up by the U.S. Postal Service or UPS and sent back to the firm's warehouse. Smart sensors are available like beacons, which have high battery life and are powered with Bluetooth.
Apart from this, some firms are utilizing smart tagging which is connected to a cloud server in real time and can track the product once it is picked up and thereby make it available in the inventory again. The use of RFID (radio frequency identification) and sensor technology is expected to be utilized in this space. Smart tags also can be utilized for sorting. In cases, of damaged or end of lifecycle goods, the delivery agent can either tag the product for replacement, reuse or remanufacture. Of course, this will mean that the firms looking to benefit from these features will require robust system integration and network.
Constant Service
Servicing of products is also an important aspect of reverse logistics and manufacturers are tapping into the IoT framework to determine the performance, depreciation and service timing of products. Komatsu has installed sensors in its equipment that sends back real-time data to a central database about machine performance and condition. This data are utilized by Komatsu to maximize its maintenance operations and reverse logistics. Devices such as sensors and trackers enable companies to manage return flows that are mostly unpredictable in nature.
Reduce, Reuse and Recycle
A strong reverse logistics strategy is indispensable for companies to sustain themselves in the circular economy. The strategy is essential not just to reduce costs but can also serve as a sustainable development model by advocating reuse and recycle of raw material and product scraps. With IoT and connected devices, it is possible for companies to determine and sort the products that can be reused and remanufactured for use in other products. It will be unwise to ignore the impact this has on costs as well as the environment. Samsung realized this potential early on and initiated the Samsung Take back and Recycling (STAR) program in the United States, which allows users to return used printer cartridges through their mailboxes. These cartridges are reprocessed by Samsung into usable components. Other industries are soon following suit, as it is stated that retailers can save up to 32 percent of the total product cost by recycling on time.
Role of IoT in Warehousing
Smart warehouses play an important role in performing reverse logistics. Making warehouses smart involves adding sensors, beacons and robotics to the modern warehouse. The automation takes numerous measurements and collect many different data points around the warehouse, and the analytics tools are able to process all of this data to find the most efficient, productive, effective, safe and convenient ways of running the warehouse. Smart warehouses have the potential to radically change supply chains by managing and optimizing activity from end-to-end, such as:
Remote monitoring of equipment, conveyors, pallets or packages to see how equipment is performing or to track products through the end-to-end supply chain. These sensors are of high battery life and improves the efficiency in reverse logistics.
Monitor physical assets to ensure they are working properly or if it needs maintenance
Gain real-time visibility, allowing managers to know what is happening on the warehouse floor at all times like pallet tracking.
Capacity sensing is facilitated to utilize every square inch of a warehouse space by ensuring goods can be retrieved and delivered as quickly as possible.
Eliminate manual inventory counting by reading smart tags placed on each pallet as it arrives into the warehouse.
IoT enabled warehouses to provide a safer environment for workers and is cost-effective.
When health-related products are returned, the data are automatically erased from the device and the cloud.
A successful reverse logistics strategy in the current world will work when the various stakeholders, i.e., manufacturers, consumers, logistics and transportation departments, are connected and integrated. This can be achieved through IoT. The benefits will be reflected in various aspects of the business model, from transforming customer experience, operational and manufacturing costs to corporate social responsibility. Reverse logistics can no longer be underestimated and siloed.