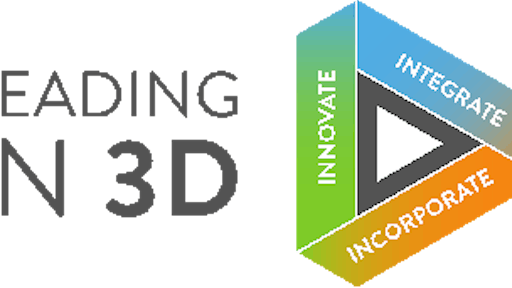 Digital transformation (DX) is the term that is driving organizations of all sizes to think about how they must evolve in order to compete in a perpetually connected business environment with the constant risk of disruption. The notion of DX emerged as the hottest topic in industry today due to the maturity of digital technologies, and the way in which modern digital technologies are enabling business model and operating model evolution in the effort to better compete in the modern business environment and manage the risk of disruption.
Supply chain business leaders must not only be aware of what is happing from a DX perspective, but also be proactively planning a strategy to digitally transform how their supply chain operates. This means looking at all the steps in the supply chain process and reevaluating how a firm is positioned for DX in the areas of:
Internal collaboration, connecting all aspects of supply chain operations across the internal organization from product lifecycle management to customer fulfillment.
Supply base management, leveraging digital technology and redefined processes to connect with suppliers, and improve upstream alignment and collaboration for downstream efficiencies.
Distribution network management, leveraging digital technology and redefined processes to improve collaboration with downstream business partners to improve the flow of information from the distribution network though the supply network.
Customer insight, strategizing around modern digital technology to improve the relationship with customers, enabling improved customer service while keeping a finger on the pulse of the market to drive agile response relative to changes in the market.
Embarking on the DX journey must be a collaborative effort between the information technology (IT) organization and line of business. At its core, DX is about reshaping business models and operating models through the application of modern digital technology, and therefore, the partnership between line of business and IT is critical. For the supply chain organization, this means establishing a strategic partnership with the IT organization to ensure that business process and operating model transformation are designed, enabled and supported by digital technologies.
To effectively enable DX in the supply chain, supply chain leaders and the IT organization must define a roadmap and strategy around how to modernize business models and operating models through the application of digital technology. Roadmap creation and strategy development must be conducted with a slant toward converging IT, operations technology (OT) and business process, all while keeping a focus on how to evolve the business with minimal disruption. The key point here is the ability to engage in DX with minimal disruption to the business. This does not mean that digital transformation will not be disruptive, what it means is that organizations must be equipped with a strategy for driving disruptive change, while minimizing the impact of such disruption on the organization.
Driving change on the scale of DX requires organizations to rethink their approach to leadership relative to DX. As DX is inherently driven by technology, there is a strong relationship between the IT organization and the effort to digitally transform. To address the need for effective leadership, the Leading in 3D framework acts as a model for driving digital transformation through the IT organization with line-of-business partnerships that enable an organization to:
Innovate with business to create digital innovations.
Integrate newly created digital capabilities with the enterprise platform.
Incorporate new techniques and technologies into the IT organization.
Leading IT to Innovate
Leading IT to innovate is all about building out a digitally savvy and innovation-inspired culture and organization. Strong leadership is required to place and develop the right people, and define and implement processes, governance, structures, and controls to better align innovative skills and competencies with operational excellence. Leading IT to innovate focuses on transforming the culture of an organization to accept, embrace and enact innovation in the business process through the deployment of digital technologies capable of enhancing the performance of the business.
Leading IT to Integrate
Leading IT to integrate digital innovation takes the next logical step in the DX innovation process by focusing on turning a culture of innovation into a platform for executing to innovative DX efforts. The integrate layer is all about delivering on a structured approach to turning DX innovation into live and value-generating projects for the organization through a digital architecture. Leadership must become the champion of DX in order to create project management strategies, and a project management office (PMO) equipped with the talent, skills, power and technology to deliver DX projects across the organization.
Leading IT to Incorporate
Leading IT to incorporate digital innovation revolves around the organization's preparedness, and capabilities to incorporate newly acquired skills, technologies and talent into the organization. Leadership must look beyond the edges of the organization to strategically leverage these additions and weave them into the fabric of the organization. Change management is often the most challenging aspect of delivering innovation across a business. For this reason, effective leadership is a critical element in enabling DX, both from an IT perspective, as well as from a line-of-business perspective.
The Leading in 3D framework is focused on managing IT-related change as it relates to DX. However, IT is meant to be an enabler to executing and delivering on business processes, and therefore, the framework applies to line-of-business leadership as well. Supply chain leaders should follow the framework as a baseline for building out a model to enact DX within the supply chain. There can be no question that the state of modern technology is providing the supply chain with an abundance of opportunity and tools to reshape interaction across the entire value chain. As we find ourselves in the midst of a technological revolution, it is incumbent upon supply chain leaders to embrace change, and help drive organizations to rethink and reshape how they conduct business in order to compete and grow in the modern business environment.