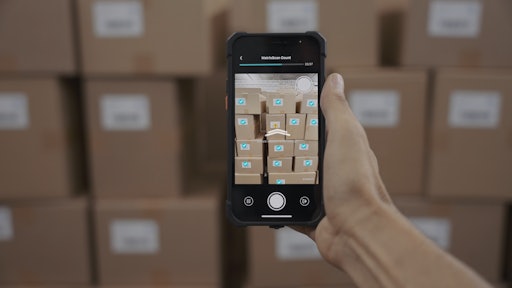 Scandit
Scandit launched MatrixScan Count, an out-of-the-box scan and count solution for received goods and inventory, enabling the accurate scanning and counting of multiple items at once via smart devices, speeding counting workflows by up to 10 times, based on internal testing by Scandit.
"Counting accurately is a critical part of many business workflows for multiple industries, but tedious, multi-step or manual processes still prevail," says Christian Floerkemeier, CTO and co-founder of Scandit. "Enterprises are struggling to recruit and retain staff, so by introducing tools such as MatrixScan Count which reimagine processes to super-speed through tedious tasks, workers can engage in high-value assignments leading to an enhanced experience."
From Scandit:
The built-in UI in MatrixScan Count means that enterprises can start using the solution immediately with minimal development time.

MatrixScan Count addresses the entire counting workflow by achieving accurate stock taking and inventory counting with built-in stock information updates and confirmation, reducing time-to-receive in warehouses and back-of-store operations with visual counting and confirmation against a list that includes expected items to receive and maximizing drivers' efficiency in verifying and counting parcels for delivery during van loading and unloading.

MatrixScan Count is designed with real-world conditions in mind with stable long-range performance for capturing as many items in one shot at once, particularly important where large items are included.