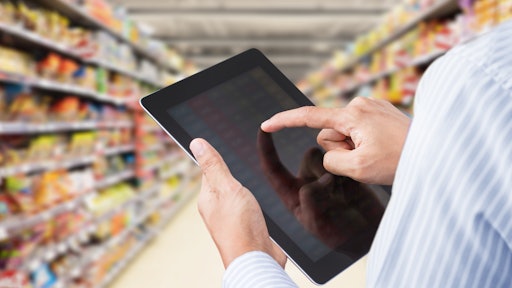 Warakorn/stock.adobe.com
Between sky-high inflation, a looming recession, and price increases on everything from gas to cereal, it's no wonder consumers are tightening budgets and shifting spending habits this Summer. In June, the consumer price index increased 9.1% from a year ago, with price pressures on energy, food, shelter and apparel inching higher. And, according to a recent Survey of Consumer Expectations from the New York Federal Reserve, the one-year outlook for inflation rose to 6.8% in June, the highest it's been since the survey began in 2013.
While some industries, like travel and entertainment, are seeing an uptick in demand after more than two years of pandemic related restrictions, retailers – from luxury brands to CPG companies – are starting to feel the squeeze. What's more? After navigating supply shortages amid unparalleled supply chain volatility – and without a crystal ball to predict the current market environment – many retailers now find themselves stuck with a surplus of unwanted inventory.
The supply chain bullwhip
So how did we get here? The knock-on effect of volatility across global supply chains – from factory closures to record shipping container volume – coupled with unforeseen spikes in consumer demand, caused major supply shortages in 2020 and 2021. A short-term gain in sales soon turned into missed revenue as demand outstripped supply for everything from toilet paper to automobiles. In response to these shocks, manufacturers ramped up production at a rapid clip, while retailers placed bigger inventory bets for 2022 – confident that healthy demand would continue into the New Year. But as the year began, political unrest, new COVID variants and continued global supply chain volatility told another story. Suddenly the cost of goods – and the number of price conscious consumers – soared.
This bullwhip effect has forced even big box retailers like Target and Walmart to make real-time decisions around inventory and pricing in order to protect the bottom line. These decisions are complex and can have a drastic impact on how retailers meet demand, protect margins, and deliver revenue, especially during the critical holiday shopping season.
Thankfully, retailers have an arsenal of tools available to them – from a wealth of consumer data to new demand and supply planning capabilities. With these tools, and an inclination to be bold, retailers can find innovative new ways to not only protect margins, but engage new customers, identify new revenue streams and help recession-proof their supply chain ahead of the fourth quarter.
Tap into consumer data
One of the most important tools in a retailer's toolbelt is data. Leaders can leverage consumer data to identify opportunities to increase profits, by making strategic decisions around things like product assortment, pricing, packaging, and promotions. For instance, a food manufacturer can use point-of-sale data to determine which cereal brands and sizes are driving the most sales at each of their retail locations.
With this data in hand, supply chain leaders can focus production on the right assortment and ramp down production on SKUs that aren't performing as well. Leaders can also make strategic pricing decisions to help protect their margins – like rolling out markdowns to help move less popular SKUs off the shelves or raising prices on high performing assortments to make up for lost revenue. This data can also be shared with marketing to ensure things like in-store-displays are optimized to drive sales higher.
As consumers continue to shift their spending habits – like opting for less expensive staples over brand name products – capturing real-time data on buying behaviors will be critical in helping retailers adjust inventory forecasts and promotional plans to drive stronger sales.
Anticipate and drive demand
Given the pace of change – and the complexity we're seeing in global markets – how retailers anticipate and shape demand is now a critical piece of their inventory strategy. Order too little and risk losing customers to the competition because of stockouts. Order too much and risk being left with the extra costs associated with holding and then discounting excess inventory – an issue many retailers are navigating today.
Adding to this complexity, the rise of social media apps like TikTok, YouTube and Instagram have made it increasingly difficult for inventory planners to stay ahead of trends. A single post or video can transform certain products into hot ticket items overnight – just look at the hashtag #TikTokMadeMeBuyIt to see how everything from feta cheese to foot masks have gone viral in recent months. Thankfully, retailers have another tool in their recession ready toolbox: demand-sensing capabilities.
With demand-sensing, retailers can scrape real time data from social sites, like TikTok, for any uptick in activity or product mentions. Based on the influence of those mentions, planners can make strategic inventory decisions – like repositioning inventory or adapting orders – to quickly capitalize on trends and meet any unplanned spikes in demand.
Inventory planners can also tap into data to help their business actively shape consumer demand. By applying external signals to real-time consumer data, leaders can adapt pricing and promotion strategies to drive specific buying behaviors. For instance, a home furnishings company can leverage consumer data and trends to identify peak buying times for certain items, like outdoor furniture. From there, supply chain leaders can monitor real-time weather and transportation data and make strategic promotional decisions to help avoid points of failure in their supply chain. This might mean starting special promotions on outdoor furniture earlier in the year to incentivize pre-season shopping or offering layaway specials for big ticket items to avoid a transportation nightmare during the peak summer months.
Staying recession ready
There's no question that consumers will continue to shift their spending habits in response to inflation and market volatility, and in anticipation of a recession. For retailers, now is the time to get creative when it comes to inventory planning. In this environment, relying on historical data alone is simply not enough. Leaders need to tap into real-time data – from consumers, suppliers, partners, and external sources – in order to build nimble inventory plans that can be scaled up or down as the market changes. Inventory planners can also tap into data to stay ahead of trends, or to create trends of their own by working with leaders across the business to shape buying behaviors and drive new opportunities.
In an environment marked by constant, complex change and volatility, data is, without a doubt, a retailers best accessory.