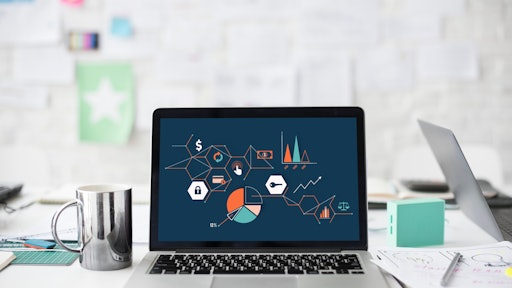 Pexels
In the fast-approaching servitization-centered economy, companies will no longer just sell products, instead they will own the responsibility, at least partially, for the business outcome those products deliver. This new model will encourage a shift to subscription-based businesses, where Product-as-a-Service (PaaS) becomes the norm.
As manufacturers in particular shift towards this model, they will share more of the business risks and will need to redefine the way they operate to mitigate those risks. However, the full realization of servitization could take anywhere from five to 15 years, so preparing for this complete shift is a marathon, not a sprint.
Today's current reactive, break-fix service model is evolving to a proactive model where equipment is repaired before it ever fails and leading many manufacturers to focus on providing maximized product uptime. In order to transition successfully, manufacturers will need to implement new processes, resources and technologies to connect and track their products and capture and efficiently analyze massive amounts of operational and service data using modern technologies like Machine Learning and Artificial Intelligence. This will strain manufacturers' existing IT infrastructures, necessitating investment in highly scalable cloud-based solutions to lay the foundation for a successful future.
But what happens between now and this future state? How can manufacturers ensure they are equipped for success? Below, I outline the key areas of optimization required for a strong foundation in a servitization-centered business.
Efficient Service Parts Inventory Management
Currently, the break-fix service model many manufacturers use today leads to long customer wait times due to poor part availability, or high inventory costs due to excess stock and part obsolescence. While break-fix service will never completely go away – there will always be unforeseen accidents, for example – this 'just-in-case' way of doing business most often creates overhead that negatively impacts both the customer experience and the manufacturer's bottom line. To succeed in the future, manufacturers must invest in both human capital and technology to fully optimize the service parts supply chain. While Microsoft Excel spreadsheets and legacy ERP systems may have been helpful for managing service parts in a traditional after-sales service model, using these outdated tools is no longer enough to meet customers' needs for maximized product uptime, while simultaneously keeping manufacturer's costs low.
Sophisticated, cloud-based service parts management solutions easily integrate into existing ERP systems, allowing manufacturers to track service parts, eliminate excess and obsolete stock and improve forecasting of new parts using the latest algorithms. These practices are critical for meeting customer delivery expectations and maintaining an edge over both direct competitors and third-party ecommerce sites. And, as more customers expect uptime-driven service models, a sophisticated service parts inventory management system is critical to success.
Value-Based Service Parts Pricing
It may seem obvious that selling a service part for the optimal price is key to maximize revenue, profits and demand. But how can manufacturers successfully optimize prices without access to accurate and real-time inputs from competitor or third party prices, latest demand forecasts, current stock levels and current manufacturing costs? Unfortunately, too many manufacturers are still using simple tools like spreadsheets and other manual methods and are thus forced to continue using outdated methods like cost-plus. As both competition and customer demands increase, it will be even more difficult to optimize prices, creating unique advantages and differentiating from the competition with these legacy tools and methods.
Modern cloud-based service parts pricing solutions incorporate real-time data from multiple sources like customers, competitors, IoT platforms and other legacy systems to set optimal dynamic pricing – ensuring the end customer has a great experience, while the manufacturer is simultaneously maximizing revenue and margins. As manufacturers mature to a more proactive, connected service model, their pricing needs will also evolve. So, OEMs must invest in these modern and sophisticated pricing solutions with flexible architectures that can easily evolve and scale along with them as their needs change. In the future, when manufacturers are pricing service contracts and subscriptions, the complexities will be too much for legacy, manual systems to handle.
Clean, Actionable Data
At the core of any well-run, data-driven service organization is high quality, accurate data. In recent research from Syncron and Worldwide Business Research (WBR), more than 70 percent of OEMs indicated they are collecting data from sensor-equipped products in the field. However, only 25 percent of OEMs surveyed said they have the tools to efficiently analyze this data to support business models based on maximized product uptime today.
ERP, DMS and/or Field Service Management systems are a key component of the technology stack and must be used for master data management – the success of any tool is only as good as the quality of the data that is put into it. The world's most sophisticated technologies cannot produce successful outcomes without a combination of the right process and equipping the people with the right skills.
As manufacturers journey towards servitization, they must invest in solutions to not only collect new types of data and analyze it efficiently, but also ensure that they implement the best processes to capture the right data. People involved in data analysis should understand how data is collected; people involved in data collection should understand how the data will be analyzed and the impact that good data collection processes can have on end results. As more equipment is built with IoT-enabled parts, there will be more data available than ever. Acting on this data is the only way to achieve the service outcomes that an uptime-driven business model demands, so collecting the right quality of data, and analyzing this efficiently with the latest technologies is a necessity for future success.
In this new era of servitization, the responsibility for ensuring maximized product uptime is shifting from the end-user to the manufacturer. This shift is requiring manufacturers to find ways to increase cost efficiencies throughout the entire value chain, ultimately driving them to completely transform business logic, company cultures and product development strategies. Today's global manufacturers are at a pivotal moment, and those that lay a strong foundation today will be the ones who are able to adapt to the changing climate and come out on top.