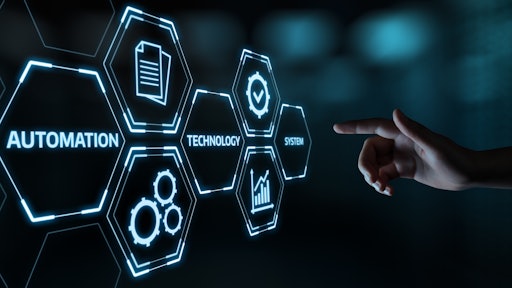 Sikov/adobe.stock.com
It seems supply chain forecasts have been continuously upended by ebbing consumer demand due to new COVID-19 variants, labor shortages, geopolitical issues and even climate change. It's likely that no one in the supply chain space has escaped the outsized repercussions of these disruptions. After a series of roadblocks in 2022, we are seeing improvements. Port operations have stabilized in major locations like Southern California and the average cost of a freight container is around $2,000 which is a steep decline from pandemic highs of around $11,000.
Despite the rebound year for many supply chains, the residual effects of labor shortages, factory closings and other global issues are expected to continue into 2023. To preemptively reduce the pressure and frequency of supply chain crises in the future we expect industry executives and government policymakers to make several changes that will influence global supply chain processes next year and beyond.
The impact of these changes will not only touch supply chain design but will also address how supply chains respond to new consumer demand. Upgrading a fragile supply chain through innovative automation solutions and increasing support for our domestic supply chain and workforce and a buildup of new demand for products, equipment and services that will assist the energy transition of the future.
Modernizing the supply chain with automation
In 2020, we saw first-hand how many companies were unprepared for disruptions in the human workforce and many of these issues lingered through 2022. According to a survey of supply chain executives, 75% said revenues at their company had been either negatively or very negatively impacted over the past year by problems in the supply chain. As labor shortages and outdated manual processes impacted inventories and production, many companies have committed to not letting this history repeat itself. Manufacturers and businesses are starting to accelerate the automation and digitization in their current processes to help eliminate waste, increase efficiency and enable a customer-centric supply chain.
Akin to the power loom in the 18th-century textile industry, digitalization provides an opportunity to transform the modern supply chain by automating process steps prone to errors. These improvements will help to optimize inventory management, increase delivery speed, and lower delivery costs during periods of inflation. At each stage of the modern supply chain, digitalization of process and information is key to supporting the needs of customers and can help break down silos between supply chain links.
Bringing manufacturing close to home
The current economic backdrop of inflation, fluctuating consumer demand, and labor shortages has led to many well documented challenges in the current global supply chain. As a result, many companies are rethinking where their products are made and where components are sourced. While International supply chains have many well-known benefits, like lower costs and access to diverse materials, they have also proven susceptible to a myriad of challenges. To circumvent such external disruptions, CEOs and manufacturing executives are turning to nearshoring or reshoring options that they hope can deliver quicker time to market with fewer disruptions. For many large companies, a multi-hub global-and-local model gives greater agility to respond to customer needs and market trends. Each hub handles its own specifications, research and development, manufacturing, distribution, and suppliers, giving each more control and greater autonomy.
In the United States, the federal government is especially concerned about resiliency and security in the semiconductor industry. In July 2022, Congress passed the CHIPS and Science Act, which was signed into law shortly afterward. Since then, the United States has seen $200 billion in private semiconductor investment and over 40 new semiconductor manufacturing projects announced across the United States. For the U.S. government, the CHIPs and Science Act means less reliance on foreign-made chips that go into critical defense systems. U.S. domestic companies hope this means a more stable semiconductor supply chain for their products. While nearshoring and reshoring investments will take several years to fully materialize, major semiconductor manufacturers have already made plans to build plants in U.S. cities.
Bringing all manufacturing back to local shores doesn't seem to be a practical solution, but we do see many manufacturing companies looking for a balance between the best cost and agility. With the U.S. government, resiliency and security seem to be taking precedence and are being supported with policy. Expect to continue seeing this trend expand in 2023.
Creating a climate-centric and customer-focused supply chain
While energy transition is not a new concept, its importance and impact on the supply chain has skyrocketed over the last couple of years. Renewables now account for about 20% of U.S. electricity and their deployment is becoming more integrated into the supply chain ecosystem. This includes the beginning phases of using electric vehicles to haul goods and includes powering the manufacturing that makes a variety of consumer and industrial goods, including manufacturing those same electric trucks.
Such energy transition solutions are widely touted as the global answer to long-term sustainability and decarbonization. With this in mind, the U.S. federal government has put a greater focus on policy around a cleaner supply chain, offering tax incentives for renewable energy projects and rebates to consumers for climate-conscious transportation solutions. As a result, more businesses will implement climate-friendly initiatives like electrifying their transportation fleets and reducing their Scope 2 greenhouse gas (GHG) emissions using power purchase agreements (PPAs), renewable energy credits, and green energy procurement. To curb Scope 3 GHG emissions, they'll begin educating suppliers on procuring renewables and incorporating recycling and sustainable packaging.
As more businesses double down in their role of creating a more sustainable environment—these will be major drivers within the supply chain next year.
Prospering in 2023
Now well into 2023, we are still a long way from the perfect supply chain, but it is apparent that identifying vulnerabilities proactively, staying agile when addressing bottleneck challenges, mitigating high delivery costs and managing labor shortages will all be key priorities for the supply chain executives. While it feels like the last few years exposed countless shortcomings and pain points, these unfortunate circumstances have accelerated many conversations about longer-term solutions. Nearshoring, reshoring and increased automation will be some of the key supply chain themes in 2023. With advancements in technology and automation benefiting consumers and businesses alike, we can expect to see marginal costs slashed and the environmental impacts of the supply chain drastically reduced within the next 10 years.