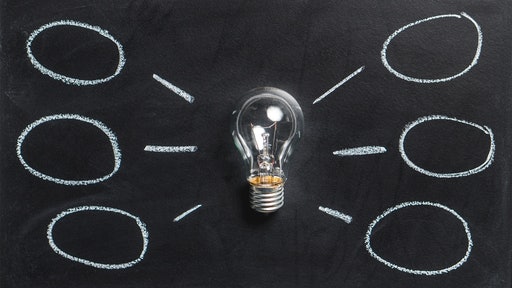 Pexels
The only constant for organizations during the past two years has been change. Supply chains in particular have taken quite a beating from the Coronavirus disease (COVID-19). Strategies for procurement and distribution were challenged on a daily basis thanks to lack of raw materials and finished goods, manufacturing disruptions and port delays.
But, as the saying goes, every challenge is an opportunity. Companies have been forced to identify and rethink inefficiencies in their supply chains to become more resilient. Those who successfully strengthen their weak spots can turn today's struggles into long-term growth.
Businesses determined to navigate the ongoing effects of COVID-19 on the supply chain can learn a lot from blue-chip organizations. How have they coped during these difficult times? What have they done to mitigate disruptions?
Many are leveraging cutting-edge technology—specifically intelligent automation—to ensure their supply chains can survive the current (and future) disruptions. When done properly, intelligent automation is the knockout punch to end supply chain misery.
Learn from early victors: you can't afford to wait
Nearly three-quarters (70%) of multinational corporations say COVID-19 poses the biggest risk to their supply chains today. Additionally, organizations have come to the realization that even if pandemic-related obstacles eventually get resolved, other complications still abound. Beyond that, the seemingly never-ending onslaught of one complication after another has taught organizations that supply chain disruptions aren't going away.
That said, it's no surprise that 87% of organizations plan investments in supply chain resiliency, according to Gartner, and automation technologies are a good option. But, there are challenges to fully automating the supply chain, ranging from cost to employee resistance and data security.
Organizations can and should look back over the past two years and learn from the companies that were able to roll with the punches when disruptions became the norm. Why were they more resilient?
Early winners had digitized, high-value processes early and organized multicarrier arrangements for critical processes. As a result, they had access to data and insights that enabled them to identify supply chain risks and make decisions quickly about what to sell. Compare this to organizations heavily reliant on slow, manual processes and single sourcing, and the gap is quite evident.
The supply chain management process can no longer be overlooked or pushed aside as a future project. Rethink and revamp now or be prepared to stay down on the mat waiting for the ref to count you out.
A winning strategy: visibility + agility = resiliency + capacity
If you want to compete in the ring, you need to automate—today. It's the best way organizations can identify risks and redundancies and predict disruptions.
Leading companies are actually accelerating their efforts for the future and placing an even greater focus on innovative technology. They're turning to intelligent automation to gain the agility and visibility required to achieve resiliency and capacity. Trustworthy, real-time data from automated processes allows organizations to see what's coming and adjust on the fly. Think of it like anticipating an opponent's swing and throwing a counterpunch. In direct response to the pandemic, 25% of industry leaders are fast-tracking their automation programs, and 39% are implementing a control-tower approach to increase end-to-end supply chain transparency, according to McKinsey.
Tired of lagging behind? Here's how to help get your company "supply-chain fit":
1. Decide what to automate first. Organizations should use data and insights to identify the areas where the greatest value will be achieved. Many companies are seeing a significant ROI by applying automation to the procurement process. Automation adds much-needed flexibility and makes it possible to respond faster to real-time price changes and resource availability.
2. Create dedicated roles to oversee the process. As organizations move further toward end-to-end supply chain automation, it's vital to assign certain individuals to manage the process. This is the only way to ensure the company will gain the maximum value of the automation investment and focus on the highest priority areas first.
3. Foster a new culture about automation. Employees may look at automation as their replacement, leaving them without a job. Management needs to change the channel and show workers what they can gain from automation. Rather than spending their days on repetitive, manual work like reconciling the shipping documentation required for import/export transactions, they can focus on more stimulating and strategic work. Employees will also have the opportunity to enhance their skills and role, as automated processes will need to be managed.
4. Choose the right vendor. A patchwork approach won't work for the long term, so it's best to find a vendor who provides a singular intelligent automation platform. A flexible, centralized solution that provides an intelligent control-tower type platform delivers the best ROI. Look for end-to-end cognitive solutions that can help your organization implement artificial intelligence, business process management and automation across the entire digital supply chain workflow. Also be sure the vendor places a high emphasis on security, so you can be confident your data will be protected.
When it comes to cutting-edge technology, there are six key features to look for in an intelligent automation platform to make sure you gain the visibility and agility needed to defeat the supply chain disruptions of COVID-19:
5. Cognitive capture, so you can automatically read and ingest data from complex documents such as CMR Waybills and C88s.
6. Process orchestration, making it simple to monitor and improve the time, resources and costs associated with each step in the supply chain workflow, modify processes as requirements change and maximize workforce capacity without adding headcount.
7. Task automation, enabling companies to employ software robots for manual tasks, such as looking up commodity codes for Brexit requirements, verifying documents before pallets are loaded and reconciling received shipments with orders.
8. Artificial intelligence, which can quickly identify and classify information and employ bots to "read" incoming documents and match them to the right shipment, purchase order or enterprise resource planning (ERP). Analytics deliver the insight needed to make rapid decisions for maximum agility.
9. A low-code platform, so citizen developers and tech-savvy users can contribute to end-to-end workflow transformation, accelerating the process.
10. Connected systems, to bring pivotal business systems together, uniting enterprise, legacy and mobile applications across internal and external processes.
Don't let supply chain disruptions knock you down. Strengthen your workflows with an intelligent automation platform. Enter the ring with agility and visibility in your corner and put supply chain misery down for the count.