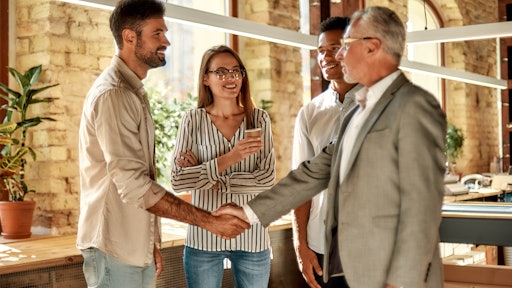 Kostiantyn/adobe.stock.com
Berkshire Grey, Inc. and Locus Robotics announced their partnership with the unveiling of their combined solution that integrates the Berkshire Grey Robotic Shuttle Put Wall (BG RSPWi) with Locus Origin and Locus Vector bots. This solution deploys end to end robotic solutions for retail and customers that use ecommerce. This solution was created to address customers looking to maximize their supply chain productivity and to address growing labor shortages.
"Partnering with Berkshire Grey allows our customers to reap the benefits of enterprise-level robotic automation across some of their most business-critical supply chain processes," said Mike Johnson, President at Locus Robotics. "Berkshire Grey and Locus Robotics have been operating in the supply chain industry for many years now, and it's great to see us join forces to deliver seamlessly integrated, proven, and impactful automation solutions that help our customers grow and succeed, now and into the future."
From Globe NewsWire:
Delivering a fast and packaged solution for order fulfillment and store replenishment.
Processing a wide range of SKUs, surpassing SKU coverage of other alternatives.
Enabling a fully-automated, end-to-end supply chain ecosystem.
Augmenting supply chain operations with optimized labor and costs.
With this end-to-end package of robotic solutions, businesses can fully automate their order fulfillment, autobagging and store replenishment processes while seeing immediate ROI and throughput improvements.
Companies in this article