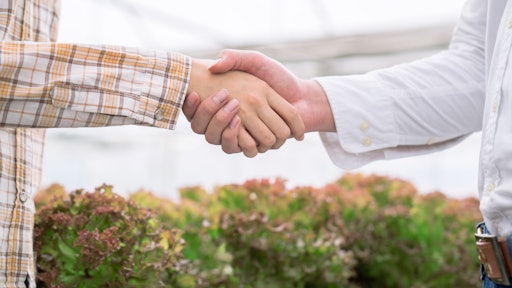 basicdog/stock.adobe.com
Entering a vendor negotiation without all the necessary financial and operational data can be a recipe for disaster. Today, retailers are up against tremendous odds, and margins are more top-of-mind than ever. Negotiations are a critical time for brands and retailers to offset inflation and supply chain disruptions with strategic partner requirements and back-up plans.
However, in order to make the most of these discussions, brands and retailers first have a firm grasp of their internal data, supply chain capabilities and environmental factors. One of the best ways to ensure up-to-date reporting and analysis is to have all relevant data available in one place.
Today, the industry fluctuates so rapidly that a business's financial information or the state of their supply chain may change between when the information was taken from its spreadsheet and when the negotiation begins. Yet with margins as razor thin as they are for many brands and retailers now, these slight discrepancies can be make or break.
With an automated system, all factors critical to a decision are stored in one dashboard in real time. This includes external challenges, internal data and overarching business goals – all of which must be carefully considered during a vendor negotiation.
Challenges Facing Brands and Retailers in 2022
Externally, brands and retailers are fighting ever-changing customer behavior and market fluctuations. In fact, Deloitte reports that:
83% of consumers are worried about rising prices
56% of consumers are delaying large purchases due to financial uncertainty
The grocery industry has increased prices 12.2% year-over-year
Yet, consumer sentiment and market conditions are only two pieces of the puzzle in negotiations. Supply chain disruptions have been plaguing brands and retailers since the onset of the pandemic and the challenges are still lingering. CNBC reported that the average cost of shipping a container overseas jumped 500% since 2020. Brands and retailers must also navigate internal factors like KPIs, margins and the bottom line.
The only way for brands and retailers to offset these internal and external factors during negotiations is to come to discussions prepared with comprehensive, accurate reporting on the organization's needs, challenges and goals.
Monitoring the Market
Brands and retailers must constantly know what market factors they face, whether that's manufacturer's timelines, customer behavior, product shortages or innovative competitors. With so much at stake, automating the environmental scanning process will lead to the best results.
A brand or retailer must keep a finger on the pulse of product shortages worldwide before a negotiation.
If a retailer is trying to protect margins, but isn't keeping up on competitive price points, they might lose loyal customers.
All of these considerations are important in negotiations. It's critical to know if a vendor will help or hurt the brand or retailer when it comes to combating market challenges and keeping up with competitors. With an automated dashboard, these factors can be viewed head on.
Understanding the Internal Network
As inflation continues to worry shoppers, price optimization is more important to conversions than ever. Going into a big decision or an important negotiation, business leaders must intimately understand their financial data. It is crucial that brands and retailers accurately allocate vendor funds based on up-to-date information when margins are tight.
Automated reporting dashboards can run simulations and explicitly show the impact a vendor deal would have on the business's bottom line.
These dashboards can showcase settlements, product-level profitability, liquidity data and more.
Automated dashboards highlight key price comparisons between potential vendors.
Setting and Exceeding Goals
Profitability is just one mark of success for brands and retailers. Every business has its own goals and KPIs to measure success against. Going into vendor negotiations, leaders must have well-defined goals that are used as guideposts. For some brands, these goals might be to increase ecommerce conversions or improve basket size. Other brands may prioritize loyalty program engagement and subscription sales volume.
With metrics clearly cited and tracked for everyone in the organization, all decisions can be made to meet the goals of the business, creating a more organized and intentional strategy.
For negotiators, this means that every vendor deal will bring the business one step closer to their agreed upon definition of success.
Goals and KPIs can be automatically adjusted and showcased in dashboards to track progress.
Making the Most of Every Negotiation
For a brand or retailer, every vendor discussion and decision is a chance to improve the business. Unfortunately, delays and price uncertainty will continue within the supply chain. As a result, negotiating back-up plans to mitigate supply chain disruptions or finding the vendor with the prices that help to rival the competition, educated negotiations make all the difference. With automated reporting and analytics, brands and retailers can optimize negotiations to support their unique supply and demand challenges.