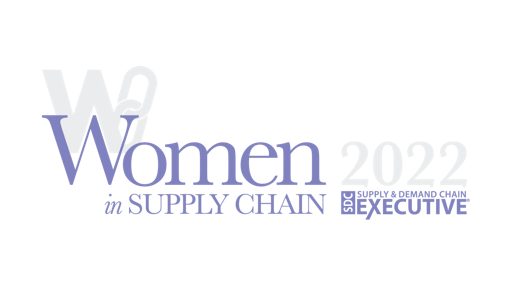 While the world attempts to gain its footing after years of battling an unseen enemy, the supply chain now realizes its up against much more. Problems from the last two years continue to rage on, causing shortages throughout the world in materials and products. However, there are numerous leaders in the supply chain that work tirelessly to heal the supply chain and build a new future. Many of these leaders are women.
In a traditionally male dominated field, women are climbing through the ranks of the supply chain to solve problems, create resiliency and transform legacy processes. Supply & Demand Chain Executive wants to champion these women who are truly making a difference in an effort to thank them for their leadership as well as inspire possible future leaders who may not have known the supply chain was a place they could call home in the past. This type of strategy is not only helpful from an ethical and inclusive standpoint, but also an important business strategy.
The greater diversity within an organization, the more view points are tapped to tackle a problem or create a strategy. If one demographic makes up the c-suite or board of a company, there is a much narrower lens through which the company can assess and handle an issue or create a plan. So we thank the women in the supply chain that work with counterparts to create a sustainable future.
Supply & Demand Chain Executive celebrates all of the women in its third annual Women in Supply Chain award, which honors female supply chain leaders and executives whose accomplishments, mentorship and examples set a foundation for women in all levels of a company's supply chain network.
And, special shoutout to Lisa Morales-Hellebo, CEO and founder of REFASHIOND Ventures, CEO and founder at REFASHIOND OS and co-founder at The Worldwide Supply Chain Federation for being named this year's overall Women in Supply Chain winner. CLICK HERE to watch our interview with her.
This year's winners' accomplishments have made such a difference in the supply chain this year. What's more is, many of this year's winners will be joining us in our first ever Women in Supply Chain Forum, a premier networking event tailored to women in executive-level positions to expand their professional network and enhance their businesses through thought-provoking discussion panels.
Congratulations to all of this year's winners, which can be found here.
Below are a few standouts: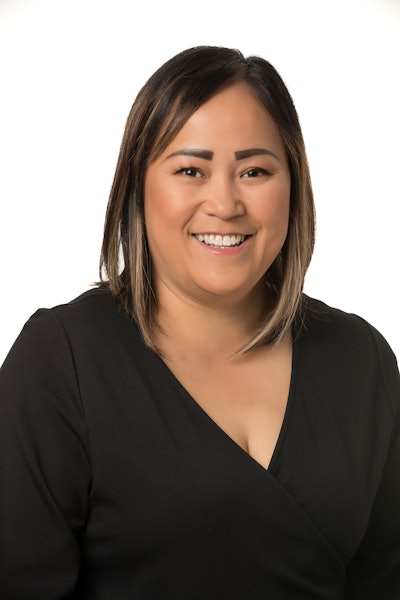 Holly Tran
Director of Account Management
ALOM
Holly Tran is a supply chain management professional with 25 years of experience planning and implementing complex product and service delivery programs globally. As Director of Account Management at ALOM, she is responsible for the combined successful performance and customer satisfaction of all client supply chain programs worldwide, including leading, planning and orchestrating complex production and fulfillment programs across the globe. In April, Tran was presented the National Association of Manufacturing (NAM) Step Ahead Award for attracting new professionals to the manufacturing industry and advancing leadership and professional development growth opportunities for women. Each year on the first Friday in October, Tran participates in National Manufacturing Day public tours at ALOM to share with student group attendees the career opportunities in the supply chain industry. She also participates in client diversity forums representing major industry client brands. During 2020-21, Tran and her team worked closely with ALOM demand planning experts to build in algorithms utilizing client forecast, supplier order status and address disruption scenarios that included freight delays, corrugate shortage, supplier shutdowns and rising costs. Based on her work in this area, ALOM implemented a new strategy for adding and near-sourcing suppliers, adjusting supplier order quantities and buffer stock inventory levels. As a result, ALOM client program backorders are at a historic low and on-time shipping of complete orders is above 99% with most orders being produced and shipped in under 24 hours.
"Holly is a highly respected and effective team leader that never casts blame but focuses on learning from experience and successfully solving challenges – you want her on your team. On a personal note of observation, I have worked with Holly during some stressful situations, and I have always admired that regardless of the level of stress she is under, she finds it within herself to lighten the day of others by offering a sincere smile and asking them how they are doing," according to ALOM. "To whatever degree possible in this new normal, Holly will be striving to build stability into ALOM client supply chain programs through improved reporting and risk/response management. At the same time, Holly is also building the skillset of her team. ALOM client program support capacity increased by 60% in 2021. Whether shaving two seconds off an assembly process, urging our demand planners to run the data for a new scenario or rebalancing account ownership across her team for improved service levels, Holly is able to instantaneously calculate in her mind the resulting and cumulative impact of endless numbers of small criteria that go into executing supply chain programs around the world."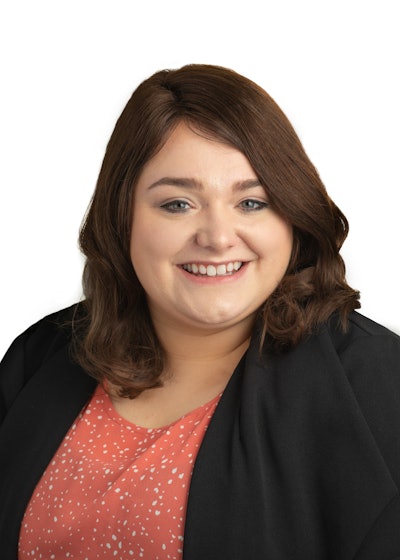 Taylor Houser
Account Manager
ALOM
Taylor Houser developed an astounding level of industry knowledge and positive supply chain management impact by the age of 27. One year out of college, Houser joined ALOM in 2018 as an account manager at the Indianapolis, Ind., production and fulfillment center. With no previous supply chain account management experience, she was assigned a junior level support role for one of ALOM's largest clients at the time, and assigned account management support for a new ALOM client at the time. Over the course of the next three years, Houser trained and supervised a host of new account management staff at the Indianapolis facility while rapidly onboarding a range of critical medical supply chain programs during the pandemic. Peak order volumes reached 1.5 million per week during surge periods. On a daily basis, she strategized with clients, suppliers, operations and IT support teams to mitigate challenges and implement solutions. She met independently and led meetings with client representatives to plan capacity, determine workflows and essentially ensure that every order was produced and shipped same day and on time.
"If you were a team captain in elementary school picking from a lineup of classmates to form your kickball team, Taylor would be your first pick. Taylor has a mind and ability that is optimized for success in supply chain. In one moment, she can find humor in a seemingly impossible situation and in the next moment, ask all the right questions that shows how completely she understands all the nuances to mobilize resources and put forth a well-orchestrated solution," according to ALOM. "Taylor understands the need to attract talented young professionals in order to grow the ALOM account management team to meet client program growth requirements. Second only to managing her assigned client programs to meet required performance goals, Taylor works closely with other senior department staff to train and mentor (yes mentor at age 27) new and developing account management team members. Her goal is to continue to learn more about her client programs and the many specialized areas affecting supply chain performance and risk mitigation – most specifically, medical compliance, cross border regulations/taxation and enforcing human rights protections and environmental protection/sustainability."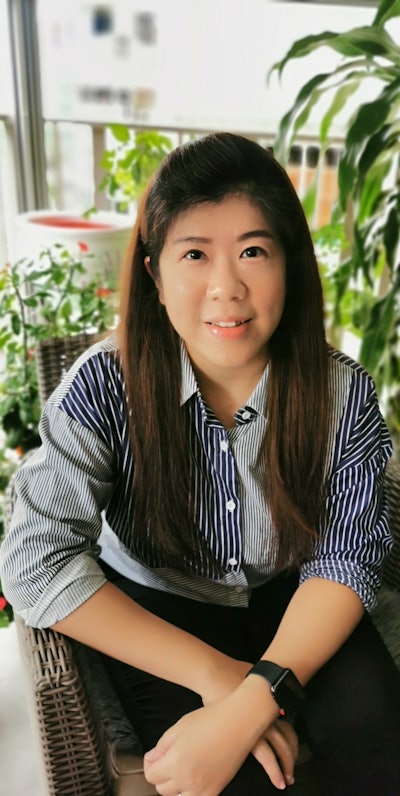 Yuni Yapidin
APAC Commodity Manager, General Integrated Circuit
Converge, an Arrow Company
Yuni Yapidin joined Converge as a commodity specialist in 2012, and in 2020, was promoted to her current role of commodity manager, General Integrated Circuit (IC), where she manages Converge's Asia Pacific (APAC) IC buyer team and oversees the IC daily sourcing and procurement to support the global sales team as well as global customers indirectly. Over the past year, she reshaped the APAC IC buyer team and structure, including an expansion of the APAC region to better serve additional locations. In 2021, she and her purchasing team's overall procurement volume increased by about 10 times year-over-year, which contributed to almost 80% of Converge's global IC sourcing overall. Over the past year, she also expanded the team by 30%, onboarded and trained a new commodity specialist and transformed the buyer and sales sourcing structure, increasing the IC vendor base and mutually beneficial offers for Converge and customers, all by collaborating with Converge's data driven sourcing team. Yapidin and her team provide indispensable market insight to help customers anticipate what to expect and provide solutions to ensure their supply chains aren't disrupted while sourcing the highest quality of parts.
"Yuni is a team member that came through the ranks from a junior role and now is one of the most respected central figures in our global commodity management team. As she has grown, she has developed strength, confidence and the ability to manage the global business that impacts billions of dollars in the most volatile market that has ever been seen. Yuni is an inspiration to her colleagues and one of the most vital contributors to our business," according to Converge, an Arrow company. "Yuni looks to strengthen Converge's sourcing pillar, ensuring global reach and providing long-term support as a trusted business partner. Yuni's knowledge and experience enable her to find the appropriate vendor for each customer situation. Her ingenuity and practical thinking will inspire many people in the supply chain." CLICK HERE to read our interview with Yuni.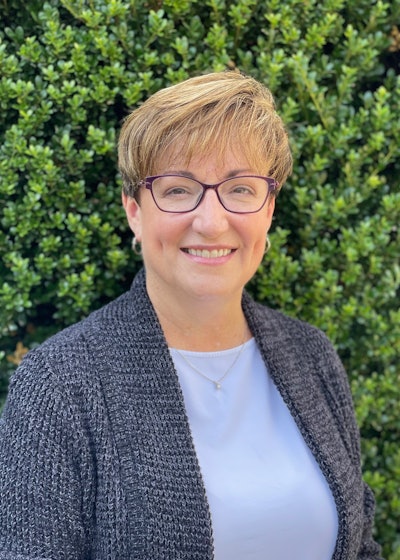 Kathleen Smith
Global Services Operations Leader
Converge, an Arrow Company
For over 20 years, Kathleen Smith has served as global services operations leader for Converge, an Arrow company, leading a team of supply chain specialists that support major original equipment manufacturers (OEMs) in managing their inventory challenges globally. She has been involved with some programs for more than 10 years, and for those customers, she is far more than just a piece of their supply chain; she is part of the foundation. In fact, she's dubbed the backbone of Converge's vendor-managed inventory programs and provides customers the confidence required to outsource their business to Converge. While most companies had to undertake extreme measures to navigate an electronic components shortage market, Smith expanded its global hub programs by adding facilities, equipment, personnel and additional process controls to meet modified plans and rapid expansion. She drove successful changes to support thousands of pallets of material already inbound from the customers' electronics manufacturing services providers with nowhere else to put the products. The programs that Smith manages enable customers to decrease total operating expenses while supporting buffer inventory across multiple contract manufacturers.
"Kathleen is knowledgeable and experienced in all aspects of supply chain management from quote to invoice, including IT, reporting, warehousing, transportation, logistics, trade compliance, customer service/support, project management and quality. Kathleen is persistent and innovative in looking for better and more efficient ways to help drive cost out of the process for our clients. Kathleen is customer-focused and collaborative in all aspects of our business processes as global programs require dynamic teams all working towards a common goal," according to Converge, an Arrow company. "Kathleen will be expanding our flagship programs for Converge by modifying them to meet the needs of the transformed supply chain that has evolved out of the shortage market. Kathleen knows our customers' systems and supply chain processes better than they do in most cases. Her ability to drill down into the why and how enables Converge to propose optimal solutions that work within their processes and systems and often are less expensive and faster to implement."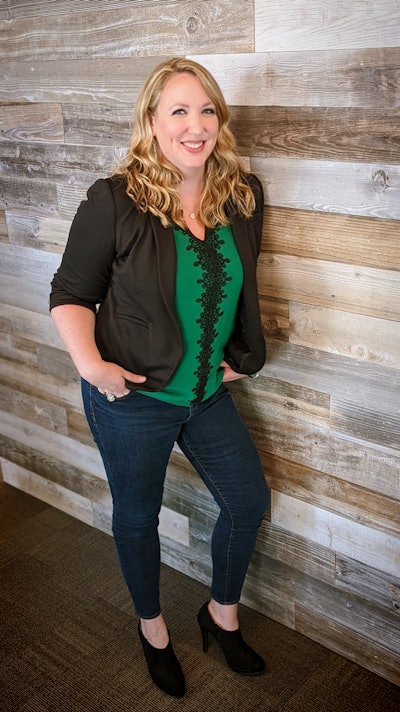 Laura Michael
Global Leader, Marketing & Communications
Converge, an Arrow Company
Laura Michael serves as global leader, marketing and communications for Converge, an Arrow company. Her vision and leadership redefined the team's scope to not only drive a newly developed brand image and provide creative demand generation, but to also help educate employees and customers on the global supply chain. Through daily research, events, presentations, blogs and other communication vehicles, Michael and her team highlighted potential supply chain issues, root causes and best practices and ultimately connected Converge's supply chain experts, enabling them to offer creative solutions to those impacted. Michael and her team also helped to connect the proper Converge solutions to the right people at the right time, helping many companies navigate disruptions and continue production. For example, her team developed and facilitated hundreds of customer trainings on the global shortage market under the Converge "Perfect Storm" series.
"Laura is a team player that steps outside of the traditional marketing role to help in areas of our business that need to be strengthened to make our brand commitment of solving the future of supply chain management a reality," according to Converge, an Arrow company. "Laura is a marketing leader. She excels in helping customers understand the issues they face and realize that they are not the only ones wrestling with identifying the proper solutions to supply chain challenges. Like in most cases, this begins with awareness, education and confirmation of the business challenges that one faces and then identifying the available solutions. The resolution begins with education and awareness and ultimately leads to innovation. One cannot occur without the other. Thanks to Laura and her team, our customers are both aware and prepared to face today's challenges and solve those they may face in the future."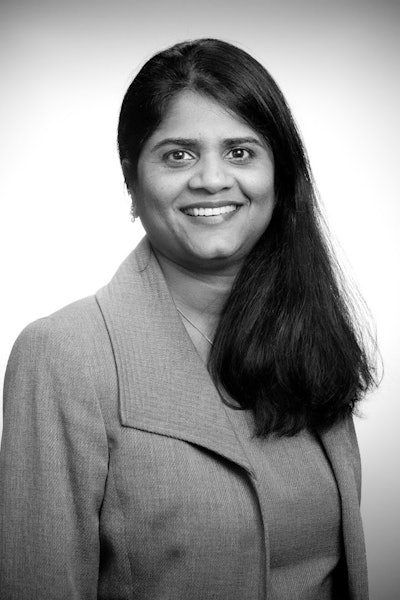 Hema Ganapathy
Senior Director, Technology
Crate and Barrel
Hema Ganapathy maintains over 25 years of experience in the supply chain industry, with 15 of those years focused on supply chain technology. As senior director of technology at Crate & Barrel, Ganapathy has implemented a state-of-the-art distribution center, servicing 80-90% of the company's e-commerce volume, replaced multiple deconsolidation facilities and allowed the company to partner with third parties and integrate their systems together, cutting out approximately 7-10 days of lead time. In the span of one year, her efforts have helped to shape the company's supply chain, making it more nimble, more flexible and cost and time-saving. In her previous position as group manager of IT for supply chain and distribution with Target, Ganapathy was instrumental in leading the company through an international expansion. Throughout 2011, she took a leadership role working with Target's C-Level supply chain leaders, helping to define how the company would develop within new markets. Ganapathy also worked with her own team to further implement new systems that addressed the need to add new distribution centers, the concern in working with existing technologies and the tasks of developing new technologies, all within an 18- to 24-month span and with a team of over 100 people. During her time with Target, she managed a global team of 40-plus engineers to assist in modernizing the company's fulfillment technology footprint and to help the company reach its goal of further optimizing direct-to-guest delivery cost and speed. Ganapathy transformed supply chain technology in a prior role as director of engineering with JCPenney, where she was hired to implement a warehouse management system. Her contributions resulted in the company opening a new, California-based distribution center focused on automation and packaging automation in three of the company's existing e-commerce distribution centers.
"You only have to meet Hema once to see that she is passionate about the supply chain industry and how technology can help solve its challenges. She leads with empathy, whether it is working with fellow colleagues, leaders or employees, and her experiences have proven her ability to put the needs of others first for the benefit of the team. Hema is forward-thinking and describes herself as a straight shooter, telling it as she sees it, and oftentimes, making a positive impact on the lives she touches," according to Crate and Barrel. "In the next 6-12 months, Hema hopes to further transform and modernize her company's supply chain platform, defining the modernization strategy for the next three years. Hema is currently working on defining and outlining that strategy, and then will be working to further develop it with leadership. The final step will be executing it with her team to contribute to the development and growth of Crate & Barrel."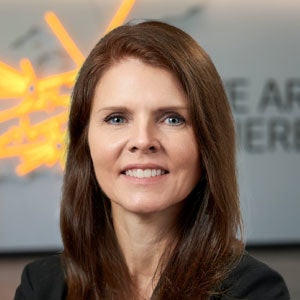 Paige VanFossen
VP, E-Commerce Operations
DHL Supply Chain, North America
For the past 30 years, Paige VanFossen has brought her expertise in launching new business and building for growth through innovation to the supply chain industry, including in her current role as VP, e-commerce operations for DHL Supply Chain North America. VanFossen leads a team of operations, data analytics and regional engineering directors responsible for customer operations, helping DHL Supply Chain bring advanced capabilities in execution and digitalization to their customers. In the last 12 months, she and her team developed solutions that aided new customers in growing their e-commerce capabilities and expanded the capabilities of current customers to meet their growth objectives, which together will grow business by 50% by the end of 2022. In the last year, she worked with her data analytics team to make data analysis a part of the DHL Supply Chain e-commerce culture, and worked with operations and cross-functional teams to ensure that data analytics is part of every startup and ongoing operation. VanFossen has also helped customers solve their supply chain problems using data analytics. Her team built specialized toolsets to assist customers with inventory visibility by building tools that measure the velocity of inventory in various sites, giving the customer insights into inventory that may need to be reallocated to a different site, liquidated or promoted. At DHL Supply Chain, VanFossen also serves on the steering committee for environmental, sustainability and governance (ESG), where she focuses on helping DHL and customers achieve their ESG goals. Outside of DHL Supply Chain, she serves on the Executive Committee for O-SCAN (Ohio Supply Chain Academic Network) to help promote the value of supply chain education and integrate emerging technologies in the logistics industry into academic curricula. She began her career as an operations manager at Pepsico Food Systems, and quickly worked her way up to various operational leadership roles, including VP of logistics operations at MAST Global, a division of L Brands, where she was responsible for all e-commerce fulfillment and parcel operations.
"Using data, VanFossen and her team are building tools that will help operations more accurately target a hiring pool of individuals that will have a higher likelihood of success and a higher rate of retention. These tools will also help the DHL team unlock potential retention issues," according to DHL Supply Chain. "VanFossen is a people-first leader who exhibits balance and perspective in everything she does. She knows that her team's success is her success, so she invests in her team to help them grow and develop in a way that drives results while also helping each individual grow in his or her desired career path. She isn't afraid to fail and understands that our best learning happens when we take educated risks that sometimes don't work out the way we expect. As an established leader in the retail supply chain industry, VanFossen intentionally left her comfort zone and moved to a part of the industry that she had little experience in to stretch herself and grow her supply chain expertise."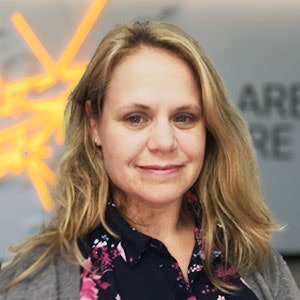 Amanda Hall
Director of Quality Assurance
DHL Supply Chain, North America
In her 20-year career in supply chain, Amanda Hall has proven herself to be a strategic leader, lifelong learner and champion of training and education. In her current role as director of quality assurance at DHL Supply Chain, Hall leads quality assurance and training efforts for the technology sector in North America, setting strategy, ensuring all sites are meeting DHL quality standards and are ISO-9000 compliant, ensuring all ISO certification requirements are implemented and maintained and ensuring customer requirements are met from the new business launch to final fulfillment. She is an active contributor to DHL Supply Chain's North American regional quality leadership team, is engaged in operations management system initiatives in the technology sector and participates in DHL global quality best practice forums. Furthermore, Hall has used her background and expertise in adult education to help address the ongoing need for skilled labor in the warehouse. For example, last year she established a standardized training approach to ensure every site was onboarding and training new associates in the most efficient and impactful way possible, while allowing facilities to adapt the training to fit the unique needs of their sites. That approach is now used at all DHL Supply Chain technology sector sites across all of North America. Hall spent the majority of her time last year supporting a Memphis, Tenn.-area facility to implement a program to support and train new leadership. She took an active role to develop a training and onboarding program and materials to ensure leadership retention, utilizing tools such as standard leader work, a role and responsibility matrix and coaching and mentorship programs. In addition, she supported process improvements to streamline outbound order fulfillment that enabled the site to improve efficiencies across the warehouse.
"Amanda Hall's strong work ethic and sense of integrity are core to everything she does. She delivers on her commitments and is laser-focused on continuous improvement, for herself, her team and the organization as a whole. She cares about people and their development, and she often goes out of her way to coach and support those around her, training and mentoring more than 50 colleagues throughout her career," according to DHL Supply Chain. "Hall isn't someone who is content to only do her job from behind her desk. She takes every opportunity to be out in DHL Supply Chain's operations, to better understand how processes and procedures are implemented 'in real life.' Hall's improvements in the Memphis, Tenn., facility started with on-the-floor experience processing outbound orders to fill customer requirements. Hall deployed a collaborative approach that she has used for over a decade to identify and resolve problems. She engaged with associates and leadership to understand challenges as a result of system and process. She is known for being a hands-on leader."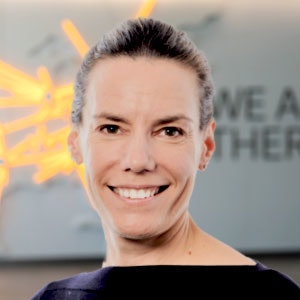 Becky Ross
VP, IT
DHL Supply Chain, North America
In her 25-year supply chain career, Becky Ross has advocated for innovation and technology adoption and proven herself as a dedicated and supportive leader. In her current role as VP of IT at DHL Supply Chain, Ross heads IT for the consumer and packaging sector, with IT solutions that support warehouse operations for more than 6,000 associates. She and her team of 25 are responsible for delivering core applications in support of warehouse operations, including warehouse management systems, transportations management systems and packaging solutions, as well as DHL Supply Chain's proprietary visibility solutions. She is also responsible for DHL's accelerated digitalization efforts from an IT perspective in the consumer business unit, including the implementation of assisted picking robots, indoor robotic transport, wearable devices and intelligent process automation. In her 16 years at DHL Supply Chain, Ross has advanced from her start as a senior team leader to a direct report of the chief information officer. Prior to her time at DHL, Ross held various roles at MARC Global and Unilever. "Ross has earned a reputation as a developer of talent and as a leader who provides good feedback to her teams, recognizes their development needs and helps them close gaps. She is an empowering, supportive and inclusive advocate for their exposure and growth. In her more than 25 years in the supply chain, Ross has a history of leading teams in embracing the implementation of cutting-edge technologies," says DHL Supply Chain. "In her career, she has supported multiple verticals, including consumer packaged goods, retail, e-commerce and life sciences and healthcare, giving her a diverse and holistic view of challenges and opportunities in the supply chain."
Maureen Barsema
Industry Principal
Enable
Maureen Barsema has played an active role in the electrical industry for over 40 years. As co-owner and CFO of an electrical distributor, she had the opportunity to remain involved in many industry initiatives on a national level to achieve a rounded education of the industry. Today, she serves as an industry principal and advisor to manufacturer, distribution and software companies to uncover economic growth opportunities. She believes in the importance of an experienced voice as a resource to help drive fiscal balance, and working collaboratively to grow one another while driving planned business initiatives.
"Mo is about relationship balance between trading partners when it comes to driving initiatives that drive earnings for all parties involved. She is determined to drive success and harmonization," according to Enable.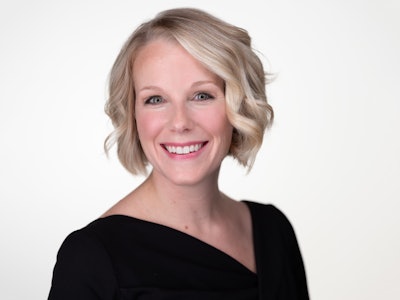 Angie Claeys
VP of Uniform Services
Fine Tune Expense Management
Angie Claeys is VP of uniform services at Fine Tune, responsible for working with clients in what is known as the "Client Implementation Phase" -- the beginning of the client service lifecycle. Over the past year, Angie has helped shape the supply chain by using her world-class, industry-insider knowledge to provide clients with absolutely optimal uniform rental contracts. This not only creates 20-50% in savings, but also sets clients up with a program that optimizes all factors outside pure unit costs. For example, Claeys analyzes the considerations of competitive unit pricing, replacement costs and frequency factors, item change-outs, inventory reconciliations, lease vs. rental vs. purchase and more, and balances all those elements to ultimately navigate to and produce a program that is most beneficial to the uniform wearers, the procurement and supply chain resources and the overall client profit and loss. In the past year, her work with clients has been even more impactful among the current landscape of inflation, supply disruptions and labor shortages. She helps clients implement solutions to their uniform rental service expenses. Through myriad strategies—for example, auditing clients' incumbent program invoicing or reading and analyzing their contracts—she understands clients' spend as well as any problem areas in the expense category, ultimately finding recommendations for optimal ongoing programs. What makes her service to clients especially noteworthy is her vast yet intricate experience and knowledge of the uniform rental service. Before joining the Fine Tune team, she spent 13 years at Aramark Uniform Services' South Bend, Ind., facility, working her way up from sales and service to general manager and then on to VP of operations, serving as the only female and the youngest executive to hold the title at that time.
"Angie Claeys is a dynamic leader who has excelled in the traditionally male-dominated uniform rental industry, not despite being a woman, but because she is a woman who practiced and developed the confidence and tenacity to reach and eventually exceed her goals. The deeply nuanced knowledge and experience Angie has acquired over her career is invaluable to clients who struggle with the burdensome nature of the uniform rental category, as she is able to navigate the complexities with finesse and ensure clients' programs are no less than optimal," according to Fine Tune Expense Management. "In the next 6-12 months, Angie is focused on advancements that will have benefits both internally for the team and externally for customers. Angie is working on overall process improvements for both the implementation team as well as the account management team, with the detailing of standard operating procedures. This will make gains in efficiency and allow for faster implementation of client savings." CLICK HERE to watch our interview with Angie.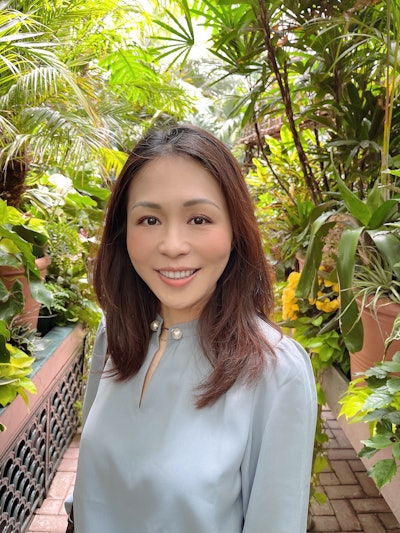 Jing Jin
Head of Solutions
Geekplus America, Inc.
As head of solutions at Geek+ America, Jing Jin has distinguished herself by consistently delivering quality work while also demonstrating excellent leadership to the entire solutions design team. Jin started her career as an engineer in warehouse optimization with a Master of Science in Supply Chain Management. In the first five years of her career, she quickly moved through operations, analytics and engineering design roles in both transportation and distribution center management. She received three promotions during that time and was nominated for Women in Logistics Leadership at her previous company. Through her commitment to supporting the growth of female engineers, she developed a mentor program for new transportation and distribution management engineers. After Jin joined Geek+, one of her key accomplishments was seamlessly building and scaling a solutions design department from scratch. There were no established solution design processes or training programs available when she first joined Geek+, so this was a monumental task for a rapidly growing company. From building the structure of the solutions department, to hiring and training new hires, to streamlining solution systems design and processes, Jin established a well-functioning and performing department that is the backbone connecting sales and project delivery. Jin has also overseen 50-plus pre-sales projects and 25 post-sales projects with an approximate revenue of $48 million in the first half of this year.
"Jin has an incredible superpower at the intersection of being an Asian-American, a female manager in a male-dominated field and a woman in STEM. She pushes boundaries in research and technology with her commitment to the pursuit of innovation and knowledge as well as her passion for leading her team and mentoring young women considering a career in engineering," according to Geekplus America. "In an industry that's constantly innovating, Jing will spearhead Geek+'s efforts to break into new business verticals with impactful robotic solutions that augment warehouse operations and solve customer pain points. New technology integration and system design managed by Jing will be at the forefront of these efforts."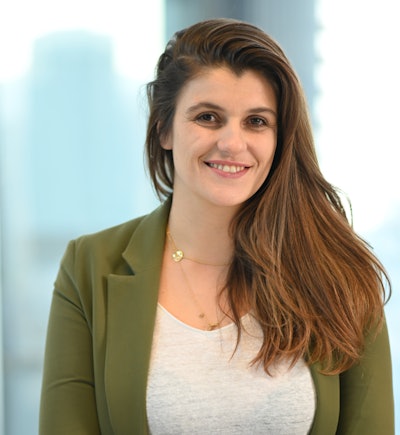 Marie Peterson
International Business Development and Marketing VP
Geekplus America, Inc.
As a woman in supply chain, Marie Peterson makes her mark as the international business development and marketing VP of Geek+, tasked with overseeing the marketing initiatives for all international marketing from several different regions around the world and developing comprehensive global brand marketing strategies in over 30 countries. In her 2-plus years with Geek+, Peterson has helped the company receive global recognition with over $300 million in orders, including over 50% from international markets; more than 500 global customers; and eight robotics and supply chain logistics awards. She's also expanded Geek+'s global marketing team from 10 to 25 people with six new offices and experience centers in the United States, Europe, and APAC, in in just two years. Plus, the percentage of women in Geek+ has steadily increased since Peterson joined the company, reaching a company-wide 1:3 women to men ratio this year, including a 2:1 ratio in the global marketing department. Also under Peterson's leadership, Geek+'s order volume from international markets has steadily increased and now accounts for more than 50% of all company orders.
"Marie is an inspirational global leader in robotics automation, female mentor and a working mother of two. With cultural intelligence and a multinational background, Marie is a vital leader in our global company because of her ability to understand and connect with international businesses and people from various countries and regions of the world," according to Geekplus America. "As a French-American citizen, Marie is open to taking creative risks when working with people from different cultures. This is an especially beneficial attribute to have as a global supply chain leader because she is able to connect and find common ground with people of different backgrounds. This leads to new ideas and adaptive concepts for an industry that is constantly evolving. Particularly, her multicultural background is a valuable benefit to a multinational company that conducts business with hundreds of companies from across the world. Her attention to detail and unique understanding of different cultures and values coupled with her business acumen has successfully propelled Geek+ into new business verticals and markets all over the globe."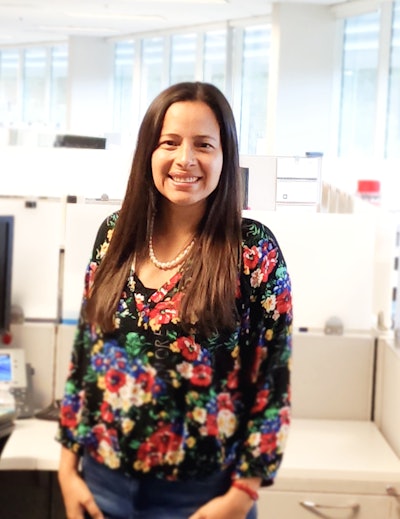 Maria Dalmau
Senior Manager, Supply Chain Continuous Improvement


Intertape Polymer Group
For the past year, Maria Dalmau, senior manager, supply chain continuous improvement for Intertape Polymer Group (IPG), has focused on developing the company's global supply chain transformation to decrease disruptions and increase global supply chain visibility. In doing this, she was instrumental in two separate waves of planning transformation. During Round 1 of the company's transformation, Dalmau led S&OP implementation and developed and rolled out demand planning standard work. The result was part of an overall contribution to drive the company toward increased profitability, which included a 20% improvement in fill rate and a 15-plus day reduction in inventory levels. In Round 2, Dalmau was key in helping IPG achieve significant growth and expand its operations and DC network. This work was capped with a significant upgrade of Logility DP, IP and RP modules to align to business needs. As a result, IPG and Logility improved fill rates from less than 70% to over 95%; increased forecast accuracy from 56% to 86%; achieved a $40 million year-over-year reduction in total inventory; reduced slow-moving and obsolete inventory by $10 million year-over-year; and significantly improved customer service levels and overall satisfaction. Dalmau also launched an end-to-end tool to help IPG increase network visibility to avoid material shortages. And, in the next 6-12 months, she will select a comprehensive solution to streamline 10 siloed enterprise resource planning (ERP) solutions into one powerful platform that provides global supply chain visibility. "Maria is extremely smart, well-respected by her teammates and a born leader who motivates and encourages those she works with. She has an innovative mindset that inspires others to think creatively and has been a crucial player in enhancing our competitive advantage in the industry. Maria has been one of the main contributors transforming Intertape's supply chain into a powerful weapon," according to IPG.
Marie McCarthy
Chief Operations Officer
L.L. Bean
Marie McCarthy serves as chief operations officer at L.L. Bean, responsible for fulfillment, returns and manufacturing operations, all L.L.Bean contact centers, as well as corporate facilities and real estate. Over her nearly 30-year career at L.L. Bean, McCarthy has held a variety of leadership roles across the company in both operations and human resources, giving her a unique insight on the essential role people play in a company's long-term growth and success. During the pandemic, McCarthy led L.L. Bean's operational response, reinforcing a safe and supportive working environment for on-site employees in fulfillment and contact centers. Her efforts included providing on-site meals for staff in comfortable outdoor and socially distanced settings, offering groceries for employees to take home and regularly testing everyone on site, allowing L.L. Bean to maintain strong staffing levels. In addition, she led an initiative where L.L. Bean staff supported their local communities by shifting their manufacturing facilities to produce up to 13,000 face masks per day; leveraged their fulfillment resources to help the Good Shepherd Food Bank, packing and shipping about 24,000 boxes of food; and partnering with the local Department of Economics and Community Development to devote more than 50 customer services reps to support the sudden influx of unemployment and other inquiry calls. McCarthy currently leads several cross-functional efforts, and served as the executive co-sponsor of corporate diversity, equity and inclusion initiatives. In 2021, she oversaw a $110 million effort to renovate the corporate headquarters and worked with GreyOrange on a multi-million dollar investment to bring robotic automation to the company's fulfillment process.
"McCarthy shaped how companies can respond in unprecedented times to support their local community as demonstrated by her leadership of the L.L. Bean's pandemic response," according to L.L. Bean. "In addition to finding unique solutions for rising fuel costs, in the year ahead, McCarthy views an engaged, supported labor force in fulfillment, returns and manufacturing as a key area of strategic focus. As a transformational leader with a focus on people, McCarthy encourages, motivates and inspires her team members to achieve their best. Recognizing the important role people play in key operational areas, McCarthy strives to provide them with opportunities and excellent resources in fulfillment, returns and manufacturing operations to achieve their full potential and find fulfilling careers. She embraces new supply chain innovations, from robotic automation to sustainable packaging that drive both her company and the industry to more efficient and environmentally friendly operations, so others can experience the restorative power of being outside."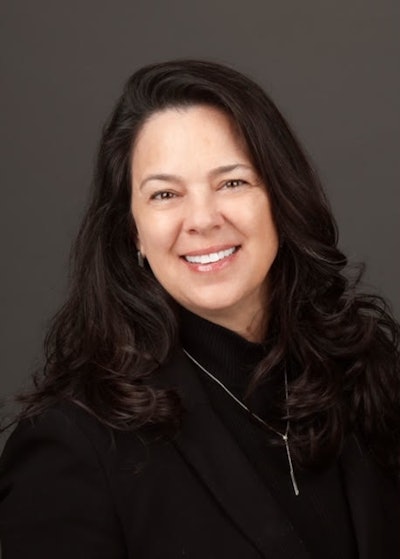 Christine Taylor
Senior Director, Business Development
MPO
Christine Taylor has grown up in the transportation industry, and over the past 4 decades, has transformed the ability to share her experiences and the excitement of logistics in today's ever-changing world. Today, she serves as senior director, business development, MPO, where she works to provide full visibility for companies to make on-the-fly decisions. Taylor continues to work with organizations to openly discuss technology opportunities within their supply chain processes. In doing so, she works with young ladies and gentlemen wanting to get involved in logistics and promotes supply chain management in local Florida colleges by helping young logisticians get internships and positions.
"Coming from the early 80s, life was much harder for women in this industry of transportation and logistics. She began her journey of logistics before she could even purchase a beer. She had to work and gain her knowledge from the docks and warehouses, working side by side with drivers, day and nightshift dock workers and even with teamsters and office and executive personnel. She believes women are now being recognized for their knowledge, ability to work diligently and put in place process," says MPO. "This is huge – back then, the women-to-men ratio was 99:1, and maybe even less. We have seen a large swing of women in leadership roles, being able to voice their knowledge and ideas openly. Mentoring is the biggest proponent of this swing – women are sharing ideas, experiences and willingness to help others. Men are being much more open to promoting women, not just because their company needs to bring up the gender diversity percentages within the organization but [also] because it is well deserved, and they are seeing women as equals and dedicated to their hard work just as they are." CLICK HERE to watch our interview with Christine.
Kristin Schuetter
VP of Supplier Management
Mouser Electronics
2022 marks Kristin Schuetter's 30th year in the electronic component industry. She started her career at National Semiconductor (later acquired by Texas Instruments), which helped shape her skill set and understanding of the complexities in navigating the vast networks and variety of supply chain challenges from manufacturing to logistics and distribution of products to customers. Today, she serves as VP of supplier management for Mouser Electronics, and has played a vital role in several acquisitions, including integration of new personnel, information technology systems/software and merged logistics platforms to streamline order fulfillment and reduce costs. For example, her efforts helped the company achieve exceptional growth and attract new customers. Schuetter worked hand-in-hand with Mouser's CEO and top manufacturing partners to better manage inventory shortages, providing more customers access to critical components. She also works with manufacturer partners to ensure a constant flow of new products to support design engineers. Many of her suppliers look to her specifically to help them see what the market is doing relative to trends, market segment inflections and changes within other parts of the industry to have the most up-to-date information. Schuetter is also a long-standing supporter of Mouser's internship program as well as the Spark professional development program offered by Electronic Distribution Show (EDS), where she sits on the board of directors.
"She is shaping the future talent of our industry, championing diversity within her field and increasing the number of women in the electronic component industry," according to Mouser Electronics. "The electronics industry, especially the semiconductor portion, can be very male dominated. Kristin has always persevered when confronted with diversity challenges. Kristin's career growth and accomplishments were helped by managers and mentors along the way, but she has earned every award, recognition and thanks that she has and will continue to receive." CLICK HERE to read our interview with Kristin.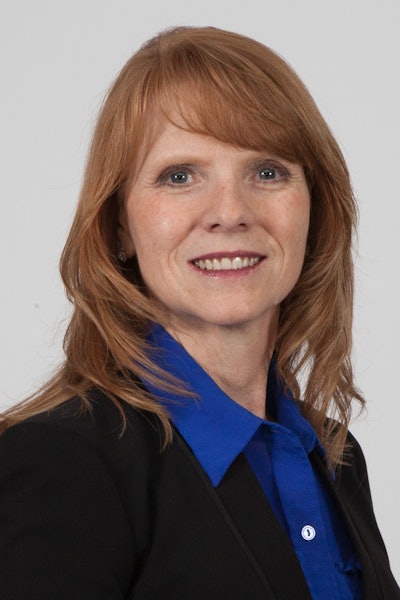 Tina Sears
VP of Warehouse Operations
Mouser Electronics
Tina Sears has been instrumental for Mouser Electronics, especially during the last 12 months in the aftermath of the pandemic. At the beginning, she was part of a task force formed to make the big decisions related to COVID-19. Her vision, leadership and careful regard for the importance of each decision helped lessen the effects of the pandemic on Mouser's operations. In 2020, she was presented Mouser's President's Award for her efforts in navigating those difficult times. As the year continued, supply chain, labor and part scarcity problems all started to increase. As VP of warehouse operations for Mouser, she oversaw the integration of additional automated shipping lines, the installation of more vertical lift modules and began planning for a building expansion, all while Mouser experienced growth exceeding 60% for the year. In fact, Sears and her team oversee the warehouse operations that ship these new components to over 630,000 customers worldwide, along with managing more than 1,300 employees who cater to customers with accuracy, speed and best-in-class logistics. Sears has also been at the forefront of aggressive hiring, investing more in employees and an increase in automation.
"Tina Sears is a people-first leader who puts the needs of the team above all else. She guides her team with wisdom and confidence as she approaches all situations with care and nurturing. Her progressive mindset, belief in her team and selflessness make her a formidable powerhouse within the industry," according to Mouser Electronics. "People and automation are key components of Mouser's future, and Tina believes that investing heavily in both will solidify a positive future for the company. And, what sets Tina apart is her authenticity. Her genuine nature allows her to see the factors within Mouser, the industry and the supply chain with clarity, and she solves every problem by putting the people first."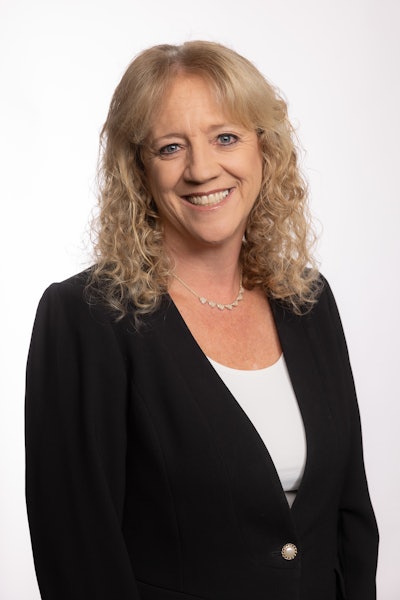 Tracy Black
Partner
NewRoad Capital Partners
Tracy Black maintains 30 years of experience in leadership and supply chain technology. In February, Black was promoted to partner of NewRoad Capital Partners, where she had previously served as an operating partner since 2017. In this role, she leads the digitization of sourcing efforts and leveraging NewRoad's operating partners and strategic advisors to pursue meaningful outcomes with portfolio companies. She's also recruited an excellent operating partner team to accelerate growth within NewRoad's supply chain portfolio companies, and utilizes her network within supply chain to connect portfolio companies to meaningful contacts to provide customer growth and influence strategic initiatives. Previously she served as SVP of IT at J.B. Hunt Transport Services, responsible for IT strategy, technology vendor relationships and key customer technology roadmaps. Additionally, Black was an integral part of creating Hunt360, what is said to be one of the first digital freight brokerage platforms. And, in 2007, she was named one of Computerworld's Premier 100 IT leaders for the yield management program she helped implement. Black also sits on the board of directors for Platform Science (where she introduced Platform Science to business opportunities within her network, which positioned Platform Science as an industry-leading fleet telematics solution in the trucking industry), Emerge (where she's played an instrumental role in helping Emerge develop its procurement platform to offer functionality beyond the FTL spot market) and PICKUP (where she helped PICKUP build out its cloud-based platform).
"Tracy is a true leader, as seen in her ability to make those around her perform at their highest levels, her ability to build consensus amongst teams and her ability to synthesize complex ideas into clear direction thus ensuring her teams the greatest chance of success. In her own accord, Tracy pares keen intellect and raw intelligence with a 'can do' approach to all areas of life, which allows her to successfully meet new and novel challenges headfirst. Tracy is also a kind and caring mom, wife, grandmother, co-worker and friend whose awareness of and sensitivity toward others can be seen in everything she touches," according to NewRoad Capital Partners. "Along with looking toward future investments, Tracy looks to support her respective portfolio companies with strategic initiatives, customer introductions and onboarding of new talent." CLICK HERE to listen to our interview with Tracy.
Kaitlin Rusbarsky
Managing Director, International Operations
NorthPoint Logistics
In the past 6 years, Kaitlin Rusbarsky has risen from an account manager to the managing director, international operations of NorthPoint Logistics, helping the firm grow over 100 times within the past year. In her current role, she's spearheaded initiatives focused on client service and operational excellence, leading the company to achieve a 70-plus Net Promoter Score and tripling client retention. She's also helped to launch new service lines, providing clients true end-to-end service, and with approximately 40% of the firm reporting to her, she continues to deliver results for clients, shareholders and teams. For example, she helped secure refrigerated export equipment in the center of the country, assembled a team of sales, pricing, operations and client success team members, and worked with them to devise new methods of satisfying clients' export demands.
"A transformational leader who demonstrates empathy, compassion and true care, Kaitlin Rusbarsky exemplifies NorthPoint Logistics' core value of Putting People First. Her unwavering and relentless focus on improvement and first-rate service has created a culture that is conducive to learning, grounded in our values, and defined by care for one another. Kaitlin's commitment to her team, her community, and her family is unmatched, and her growth as an executive demonstrates the authenticity and transparency that defines her," says NorthPoint Logistics. "Over the coming year, Kaitlin's goals include the launch of a new service line within our international operations business, the growth of her leadership team, the operational launch of a new technology system within our firm and the transformation of several key operating practices as we continue to scale and grow."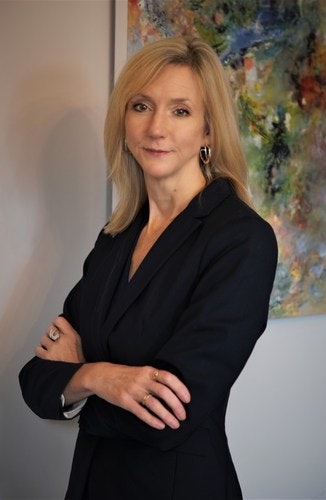 Josephine Coombe
Managing Director, Europe
Nulogy
Josephine Coombe launched Nulogy's operations in the UK and Europe at the onset of the COVID-19 pandemic, and continues to lead regional operations to this day. Leveraging her extensive senior executive experience at several software enterprises, Coombe has demonstrated a commitment to helping Nulogy's current and prospective customers garner the most value out of cloud-based software for their business operations. Coombe was instrumental in forming Nulogy's current partnership with the United Kingdom Warehouse Association (UKWA), and over the next six months, hopes to bring additional enterprises under the Nulogy banner.
"Josephine is an unparalleled communicator who is able to distill complex issues and challenges into tangible messages for any audience level. Her communication skills are matched only by her excellence outside the supply chain: outside the industry, Josephine is a world champion marmalade maker, a professional pianist, a committed ally to the LGBTQ+ community, and as someone who lives with an invisible disability, a passionate advocate for diversity, equity and inclusion practices," according to Nulogy. "Josephine will continue the dialogue on how digitalization of the supply chain can powerfully enable waste reduction in the consumer goods industry. She'll advocate for the need to modernize operations through technology to help companies better manage materials and inventory across the extended supply chain ecosystem through articles, online discussions and presentations. She believes it's critical that contract packagers, manufacturers and value-added 3PLs adopt the software necessary to rapidly respond to supply chain disruptions while maintaining order accuracy, quality control and customer service levels."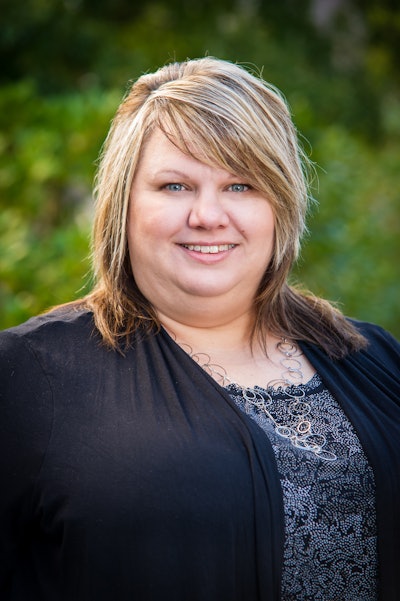 Susan Estes
Senior Supply Chain Consultant, Client Services
Open Sky Group
Susan Estes' leadership has made a significant contribution to the supply chain industry. With over 20 years of professional experience, she has worked in multiple areas, including direct-to-consumer, business-to-business, retail, clothing, 3PLs, automation, and most recently, tools. Estes has worked as a consultant for Open Sky Group for the past eight years, helping 15 designated clients adapt supply chain software to their operational needs. Leveraging her experience working for a 3PL, she brings extensive knowledge in guiding clients toward best practices, helping to increase efficiency and optimization. Since joining Open Sky Group, Estes' leadership has helped several clients achieve successful projects and implementations. For example, in a recent project, Estes worked with a client that was forced to put implementation on hold due to challenges in staffing. The size of this facility was not the right fit for additional automation. She worked with the client to implement minor changes in operations, optimizing their systems and reducing their staffing needs.
"Susan has an immense passion for the supply chain industry and truly cares about her clients' business. Her positivity is contagious and leaves people feeling motivated and optimistic about change and growth on both a personal and professional level. Susan enjoys making positive impacts on the lives of her clients and this comes thru in talking with her and hearing her excitement as she shares stories about her previous experiences. Despite the many challenges in today's supply chain industry, Susan embraces change, pushing clients out of their comfort zone to help them move forward towards success, discovering hidden opportunities," according to Open Sky Group. "In the next 6-12 months, Susan hopes to further advance her technological skill sets. Susan enjoys learning and plans to develop her knowledge and experience in other software solutions outside of WMS, including TMS and labor, and hopes to focus on expanding her background in technical aspects of the supply chain industry. This expansion of skills will help Susan allow her to leverage those technologies more deeply to bring even more efficiencies to clients' global supply chains."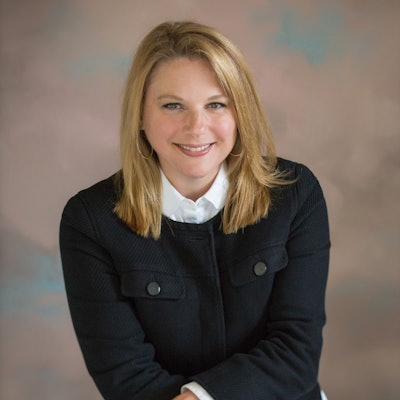 Bernie Henderson
Director of Global Procurement
Protolabs
Bernie Henderson maintains more than 20 years of leadership experience across several industries, and holds a track record of building and leading top performing teams that consistently drive year-over-year improvements in supply chain management, sales operations and business operations. Currently, she serves as Protolabs' director of global procurement, tasked with focusing on the right products at the right time at the right total cost. Recognizing the need for a more strategic approach, last year she created an organization within Protolabs that would replace a reactive sourcing strategy with a proactive approach. The restructuring strategy created category manager positions filled by internal Protolabs employees responsible for sourcing within one area of the business. Henderson works alongside each category manager to limit the impact of events that are out of Protolabs' control in multiple ways. To ensure continuity of supply, she has established processes that identify primary and secondary sources, reducing the risk of stock-outs. One example of the effectiveness of this reorganization would be navigating fallout from the recent Russian invasion of Ukraine. Both countries are major suppliers of nickel, a primary ingredient in stainless steel—a vital material for the business. When the invasion sent nickel prices soaring, category managers leveraged their expertise and competitive advantage in the marketplace to achieve both cost control and continuity of supply. Outside of Protolabs, Henderson is active in her alma matter, Minnesota State University, where she served as an adjunct faculty member teaching quality systems and materials management. She was recently appointed to the Minnesota State University, Mankato Women in Leadership and Certificate Program Advisory Panel.
"Bernie is a highly knowledgeable, true leader and mentor who empowers and trusts her staff to get the job done. She's always willing to roll up her sleeves and get into the details with us if need be, while also allowing us to be the subject matter experts who bring the correct information to the table. She's someone who not only trusts her employees, but also someone we can always count on to have our back in the decisions that are made," according to Protolabs. CLICK HERE to watch our interview with Bernie.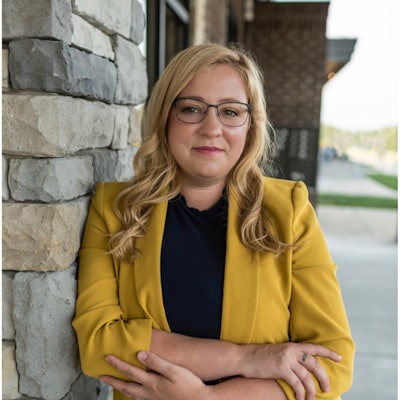 Abigail Nawrocki
Network GM of Specialty Fulfillment
Shopify Logistics (fka Deliverr)
Abigail Nawrocki started her career at just 21, working her way from warehouse floor supervisor to leading a team of operators building the most accessible supply chain. Going from senior manager of operations for Zara, Uniqlo and SKIMS to director of operations for Apple, Nawrock has been well exposed to the "old" way of how the 3PL industry interacts with merchants and sellers, and is determined to change that with Deliverr and Shopify. Currently, she leads four initiatives within Deliverr -- returns, prep, reserve storage and wholesale/B2B. From July-Dec 2021, Nawrocki led a team of operators who oversaw 10-plus fulfillment centers that supported a network shipping hundreds of thousands of e-commerce orders weekly for 5,000-plus merchants. In doing so, she stood up facilities, built foundations with small business owners in the 3PL industry and hit top tier KPIs in operational areas such as on time receiving, on-time shipping, on-time delivery, etc. In January, she brought to market a buffet style of supply chain services under the Deliverr umbrella, allowing merchants access to any supply chain need, on demand with pay-as-you-go transparent pricing. In the next 6-12 months, Nawrocki looks to drive a successful merger of Deliverr and Shopify, all while building the next foundational blocks or service offerings within the Deliverr X Shopify ecosystem.
"I am a mother first, a leader of people second and an industry builder third. I am bold and see the benefit in taking risks. I am determined to create a more accessible supply chain," Nawrocki says. "At 28, I have been given the opportunity to learn from the best in the 3PL industry, and now at this still tender age, have been given the autonomy to build not only the next best links in the Shopify X Deliverr supply chain, but also the next greatest group of supply chain leaders."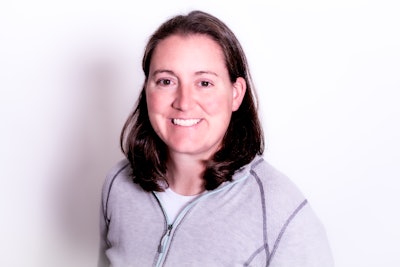 Katie Ekstrand
Director of Inside Sales
Steel King
Katie Ekstrand was recently named director of inside sales for Steel King, after serving as manager of inside sales since 2011. She joined Steel King as a structural sales engineer in 2010, but six months later, moved into the managerial role. She has always seen her role as one of a problem-solver, using the analytical approach of an engineer to find solutions for customers. In her current role, she hires, trains and coaches all members of the inside sales team as well as any direct customer accounts. Over time, Ekstrand has become a true material handling expert– from the discovery of what solution the customer needs or what problem the customer is trying to solve, to the proper design of a safe, structurally sound and code-compliant systems, to the estimating and pricing of each system, and finally, demonstrating superior customer service while presenting a competitive quote. During her many years in the material handling industry, Ekstrand demonstrates the desire for continuous improvement and regularly brings forth ideas, suggestions and recommendations for changes she believes will help her staff and/or the company.
"We'd like to develop a way for people to connect with us the way people can on some of the major online retailers, where you can see the status of your orders and track shipping at any time, easily place orders, etc.," Ekstrand says. "That's the way the new generation of our customers works, and we need to respond and make it easy for them to work with Steel King. It's got to happen."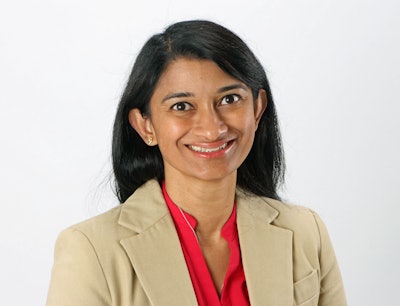 Smitha Raphael
Chief Product & Delivery Officer
Synergy North America (SnapFulfil)
Smitha Raphael is a glass-ceiling breaker, with over 20 years of experience in the supply chain and technology sectors, including 15 years of delivering and implementing warehouse management systems (WMS). She was already among a select few when she went to the Indian Institute of Technology in Kharagpur, graduating as the only woman electrical engineer in a class of 40. She began her career as a software engineer, then technical analyst and then systems analyst, where she developed a reputation for being a hands-on problem solver. In her 11 years at Synergy North America (SnapFulfil), Raphael has progressed through positions of increasing responsibility to serve as a domain expert in the WMS sector, with a deep understanding of supply chain challenges and how to drive value for customers. At SnapFulfil, Raphael has served as a project manager, VP of U.S. projects, EVP of project implementation services, and was promoted in 2021 to her current role as chief product and delivery officer. Raphael established two specific innovations in service delivery helping to shape the supply chain now and for the future. The first was a remote implementation initiative for SnapFulfil's cloud-based WMS that went full speed ahead during the COVID-19 crisis. The second was a self implementation approach, which provides clients with greater control, more independence and the development of internal system expertise.
"Smitha is a customer- and outcome-focused leader, with the intellectual curiosity, domain expertise and problem-solving skills to deliver exceptional results for customers and partners in the supply chain sector. Her broad career and global experiences from living in four countries and 13 cities has helped her to adapt to the nuances of leading technical and business resources on-site, remote and offshore," says SnapFulfil. "The solution that Smitha and her team deploy is implemented in an average of 45-60 days for a customer. This is one of the most rapid deployment cycles in the WMS sector, and it takes a tremendous level of leadership, communication and coordination to deliver value in a short period of time in a very demanding customer environment."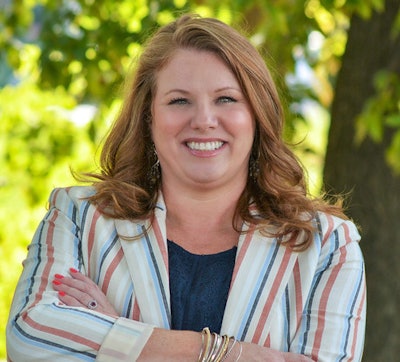 Christine Barnhart
VP of Strategy & Go-to-Market
(formerly with) Verusen
Christine Barnhart is a well-known business leader in the supply chain industry. Her experience includes roles in supply chain operations, and more recently, in the technology sector of supply chain. As she has worked for both large corporations and small startups, she has been on both sides of the coin, always working to ensure supply chain best practices are part of the overall business process and planning, logistics, manufacturing, sourcing and product development. She is certified in Inventory and Production Management (CPIM) and is a Project Management Professional. Combining these advanced certifications with her engineering and cross-functional supply chain experience, Barnhart has delivered strong results and proven leadership across multiple facets of the supply chain. Christine has held a variety of customer-facing, go-to-market, product-focused roles across the supply chain at Whirlpool, Mead Johnson Nutrition, Berry Global, Infor, Verusen and now at Nulogy. She recently pivoted from managing supply chains to delivering Verusen's disruptive platform that leverages deep learning, artificial intelligence, data harmonization and decision support to help global brands control risk, attain supply chain resiliency and improve economies for their operations. In the last year, she has created inclusive, customer centered, strategic plans, including recommendations for joint ventures, partnerships and other investment, market requirements and product roadmaps, and defined target market opportunity, solution portfolio and investment recommendations that align to growth plans through deep understanding of the market, trends, dynamics and challenges along with product performance and competitive intelligence. She's also developed positioning, value proposition, messaging and unique differentiation for solutions to provide clear, compelling and differentiated offerings and collaborate with head of sales to align marketing and sales and to generate the best leads.
"Regardless of the challenges, Christine continues to help customers think outside of the box. She understands the importance of creating a resilient, agile supply chain and wants to help customers achieve that as fast as possible. She wants to change the way customers have previously tackled their challenges, and she aims to disrupt the way supply chains work," Verusen says. "Christine continuously aims to develop genuine, strong relationships with her co-workers, customers and partners. As a result, she has earned the reputation of a trusted ally across her network, never afraid to ask tough questions. She continuously challenges the status quo to disrupt how supply chain challenges have been addressed before - modeling a true innovator in the supply chain."
Meet these winners in person at our first ever Women in Supply Chain Forum. Register today! And, congratulations to all of this year's winners, which can be found here.