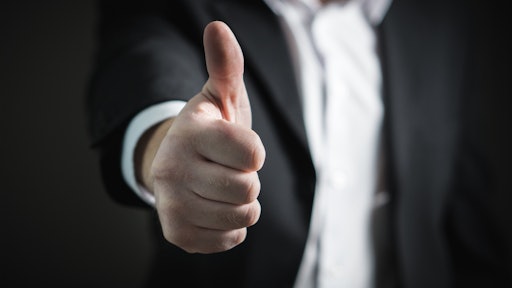 Pexels
U.S. Cellular announced that Laurent C. Therivel will be appointed president and chief executive officer, effective July 1, 2020. Kenneth R. Meyers will be appointed to "Senior Advisor to the CEO" until his retirement on Sept. 4, 2020. Meyers and Therivel will work closely to ensure a smooth transition period. Therivel will also be appointed to replace Meyers on both the U.S. Cellular and TDS Boards of Directors.
Therivel joins U.S. Cellular from AT&T where he served most recently as CEO of AT&T Mexico
Supply chain fintech Tradeshift appoints new CFO
Tradeshift has revealed that Carrie Dolan joins the company as chief financial officer (CFO). Dolan brings more than 20 years of experience as a senior financial executive across a range of Fortune 500 companies and high-growth fintech businesses.
Dolan joins Tradeshift from pay-per-mile car insurance startup, Metromile, where she was instrumental in scaling the company and more than doubling revenues, while also achieving product profitability. Prior to Metromile, Dolan was the CFO of Lending Club where she helped grow the company into the world's largest online marketplace connecting borrowers and investors. In 2014, she managed Lending Club's IPO, raising $1 billion in capital and making it one of the top 10 U.S.-based Internet public offerings.
Omnichain Expands Leadership, Adding Jeff Kroeker toSales & Business Development VP
Omnichain appointed Jeff Kroeker as vice president of sales and business development. With more than 30 years of experience helping companies accelerate and realize exponential growth, Kroeker will be responsible for expanding Omnichain's sales team, guiding its market expansion strategy, advising on ongoing product developments and building customer relationships.
Former Navistar and General Motors Senior Executive Dennis Mooney Joins Plus.ai's Board
Plus.ai added Dennis "Denny" Mooney to its Advisory Board. Mooney will leverage his decades of expertise in global product development for world-class automotive and truck manufacturers to work with the Plus.ai team to bring to market the industry's first autonomous trucks.
Mooney has over 40 years of experience in the automotive industry, and held executive roles across operations and product development. He is the former senior vice president of global product development and before that vice president of global engineering at Navistar International Corporation. Prior to that, he had a distinguished 31-year career at General Motors
Elemica hired David Muse as its new chief executive officer (CEO). In his new role, Muse will drive Elemica's long-term vision, and strategy as the company continues to offer innovative and world-class software solutions to leading enterprise customers globally. He will also oversee daily operations and has been appointed to Elemica's board of directors.
Muse brings to Elemica extensive global leadership experience in enterprise software and a proven track record of driving transformative growth. He was previously the President and CEO of Enviance, a leading provider of Environmental, Health, and Safety (EHS) software headquartered in Carlsbad, California. David was also COO of P2 Energy Solutions, the world's largest independent provider of software and data solutions for the upstream oil & gas industry.
Companies in this article