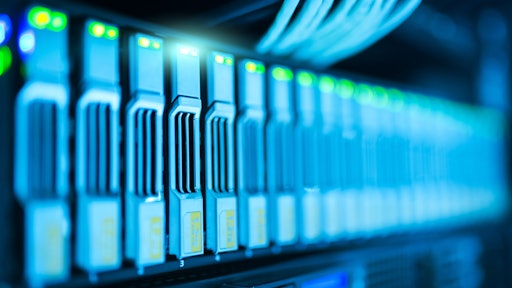 Photo by panumas nikhomkhai from Pexels
Some things in life are just meant to be together and that now includes the Internet of Things (IoT) and the supply chain.
But not so long ago, few imagined such a marriage could exist. Many supply chain executives were comfortable with age-old practices and processes that had served them well for decades.
I had many conversations on this topic, but one conversation has stayed with me because of the sheer denial and close-mindedness that this individual evoked. The executive in question was a well-known 3PL professional who could not—or would not—imagine a world where the supply chain would one day live happily ever after with IoT, raising (growing) dozens of vertical markets together.
He was not alone. Not everyone is an early adopter.
It was mid-morning back in 2013 at the Interlog Conference in San Diego, California, when the conversation occurred. The following is the most telling excerpt from that exchange.
Me: What do you think of all this talk about machine to machine (M2M) and the idea that the supply chain is on a crash course to marry IoT? And that the supply chain will one day rely on the internet to survive?
3PL Executive: It will never happen.
Wrong.
The ensuing conversation took several not-so-enlightening twists and turns, but he could not be swayed. It just wasn't going to happen. But in the end, the wedding occurred.
IoT Progesses
The now wholly symbiotic relationship between IoT (then known as M2M) and the supply chain has been going through periods of incubation, maturation and enhancement for many years now—and there is no end in sight. Fleet management systems have improved and evolved into complete, end-to-end telematics solutions.
Warehouse management systems (WMS) now organize billions of disparate parts across multiple warehouses around the world—without error. And there is a new widget or technology announced every week—all designed to better the supply chain, and all connecting to IoT in one way or another.
As a result, today's supply chain is not only happily married to IoT, it is 100-percent reliant on 4G (soon to be 5G) technology for its very survival. While there are some individuals who are not the world's earliest adopters, the vast majority of the supply chain world is now tapping into the power of one sensor or connectivity device or another. We have containers out at sea communicating not only location, but temperature, balance, weight, security and more. And that is just the tip of the wireless iceberg.
IoT Solutions Abound
Current supply chain IoT applications take many critical and important forms, including warehouse management and agriculture. But the list of supply chain markets touched and enhanced by IoT is truly endless.
For example, MDG Connected Solutions is one leading company that offers a number of different solutions that make it easier for companies of all sizes to connect and stay connected to IoT. Company founder and CEO Michael Ginsberg says, "MDG has always operated under the premise that IoT solutions and services do not have to be complex."
MDG's warehousing solution is the company's fulfillment system and network. Each customer securely stores its products in MDG's Chicagoland fulfillment center, and the company picks, packs, ships and provides customer service for all warehoused products. The biggest differentiator, according to Ginsberg, is the company's custom-built, proprietary software solution, a WMS, that guarantees zero errors in package contents or destination.
"We talk to a large number of executives across a wide range of industries every day about how to easily keep them connected better, faster and more cost effectively," continued Ginsberg. "Whether it's an external communication need for something like a PBX-type solution or an internal need for something like a signal booster, we've got solutions for both and we have been able to help a lot of leading companies solve these issues."
Another leading IoT solution provider, MultiTech, is implementing its IoT solutions across the agriculture industry, among others, and working with customers ranging from local growers to heavy equipment manufacturers to irrigation systems suppliers. The company sells and implements the connectivity devices, which can be found on farms around the world, improving both yield and efficiency by monitoring:
Soil moisture and nutrient content
Animal activity and location
Building temperature, air quality and humidity monitoring systems
Feed monitoring systems
Water usage
Equipment health.
Sara Brown, vice president of marketing for MultiTech, says, "The United Nations estimates that global food production needs to increase 70 percent by 2050 in order to meet the basic nutritional needs of our growing population. That's a tall order and requires careful fine tuning of growing conditions, as well as optimal logistical operations to store, transport and deliver food while maintaining freshness and nutrients. Today's IoT connectivity solutions offer the insights to do that by monitoring sensor data every step of the way."
So whether you are a leading IoT product company or a provider that offers products and services to connect "things" to the internet with IoT technology, the fact is that the supply chain is a much better and functional system since the advent and advancement of IoT and all its connected solutions.
IoT Security
We'd be remiss if we did not talk about the absolute criticality of implementing a top-notch security solution to protect not only your communications, but all of your assets domestically and abroad.
The McKinsey Global Institute conservatively estimates that over $1 trillion in value is being created by IoT. Yet, in spite of the size and growth in the market, security continues to be an afterthought. Many innovative security companies are attempting to mitigate attacks, but hacking continues to explode—even in cloud data centers, where millions of dollars are spent on security.
The need is in preventing an attack before it happens.
One company that has proven its ability to do just that is Mountain View, California-based BlastWave. The company has eliminated entire classes of vulnerabilities where blockchain can't, and this was done specifically by design with the company's virtual air-gapped mesh network. The BlastWave solution redefines how computation and communication occur for IoT applications.
BlastWave CEO Tom Sego says, "In the case of high-value assets, the traditional model of detect and patch is not good enough. BlastWave's holistic and proactive solution gives users the security of an air-gapped network with the benefits of connectivity," he says. "For example, we completely eliminate phishing with our multi-authentication process that does not require usernames or passwords.
"We also eliminate configuration errors with our zero-configuration nodes that self-authenticate to join the network. If we are serious about protecting our electric grid, critical infrastructure, global shipping processes and self-driving vehicles, we must start with a secure hardware root of trust with an encrypted chain of custody from the processor all the way to the human layer, across the supply chain, and beyond."
Thus, for those who always believed, as well as for those that were a little late to the party, it cannot be denied that the supply chain's marriage to IoT has created a fast and major opportunity for IoT-savvy supply chain executives to tap into some great technologies and significantly impact the bottom line.