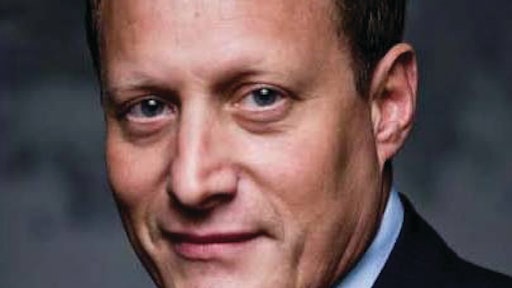 We're all too familiar with the challenges that enterprise resource planning (ERP) system deployments of the past presented: the ERP integration process was not entirely seamless; ERP projects, large and complex in nature, often left room for error and potential failure which impacted the overall business; their deployments stretched over long periods of time or exceeded budget costs; not to mention vendor support from an integration standpoint was not always available as necessary to the customer.
But despite such issues, ERP has come a long way. And although it's not to say that challenges don't exist in its implementation, the overall software landscape continues to reign in adoption—as 52 percent of respondents in Supply & Demand Chain Executive's 2012 Readership Survey said that they are most likely to make major investments in the next year in technology infrastructure/computer upgrades.
Global adoption of supply chain management (SCM) software continues to hold steady, despite ongoing economic uncertainty. According to Gartner Inc., worldwide SCM software revenues totaled $7.7 billion in 2011, a 12.3 percent increase from 2010.
As the market continues to grow, software will shift from a licensed to a subscription model over the next five years, according to a new report from Forrester Research Inc. And some software providers are already making evident changes to their ERP platform design to address such concepts as that of automated business landscape transformation.
SCM software adoption
SNP Transformation Backbone (SNP T-Bone) is one such new approach to business landscape transformation that challenges the traditional, consultant-driven model of ERP implementation. Provided by McLean, Va.-based SNP America (part of SNP AG), the software solution automates complex ERP system events—such as mergers, splits, integrations and upgrades—and reduces transition time by 50 to 70 percent over conventional consulting.
"SNP is focused on transformation," said Andreas Schneider-Neureither, Founder and Chief Executive Officer of SNP AG. "The transformation of companies is a core business process and every CIO and CEO is thinking about how to transform their company. What do they need to acquire? Which kind of portfolio management to go with? Which part of their business to sell? And all of these events have a big impact to the business applications in the background—for example, in ERP, SCM or CIM systems. We have focused effectively to transform these business applications to business needs."
And as the fusion of numerous business platforms counts for a large area of the transformation process, the need to merge old systems with new and ease technology migration and adoption becomes key.
With SNP T-Bone, systems are merged at the database level to ensure simplified functionality and the harmonization of master data, business partners, one's customer base and all the processes involved.
"Our software is the first transformation software of its kind," said Schneider-Neureither. "We are installing the software to make transformations in SAP much faster. We do not want to replace anything—we just want to change the functionality and the data for business needs."
In the field
For one such manufacturer, the software's production was one key benefit because it allowed the company to convert a very large database from SAP 4.7 E to SAP ECC 6 in real-time, with zero downtime.
"The differentiator for us was that with SNP, we wouldn't have to take our system out of service at all to do the conversion," explained Chuck Tencza, Vice President, Information Technology, Hubbell Inc., Shelton, Conn., an international manufacturer of electrical and electronic products for construction, industrial and utility applications. "Aside from the zero downtime, the other key feature of SNP was the accuracy of the products: what are the checks and balances in the process of the platform that ensures everything you're moving from the old system is indeed in the new system?" Tencza questioned. "SNP indeed had those tools to provide that cross-footing of the old system to the new system to ensure that we indeed brought all of our information over into the new database."
In addition to utilizing SNP T-Bone for database conversion, Hubbell Inc. also utilized the software's modules for Unicode conversion to ensure their database was able to handle specific character requirements of other languages.
"That helped us implement not only Chinese—which was a great benefit in supporting efforts specifically for our Chinese plant—but also the French and Spanish languages," said Tencza.
The platform also provides a number of benefits for IT and from an overall supply chain and corporate standpoint including:
IT: Professionals no longer need to spend time and internal resources on testing data or software patches and fixes to update systems, and can spend time on mission critical activities that keep the business running. In addition, the Data Provisioning and Masking module helps IT departments more efficiently manage the use of production-level data for non-productive quality testing and management applications.
Supply Chain: Managers can count on historical data and forecast information being preserved and available immediately to the entire organization
Corporate: Executives can be confident their information technology platform will continue functioning as a strategic tool for their merger and acquisition strategy knowing that ERP integration can happen swiftly and efficiently
While the market offers a wide range of software suites to address key business challenges, it is important to address how the rollout could potentially impact all phases of your business and across all parties involved in the project.
"Irrespective of whose product you are working with, when it comes to SAP there are always unknowns—and not every one of these projects goes exactly the same," Tencza added. "We've been doing it for a while and it's in our due diligence in understanding what people's experience is in SAP before we engage with them. The people SNP put on our project knew what they were talking about, especially in covering the large breadth that SAP is—that's what SNP had working for them with us. They were vested in the end-to-end success of the project," he concluded.
Companies in this article