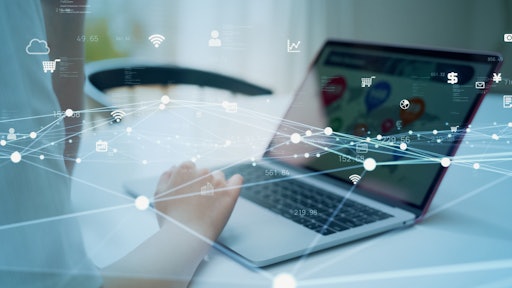 metamorworks AdobeStock_470811554 digital transformation
Google Cloud introduced four new and updated artificial intelligence (AI) technologies to help retailers transform their in-store shelf checking processes and enhance their e-commerce sites. A new shelf-checking AI solution, built on Google Cloud's Vertex AI Vision, utilizes Google's database of facts about people, places and things, giving retailers the ability to recognize billions of products to ensure in-store shelves are right-sized and well-stocked.
Furthermore, in an update to its Discovery AI solutions, Google Cloud introduced a new personalization AI capability and new Browse AI feature to help retailers upgrade their digital storefronts with more dynamic and intuitive shopping experiences.
Finally, Google Cloud's Recommendations AI solution launched new machine learning capabilities that empower retailers to optimize product ordering and recommendations panels on their e-commerce pages and deliver personalized suggestions for repeat purchases.
"Upheavals over the last few years have reshaped the retail landscape and the tools retailers need to be more efficient, more compelling to their customers and less exposed to future shocks," says Carrie Tharp, VP of retail and consumer, Google Cloud. "Despite uncertainty, the retail industry has enormous opportunity. The leaders of tomorrow will be those who address today's most pressing in-store and online challenges with the newest technology tools, such as artificial intelligence and machine learning."
From PR Newswire:
Built on

Google

Cloud's Vertex AI Vision and powered by two machine learning models—a product recognizer and tag recognizer—the shelf-checking AI enables retailers to solve how to identify products of all types, at scale, based solely on the visual and text features of a product, and then translate that data into actionable insights.

Google

Cloud's shelf-checking AI can identify products from a variety of image types taken at different angles and vantage points. For example, a retailer can use imagery from a ceiling-mounted camera, an associate's mobile phone, or a store-roaming robot on shelf-checking duty.

Browse AI uses machine learning to select the optimal ordering of products on a retailer's e-commerce site once shoppers choose a category, like "women's jackets" or "kitchenware."

Browse AI takes a whole new approach, self-curating, learning from experience and requiring no manual intervention. In addition to driving significant improvements in revenue per visit, it can also save retailers the time and expense of manually curating multiple e-commerce pages.