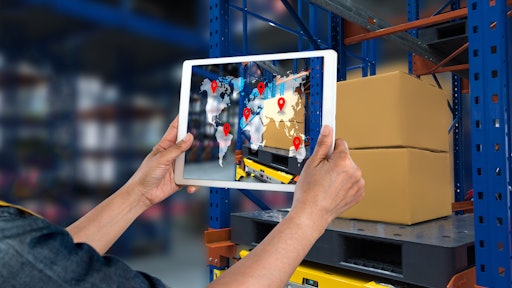 zapp2photo/stock.adobe.com
Supply chains are still under pressure on all fronts. While consumer demand for goods is still high, consumption patterns are ever-changing. Combined with worker shortages, political pressures, and lack of slack capacity and resiliency in the system, the supply chain mess continues to derail American output.
The war crisis in Ukraine adds further uncertainty with all these challenges. More levels of stress are added daily to supply chains that connect materials suppliers, manufacturers, CPGs, and transportation and logistics entities.
Parts manufacturers see that 2022 global schedule reliability levels remain below those in 2021. Wartime sanctions on Russia, as well as bans on Russia imports by companies everywhere are also leading to more supply chain congestion, and the need for reorganized modes of transportation.
There's also a case made that there are fewer factories and manufacturing plants supplying the market in their respective product categories. Smaller factories have a hard time competing against much larger product manufactures. When a plant produces nearly half of the total output of a certain product, it can cause severe shortages and limitations for consumers.
What can be done to alleviate such supply chain disruptions? Each day we search for technology solutions to provide answers to two critical supply chain issues: workforce changes due to society's adapting to the pandemic, and many years of offshoring (even before 2020). Let's have a deeper look at these two areas.
Addressing workforce changes
The supply chain has also been impacted by how employees across all sectors look at the role of work in their lives. During the pandemic, employees quit jobs that were no longer satisfying. This resulted in what is called The Great Resignation. Baby boomers left jobs early or were asked to retire. Other workers left jobs because of strict COVID protocols taken at their employment. These factors all had a part in the supply chain crisis.
Companies from production to retail became short-staffed and in many cases, with a lack of expertise for the work that was necessary. This breakdown in the labor force at plants and factories, and in ports and trucking, has resulted in massive shortages of goods and services.
Supply chain problems from off-shoring
Starting in the late 1970s with large manufacturers like GE, companies were choosing to offshore production of massive amounts of goods in China and other Asian countries. It seemed a brilliant move at the time. Save money. Reduce manufacturing costs. Gain higher capacity.
But with this offshoring, America's production moved abroad, and we've struggled to bring it back. To offset these supply chain problems, nearshoring has become a favorable option for companies. Bringing production capacity back to the U.S. (or Mexico, for example) is gaining favor with companies.
Nearshoring also is supported by the White House. The U.S. government's recent report on the supply chain sees increasing domestic production and driving innovation as critical drivers to U.S. success. These important steps to get products manufactured nearer to the end consumer will likely have a positive long-term impact on the manufacturing supply chain.
Benefits of nearshoring include:
Better oversight of the labor force
Gaining control of production under local control
Less shipping delays
More swift reactions to changing circumstances
COVID effects still in play
Throughout the years, US companies managing production abroad felt the pangs of foreign governments instituting work-related policies that hurt the companies. When the COVID pandemic started, this situation became a much larger problem for many companies. Plants were shut down, production of goods was halted, and workers were sidelined.
The past two years have seen a very slow climb back up to what is considered normal levels. But even today, China continues to set new lockdowns and manufacturing stoppages with more COVID outbreaks.
Simplifying Supply Chains with AI and Cognitive Technology
It's critical for manufacturers to look at alternative ways to combat this supply chain crisis. AI and cognitive technologies are seen as the route to future success. The key driver is that human work can be supplemented in positive ways by AI technologies. Once AI software is embedded within a process, the AI software helps to increase throughput and capacity. It does by learning ways to augment or replicate human work over time.
AI software's automation can take over the repetitive, menial tasks that plague factory jobs. This frees up young plant workers from overseeing the repetitive task work, and engage with more focus and energy on the integral parts of their work. In the process, these engaged employees work with higher levels of focus, responsibility and job satisfaction.
AI + nearshoring - supply chain win
Our view of the future for the supply chain is this: combine AI technology with nearshoring operations, and you'll create a powerful combination for manufacturing success. With products closer to the end user, driven by a digital operational transformation in the manufacturing facility, and more engaged workers, we're optimistic that this strategy will increase your efficiency, lower risks, and create a more productive environment for sustainable materials management.