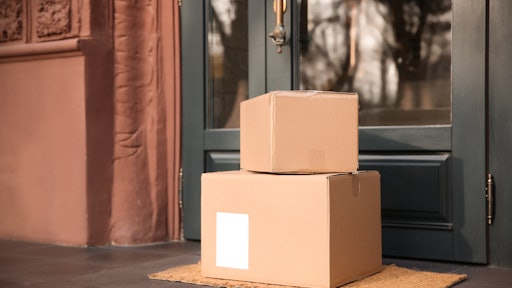 New Africa - stock.adobe.com
With Black Friday/Cyber Monday fast approaching, economists and retail insiders alike agree on one thing for sure—an atypical 2022 holiday shopping season is looking like a bumpy ride into uncharted territory.
On the positive side, with the worst of the global pandemic seemingly behind us, consumers are anxious to return to their winter shopping habits, braving crowded malls and lining up for Black Friday deals. Yet their pent-up enthusiasm is being quickly tempered by their wallets. What had been a promising economic rebound is now suffering a post-COVID-19 hangover, namely higher prices, sharp inflation and rising interest rates—bringing rumblings of a potential new recession.
This year's annual holiday season forecast from Deloitte projects overall November-January sales to grow only between 4-6%, compared to 15.1% a year ago. Meanwhile, a recent survey cited by the National Retail Federation reveals 43% of consumers fear they aren't earning enough to pay for gifts and other holiday spending.
Beyond skittish shoppers, many larger retailers are still trying to reconcile inventory problems that began plaguing mid-year—chronic out-of-stocks of goods delayed by disrupted supply chains, or gluts of excess inventory that necessitate margin-killing markdowns to move out the door—ultimately leading to disappointing quarterly earnings reports that ripple across the retail sector.
These murky conditions become a "triple-whammy" after factoring in prolonged labor shortages. What began as a scarcity of logistics personnel—longshoremen and truck drivers—now extends through warehouse workers and seasonal salesfloor jobs that retailers have depended on to accommodate holiday volumes.
Extraordinary challenges demand innovative solutions. For retailers, the unsettled 2022 holiday season requires finding additional agility to proactively react to consumer demand that can seemingly "turn on a dime." Advance planning and mid-stream corrections that once occurred over the course of weeks or months now need timeframes closer to days to optimize margins, accelerate sell-through, and ultimately outflank competitors. This can only really happen by leveraging artificial intelligence (AI), machine learning and other leading-edge data science.
Where can advanced data-driven solutions provide retailers a strategic advantage? Here are four key areas:
Promotions. AI and machine learning allow retailers to deliver personalized promotional offers to both in-store and online shoppers based upon their purchasing or online browsing patterns and perceived fashion preferences. This hyper-targeted demand intelligence can serve to entice shoppers with irresistible offers which anticipate their needs before they'd consider competing retailers. On a larger scale, access to real-time market data can empower merchandisers with a dashboard-based "laboratory" to gauge the likely impact of promotions in advance of going live —fine tuning the right pricing, to the right shoppers, at the right time.
Assortment. Advanced data science can also play a lead role in ensuring every store or distribution center maintains sufficient quantities of goods on hand to match anticipated customer demand. This includes a full range of clothing sizes in all available colors, preventing disappointment from the customer who couldn't find that perfect gift in a single store visit. During the holiday season, data science can further refine assortment planning for items customers typically purchase as gifts - such as sweaters and scarves – vs. items they tend to purchase for themselves like outerwear and socks.
Inventory. Retailers are increasingly looking to data-driven forecasting to overcome the unwieldy supply chain inventory disruptions of the past couple years—both delayed shipments and costly overstocks. One attainable goal is to gain clearer long-term demand intelligence to redefine ordering relationships with vendors. Besides getting "first in line" for new shipments as they become available, retailers can proactively collaborate with suppliers via real-time data to gain better end-to-end transparency and mitigate logistics hiccups.
· Markdowns. Lastly, but arguably most importantly, demand intelligence is essential in guiding effective retail pricing strategies—particularly during the critical 4-month sprint of the holiday season. Some retailers rely upon rigid, outdated sets of pricing and markdown rules that won't adapt for sudden twists in inventory or customer spending patterns. Others entrust their merchandisers to make a series of quick ad hoc markdowns—armed with little more than spreadsheets and intuition—which either weren't deep enough to spur sell-through or rushed goods out the door by sacrificing vital margin.
As one example, what markdown strategy would prove most practical for a slow-selling SKU:
· A standardized 10% reduction every three weeks, or
· A markdown of 30% off its original price today with no further markdowns?
Optimized, data-driven lifecycle pricing revolves around a complex interplay of variables—including the product category, inventory levels, the time of season, omnichannel traffic and local demographics—to pinpoint the price that entices the customer to purchase at the highest possible margin. The more actionable data intelligence at hand, the better.
Data-driven decision-making has already been garnering attention within the retail community for quite a while. But recent years have only underscored those opportunities, as customers both online and in-store are more value-conscious than ever or won't remain loyal to a retailer who disappoints them when the right goods aren't available right now. At the same time, preventing or quickly mitigating costly overstocks is rapidly evolving into a data science in its own right. Leveraging data at a granular level is essential to maintaining a competitive edge this holiday season, as well as any "new normal" in the future.