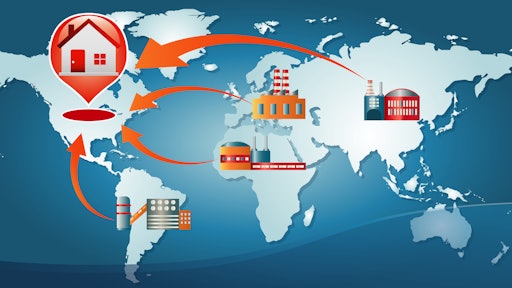 melita
Vector.ai is rebranding under the name Raft to better emphasize its evolution to a comprehensive operational platform for freight forwarders.
"Raft's purpose is to help forwarders optimize their whole shipment process across the entire lifecycle. Yes, we use the industry's leading AI implementation in our platform, but we now provide much more capability on top of each shipment, like emissions visibility, which allows our forwarding and brokerage customers to provide ever-better service to their end-customers on the back of the standardization we already provide. It's a really powerful concept that has resonated with our customer-base," says James Coombes, CEO, Raft.
From GlobeNewswire:
Vector.ai launched in 2017, delivering artificial intelligence (AI) to automate document and email processing for freight forwarders.
The rebrand to Raft points toward the greater need for forwarders to have a single platform for their day-to-day workflow.