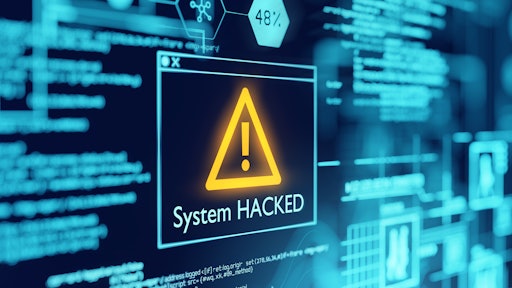 James Thew - stock.adobe.com
The threat of ransomware attacks, data breaches or major IT outages are the biggest concern for companies globally in 2022, according to Allianz Global Corporate & Specialty (AGCS).
"'Business interrupted' will likely remain the key underlying risk theme in 2022," AGCS CEO Joachim Mueller says. "For most companies, the biggest fear is not being able to produce their products or deliver their services. 2021 has seen unprecedented levels of disruption, caused by various triggers, and this year only promises a gradual easing of the situation. Crippling cyberattacks, the supply chain impact from many climate change-related weather events, as well as pandemic-related manufacturing problems and transport bottlenecks have caused major disruption in the past year and remain the core concerns for companies in 2022. Building resilience against the many causes of business interruption is increasingly becoming a competitive advantage for companies."
From Yahoo! Finance:
Cyber incidents tops the Allianz Risk Barometer for only the second time in the survey's history (44% of responses); business interruption

drops to a close second (42%);

and natural catastrophes ranks third (

25%), up from sixth in 2021. Climate change climbs to its highest-ever ranking of sixth (17%, up from ninth), while pandemic outbreak drops to fourth (22%).

Shortage of skilled workforce (13%) is a new entry in the Top 10 risks at No. 9, and ranks as a Top 5 risk in the engineering, construction, real estate, public service and healthcare sectors.
Changes in legislation and regulation remains fifth (19%).
Fire and explosion (17%) is a perennial risk for companies, ranking seventh as in last year's survey, while market developments (15%) falls from fourth to eighth year-on-year and macroeconomic developments (11%) falls from eighth to 10th.
"The pandemic has exposed the extent of interconnectivity in modern supply chains and how multiple unrelated events can come together to create widespread disruption. For the first time the resilience of supply chains has been tested to breaking point on a global scale," says Philip Beblo, property industry lead, technology, media and telecoms, at AGCS.