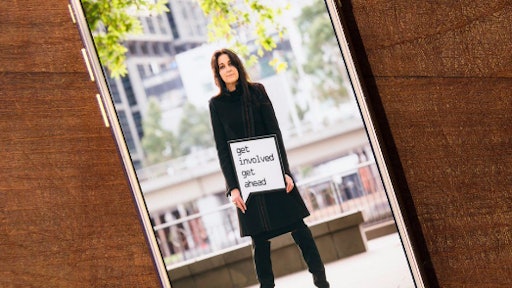 From Brexit to supplier bankruptcies, procurement and supply chain professionals don't have the luxury of dealing with unexpected events on weekdays from nine to five. Whether they're at their desks or on the road, they need to stay on top of the latest challenges and opportunities, and take action 24/7.
But now these individuals can relax (at least a little!) because of a new app from Procurious.com, a free online business network for procurement and supply chain professionals. With a few taps, Procurious members can easily gain insights from their colleagues, invite their peers to get involved, stay in touch with suppliers and customers, make decisions and add value to their organizations at home or away.
"Today's procurement professionals are always on the hot seat, managing business-critical issues," said Tania Seary, founding chairperson of Procurious. "At the same time, these professionals and especially millennials are increasingly mobile, preferring to network, work and engage from their phones. Our new app responds to growing demand from our members to support them wherever they are, and however they work best with the insights and collective experience of a worldwide procurement community."
From e-learning videos to discussion groups, the app is easy to navigate and puts all of Procurious.com's resources for networking, skill development and career advancement in the palm of members' hands. Download the mobile app to:
Network with 16,000 curious, ambitious procurement professionals from around the world.
Discuss everything from achieving social responsibility goals to choosing contract document assembly software through lively forums.
Read

Procurious'

blog to access more than 800 insightful posts with the latest market intelligence, opinions and tips from some of the top influencers around the world.
Learn a new skill. Find dozens of e-learning videos on crisis management, winning the war for talent, negotiating and more.
Message. Connect privately to build relationships, arrange discussions or share information with your peers.
Join subgroups on the platform, from the Institute for Supply Management (ISM) to IT buyers and category managers.
Shape the future of procurement by sharing your ideas at digital think tank events like the annual

Procurious

Big Ideas Summit or marking your calendar to participate in our upcoming Boot Camp, an exclusive podcast series with daily insights to help procurement professionals get in the best career shape of their life.
Companies in this article
Request More Information
Fill out the form below to request more information about
Worldwide Procurement Community Goes Mobile with Launch of Procurious.com App