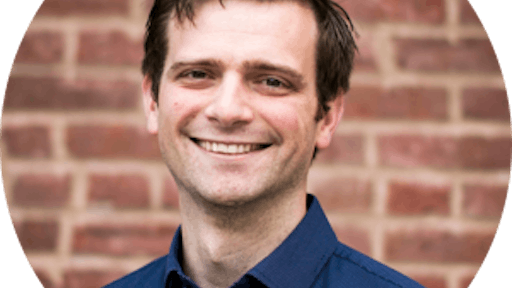 Bottom-line savings go hand-in-hand with top-line profits—and more and more enterprises are realizing that the best way to get a firm grasp on both of these is through sourcing. While the function has long been regarded as a vital internal resource to increase savings, many companies view procurement through a tactical lens, as something that exists primarily to manage negotiations at the end of a deal, rather than strategic experts that can make a positive impact on the entire sourcing process. This means that the team with arguably the most valuable insights into procurement needs and strategy are not being involved in the early-stage decisions.
Data confirms that this approach is a mistake; findings from the Institute of Supply Management note that early-stage procurement involvement results in an average of 9 percent in sourcing savings—2 percent higher than getting them involved later in the game.
Getting stakeholders to involve procurement teams as strategic partners in the sourcing process might take some convincing. To shift the mindset of your procurement team as transaction managers, try out these key strategies to turn sourcing project stakeholders into procurement power advocates:
1) Sell your expertise.
Procurement is a fairly foreign concept to many; don't assume that everyone understands the function or the role you play in it. You may have to turn yourself into a salesperson to truly highlight the full effect of your expertise—and that is all right. To help your stakeholders truly understand the opportunity in front of them, share real life examples of the benefits that procurement has brought to various stakeholder-vendor relationships and sourcing projects within the business. If you use an eSourcing solution, this is the perfect time to highlight how that tool can benefit individuals outside of the procurement team.
2) Give them the gift of research.
In order to build a rapport with the stakeholders within your business, it is important to show each and every department that you have a full understanding of their needs. While it is completely fair to ask them to keep your team up to date on their needs, staying informed is a two-way street. Make sure to do your research before coming to a conversation, and be ready to present relevant spend data and vendor insights that will be of strategic use to those departments.
3) Set expectations.
Surprises are usually a great thing, but when the surprise involves extra work, tensions ensue. Avoid these unwelcome curveballs by planning for every eventuality, providing regular updates and assigning clear responsibilities. One way to do this is by utilizing a strategic sourcing solution to designate specific roles and tasks to individuals involved in the project. That way, each person has a clear outline of every single task and deadline that falls under their management.
4) Keep lines of communication open.
Procurement sometimes gets the title of the "silent participant" in a business. Break that stereotype by keeping lines of communication open at all times. Make sure you are communicating timelines, deadlines, vendor responses and any roadblocks that may arise. That way, no one will feel out of the loop during the sourcing process. Strategic sourcing technology can come in handy when communicating with large groups—especially for projects that involve cross-functional collaboration—by streamlining communications through a single, centralized platform that gives everyone a clear view of what's going on.
5) Keep the relationship alive.
The end of the project does not have to mean the end of the relationship. Make sure to keep it alive by continuing to report on results, even after an event is over. Often, these insights will be the most valuable in determining the success of the sourcing project—not to mention, they also serve as a handy reminder to stakeholders of procurement's value in the process. When reporting on your success, remember to make it as useful as possible by using relevant metrics, avoiding jargon, putting numbers in context, and including visuals when possible.
Procurement involvement can be a game-changer when it comes to bottom line savings. It is important that stakeholders understand the difference it can make when they involve a procurement team early on when strategic planning, rather than late in the game for final contract details. As a recent report by Harvard Business Review in partnership with Scout RFP points out, "High-performing sourcing organizations specialize in partnering and collaborating with internal stakeholders to gain a deep understanding of business requirements. At the same time, in their role as an expert consultant positioned between the enterprise and the supply base, they are closely engaged with suppliers and vendors to come up with innovative solutions and fresh ways of approaching business problems."
By keeping these five tips in mind, you can help stakeholders realize the strategic benefits of procurement, establishing a strong relationship to turn them from your adversaries to procurement advocates.