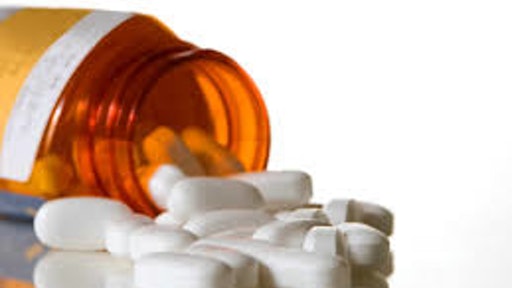 Getty Images
IBM and The National Association of Boards of Pharmacy (NABP) collaborated to build Pulse by NABP, a new digital platform intended to bring visibility to the drug supply chain and help protect patients from counterfeit or substandard prescription medications.
"Patients need to be able to trust the safety of the drugs they're prescribed," says NABP executive director/secretary Lemrey "Al" Carter. "We're excited to launch Pulse by NABP because we believe it can significantly improve the safety and transparency of the drug supply chain in the US, benefiting patients as well as regulators, manufacturers, wholesalers, and dispensers. We selected IBM Consulting as our implementation partner because they have the deep business and product strategy, technology, and industry expertise to help us build and maintain a digital platform that's secure, user friendly, and can integrate seamlessly with participating organizations' IT architectures."
"NABP is the right organization to convene the ecosystem and establish a truly industry-changing solution to improve the safety and visibility of the pharmaceutical supply chain in the U.S.," says Luq Niazi, global managing partner, industries, IBM Consulting. "The more connected the pharmaceutical supply chain is, with the right technology platform, the easier it can be for drug manufacturers, drug distributors and pharmacies to improve patient safety. We're proud to be NABP's implementation partner to build a platform that can meet the ecosystem's needs for data security, reliability, and scale."
From IBM:
Launching in late summer 2023, the platform is designed to facilitate manufacturers, wholesalers, pharmacies and regulators to identify counterfeit or sub-standard prescription medications and connect with each other when required; provide authorized partners with capabilities to help them accurately trace prescription medications throughout the supply chain; and give patients more confidence that their prescriptions are legitimate.
Pulse can help users improve patient safety by assisting them in identifying threats, including falsified, sub-standard, or counterfeit drugs and "grey market" companies.
Powered by automation and other technologies, Pulse is designed to integrate application programming interfaces (APIs) from solution providers that allow for searching trading partners, verifying authorized trading partner status, transmitting digital credentials, and electronic tracing. Manufacturers, distributors, dispensers, regulators, and solution providers will have the opportunity to benefit from the secure, efficient, and trusted communications provided by the Pulse platform.