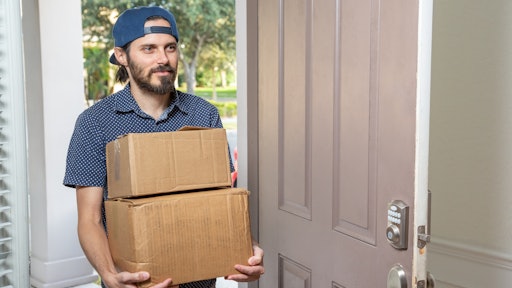 DAVID AdobeStock_360101757
InsureShield Shipping Insurance by UPS Capital Insurance Agency, Inc. launched DeliveryDefense, a new predictive analytics solution that enables merchants to assess the level of delivery risk associated with addresses nationwide.
"DeliveryDefense empowers merchants to select optimal approaches for seamless and successful deliveries, prioritizing the customer experience," says Mark Robinson, president at UPS Capital. "By proactively identifying and addressing potential shipping issues, DeliveryDefense data ensures a smooth customer journey. Merchants can leverage alternative options, such as nearby UPS Store locations or other convenient access points, to optimize delivery outcomes."
From InsureShield Shipping Insurance by UPS Capital Insurance Agency, Inc:
By analyzing address characteristics and historical loss information using artificial intelligence (AI) and machine learning algorithms, the solution generates a delivery confidence score. This score indicates the level of uncertainty associated with each address, allowing merchants to gauge the likelihood of a successful delivery.
Merchants can access this score through

UPS Capital's

user-friendly web-based application or API to choose the best option for identified risk.
Addresses identified with low confidence scores face nearly 63 times higher likelihood of experiencing a problem reported after delivery, compared to high confidence scores.