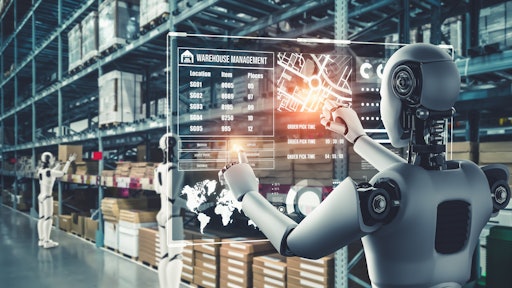 Blue Planet Studio - stock.adobe.com
Verusen announced Trusted Network, what is said to be the first supply chain and materials management-centric, artificial intelligence (AI)-driven platform to provide MRO supply and material visibility for a wide range of Fortune 500 customers.
"Today, it is more difficult than ever to manage through the chaos across an enterprise supply network. As a result, executives must decide to accelerate the use of purpose-built solutions to take command of not only their global supply chain and materials data but their entire business," says Paul Noble, founder and CEO of Verusen. "Creating trust in materials at scale is the goal, and Trusted Network is the answer. Centralizing data from all points of the supply and materials continuum and applying the power of AI across the enterprise, Verusen connects once disparate materials data to generate guidance for actionable decisions. The platform works to ensure that production and supplies are in harmony, driving more profitable and responsive businesses."
From GlobeNewswire:
Verusen's

Trusted Network connects and delivers a purpose-built intelligence across the enterprise, providing deep machine learning and AI benefits without the need to hire or train data scientists, all to de-risk supply chains and optimize costs.

The platform p

rovides inventory visibility and actionable insights across the entire global enterprise in less than 90 days.

It also a

llows enterprises to build networks based on a variety of criteria/variables with the added capability to find "unintuitive" opportunities through an automated networks feature.

The network also r

educes lead time risk to more efficiently consume over-max and enables collaboration between facilities including strategic sourcing alignment across facilities.