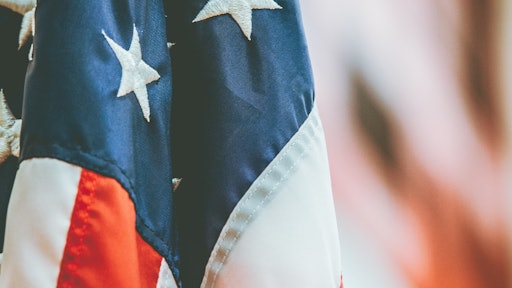 China will halve additional tariffs on $75 billion worth of US imports as the two countries continue to work on a trade agreement.
In January, Donald Trump and China's President Xi Jinping signed Phase 1 of a trade deal between the two countries.
The agreement comes two years after the United States announced that it would place steep tariffs on steel and aluminum, prompting retaliation from some of its biggest trading allies. The Trump administration then placed an additional 25% tariff on $100 billion worth of Chinese goods, calling for new limits on Chinese investment in U.S. technology in an effort to protect America's "economic seed corn."
Under the 86-page agreement, China will buy an additional $12.5 billion in U.S. agricultural products in year one, and then $19.5 billion in year two. In exchange, the U.S. will reduce tariffs on $120 billion in Chinese products from 15% to 7.5%.
According to CNN, China will cut the additional 10% tariff rate it enacted on some goods to 5%. Other goods that were taxed an extra 5% will now be reduced to 2.5%. However, tariffs on certain US goods will be maintained while it continues to work on exemptions.
Coronavirus May Slow Down Trade Promises
The announcement comes as the coronavirus outbreak continues to spread across the country. The disease has killed 565 people, mostly in China, and infected more than 28,000 people in over 25 countries and territories, according to CNN.
The city of Wuhan has been put on a strict quarantine since Jan. 23, halting public transportation and temporarily suspending flights to the country.
Disruptions to inbound and outbound air cargo shipments, trucking and rail cargo services, and port congestion near Wuhan will persist as the outbreak continues. According to Resilience360, regional lockdown has already impacted logistics operations that rely on access to highways to carry goods into and out of the region. Operations have been halted in an attempt to slow down the outbreak.
US Secretary of Agriculture Sonny Perdue is encourage the U.S. to be patient with China's ability to meet trade pledges given the circumstances.
"If they're really trying and it really just blows the economy out of the water, then we would have to be understanding of that," Perdue said, according to Reuters.
Trump Eyes Withdrawal from WTO Government Procurement Agreement
While the Trump works on a trade agreement with China - one of the country's largest trading partners - the administration may alienate more of its allies by withdrawing from the WTO Government Procurement Agreement, a global trade alliance covering government opportunities worth $1.7 trillion.
According to Bloomberg, U.S. withdrawal would block most foreign, non-defense contractors from bidding on the tenders. Companies based in GPA member states, such as the U.K.; Japan; South Korea; Canada and the European Union, have preferential access to U.S. public procurement tenders.
The current administration has grown frustrated by the GPA, claiming that it is unbalanced and gives the U.S. an unfair hand in bilateral trade negotiations. The U.S. offers GPA members access to a $837 billion procurement marketplace, which is twice as large the approximately $381 billion reported by the next five largest GPA parties combined, Bloomberg reports.
With threats to withdraw, the Trump administration can increase its leverage and obtain greater public procurement concessions in bilateral talks with the EU and U.K.
The executive order is still a draft and at the time of this publication, there is no intentions of following through with the threat.