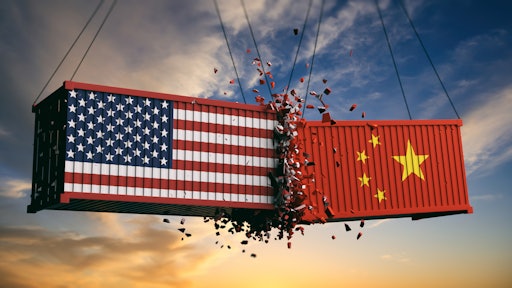 Getty Images
The United States and China may be close to closing a limited trade deal, potentially easing tensions between the two countries.
President Donald Trump told the media that talks were "going really well," suggesting that the countries could agree to a partial agreement on issues such as currency and agriculture buying. In addition, the ease in tension could also delay a tariff hike that is scheduled for next week.
According to CNBC, day two of talks includes a critical meeting between Trump and Chinese Vice Premier Liu He. The meeting adds to renewed optimism toward the ongoing trade war.
Along with trade negotiations, Washington is seeking pledges from Beijing to refrain from currency manipulation and more agriculture buying. In return, the U.S. would suspend a tariff increase.
If a mini deal is agreed upon, it would include the currency agreement and tariff delay. In addition, CNBC reports that the Trump administration plans to allow sale of some supplies to Huawei.