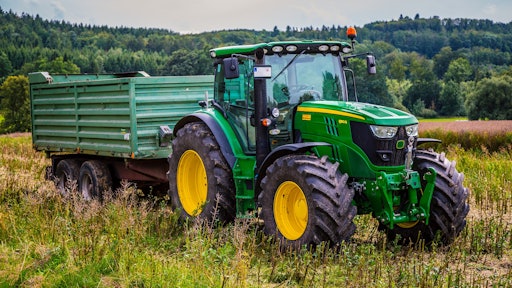 Pixabay
John Deere is laying off 163 workers across its Davenport, Iowa and East Moline, Illinois plants. Despite the reduction in labor, the plans will remain open and operational.
The layoffs will be effective on Oct. 28 and are driven by decreased customer demand.
The company has voiced their concerns about low customer demand on multiple earnings call, saying that agricultural equipment was especially low. Since the trade war started last year between the United States and China, farmers have been forced to repair old farm equipment, rather than replace them with new, expensive equipment. Meanwhile, the trade tensions have virtually closed U.S. farmers' largest export markets.
"China's top two targets in this trade dispute with the United States are the U.S. agricultural industry and manufacturing industry, but unlike other bellwether manufacturers like Caterpillar, Boeing, Ford, etc. - John Deere has significant ties to the U.S. agricultural industry," Financial Expert, Mark Grywacheski says in a statement to WQAD 8.
In August, John Deere claimed that uncertainty in the agricultural industry had only increased throughout the year, prompting worldwide net sales for the company to be down by 3% and down 6% year-over-year in the agricultural segment of the business alone.