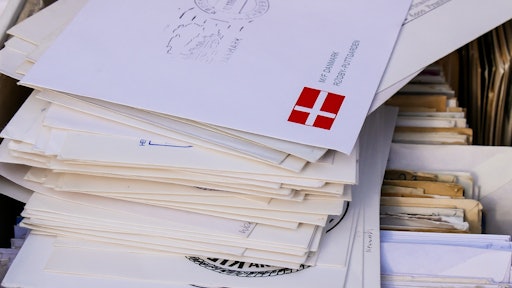 Pexels
The United States Postal Service (USPS) will leave the Universal Postal Union on Oct. 17, ending 144 years of the country's involvement in the group.
According to FreightWaves, the UPU governs the exchange of mail and postal parcels between countries and is at the roots of the global air shipping industry.
Members of the United Nations body will gather on September 25 and 26 in Switzerland to vote on a "possible revision of small packet remuneration rates," which will determine the future of the U.S.' involvement.
The U.S. State Department has submitted a proposal that would allow the country to "self-declare" international postage pricing and decide on any subsidy levels. Unless the UPU agrees to the proposal, the U.S. will leave the Union and will begin a framework of bilateral negotiations with individual postal authorities, FreightWaves reports. If approved, the self-declare regime would start in 2020.
If the U.S. were to exit the UPU, there would be a rate increase of 300% on postal parcel traffic to the U.S. from high exporting countries. In addition, U.S.-based international shippers will also have to pay more because USPS will cancel negotiated service agreements covering international shipments if the withdrawal takes place, FreightWaves reports.
The Trump administration first suggested leaving in an August 2018 memorandum saying that the "current international postal practices in the UPU do not align with United States economic and national security interests."
A primary concern for the government is the highly subsidized rate set by the UPU for delivery of lightweight packages sent from other countries. The rate is far less than the domestic delivery cost charged by the U.S. Post Service, putting e-commerce businesses at a disadvantage. In addition, the rate undercuts private carriers that offer international shipping as well but cannot compete against the subsidized rates set by the UPU.
The Administration argued that terminal dues -which resulted in the United States paying more because of its highly advanced market while developing countries have a lower shipping rate - has left the country at a competitive disadvantage for decades.
The USPS supports the Administration in securing a more balances and fair system. Though, it wants to establish agreements with foreign posts to continue exchanging mail if the U.S. does exit the UPU.