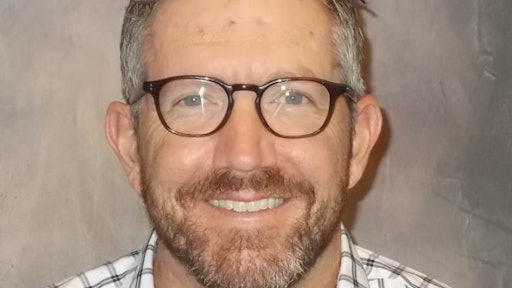 Supply chain risk and disruption are ubiquitous in any industry that relies on incorporating resources, materials, finished goods or equipment into their products. No matter the size, supply chain risks emerge from hundreds of sources: debilitating storms, port shut-downs, supplier bankruptcy, fluctuations in resource availability or even massive system hacks — and these are just a few of the disruptions that bring supply chains to a screeching halt.
For time-sensitive construction industry, recent tariffs are proving to be the most acute and painful supply chain risk of 2018 and potentially beyond.
Tariffs have forced skyrocketing materials costs for heavy building materials, just as an increase in construction activity has put pressure on the supply of materials, equipment and an already-tight skilled labor market in the United States.
While the construction industry anticipates steady growth throughout 2018, the pressure on its supply chains is just beginning.
Industry experts note that the cost of all goods used in construction rose 8.8 percent from May 2017 to May 2018, the steepest annual increase in nearly seven years. It was also noted that contractors will likely face a severe squeeze on costs for both ongoing and new projects. Further, materials prices are projected to increase as new trade restrictions come online, forcing contractors to pay more for materials and wait longer to receive them, driving up construction expenses and project length. Tariffs have also triggered surging orders that exceed mills' capacity, threatening to produce further construction delays, budget problems and possible cancellations for future construction projects.
The Extreme Business Case for a Supply Chain Check Up
Construction has suddenly become a much riskier business. It's not just the acute risk from tariffs that brings cost, planning and resource disruption. Chronic supply chain threats include inefficient manual processes that imperil operations. According to an industry research report from PlanGrid and management consulting firm, FMI Corporation, endemic miscommunication and inaccurate/inaccessible information are projected to cost the construction industry more than $31 billion in 2018.
The construction industry is not alone in its need to do preemptive planning and gain competitive advantage through better communication and information-sharing.
While some firms are beginning to explore technology, like blockchain, to ensure better "trading intelligence" among supply chain partners, the construction industry is lagging in delivering information among all construction "trading partners." If suppliers can't deliver the right materials or equipment, an entire project can be thrown off schedule, creating a series of production delays, loss of shareholder value, reduced sales, loss of market share and even damaged reputation.
Seven Steps for Mitigating Construction Supply Chain Risk
What can your company do to mitigate business and supply chain risks? Healthy construction supply chains will all benefit from working with an internal team or outside experts to:
1. Ensure your updated contingency supply chain plan is in place. Do you have a contingency plan for dealing with unexpected or planned-for issues or supply chain events or emergencies? If so, when was the last time you reviewed your plans? Do you need new leadership or members on your planning team or KPIs that help you address any supply chain issues that could impact your business?
2. Do a check-up on your supplier and subcontractor stability. What impact would their failure have on your business? Who might replace them, in the case of their failure?
3. Explore your assumptions about available assets and capacity in areas like trucking and production. Whether you're working with a 3PL or other logistics service provider or directly with carriers or production facilities, explore what could happen to your business if you were to experience downtime at a production facility or a previously reliable transportation mode was suddenly unavailable or cost-prohibitive.
4. Optimize workplace safety. Carefully developed safety procedures used at job sites not only ensure workforce safety and project viability but avoid downtime and the extensive reporting required and costs accrued as the result of an accident. Consider that an ounce of prevention is worth a pound of cure, as the saying goes.
5. Insure and ensure your raw material sources. Your healthy supply chain includes addressing the challenge your business faces if your suppliers can't supply the raw materials you need on time in the right amount. Work with your procurement department to determine your options, which might include working with a consortium to learn more about procurement best practices or ordering and storing more product at a more-efficient location.
6. Promote greater relationships and better communication. Adopt tools that allow you to easily complete business transactions, run reports, automate tasks, regain efficiencies and eliminate wasted time.
7. Enable your contractors, haulers, and suppliers to digitally connect to an easily configurable portal. This "central source of truth" assures all parties are viewing the same data, nipping miscommunication in the bud.
Opportunities abound for construction firms to create and proactively manage a healthy supply chain and adapt to both chronic and acute supply chain risks for ongoing safety, risk reduction and sustained success.