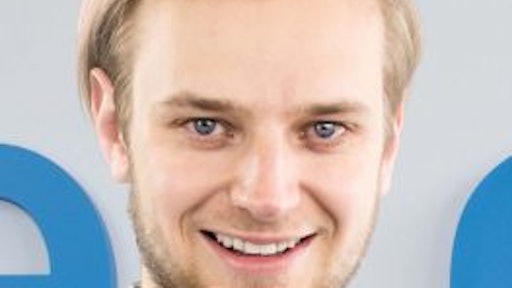 If you want to capitalize on your customers' desires for on-demand products and personalized services, your supply chain needs to deliver. This spring in the UK, KFC had to close over 700 stores after it switched its distributor from several small warehouses to one large, centralized facility. The restaurant's teething problems prove that even the largest businesses aren't immune to supply chain shortcomings, with its "apeckalypse" seriously impacting its brand, franchisees and employees. Most importantly, the incident affected its customers and their trust, while revealing three pervasive truths about supply chains:
1. Even small supply chain issues can result in big business problems
There are four key components to a supply chain strategy: processes, infrastructure, information systems on which processes are run and the people involved. If any of these elements fail, the whole system can collapse. Since supply chain operations vary by industry, supply chain management solutions are usually customized for each specific business and informed through data analytics. In fact, 55 percent of major organizations are making a major investment in procurement and supply chain AI within the next two years in order to facilitate data-driven business decisions.
Most businesses are dependent on the quality of suppliers and the efficiency of processes in order to best serve customers. However, it's crucial for a business to predict supply chain problems before a crisis takes place by implementing technology to analyze every step of existing processes.
2. Regardless of size, businesses must monitor their internal processes to make informed business decisions
In hindsight, KFC should have taken an extensive look at its existing supply chain processes and an even closer look at how the handover from the previous partner would be completed. There will always be potential hiccups when switching distribution partners, and these sort of process redesigns should be meticulously planned and modeled. Businesses can institute a more proactive, data-driven approach to identify any logistical shortcomings ahead of time. Solutions like process mining technology analyze event logs from IT systems in order to provide unbiased visibility into how businesses actually operate and work to mitigate supply chain meltdowns. This approach looks at all internal processes and leaves little room for doubt, enabling companies to make decisions that improve margins, business agility and customer service while reducing operational costs. Businesses that implement intelligent software to actively monitor and improve global supply chains can identify potential weak spots and make swift changes before a problem occurs.
3. Efficiency and predictability build consumer trust
Revenue is contingent on a company's ability to consistently serve its customers. By closing more than 80 percent of its stores at once, KFC lost nearly $1.2 million daily. This is why proactively minimizing risk is much more cost-effective than fixing an issue after it occurs or acquiring new customers to replace the ones that were lost. In fact, acquiring a new customer is 5 to 25 times more expensive than retaining an existing one.
The first step to optimizing supply chain processes is investing in intelligent technologies, like data analytics, to enable companies to actively monitor issues and improve processes over time. The KFC incident illustrates that breakdowns in supply chain monitoring and management can result in financial harm and damage the customer experience. Businesses can use modern technologies like process mining to take a data-centric approach and analyze an operation as it happens. Over time, this empowers businesses to improve key aspects of the supply chain and efficiently meet demand, which in turn, avoids financial harm and fosters consumer trust.