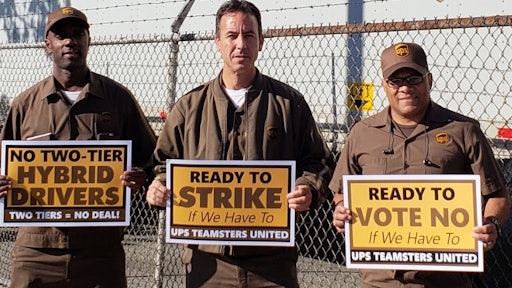 United Parcel Service is halting pickups from freight customers because of a potential teamster strike that may occur in the next two weeks.
According to a company statement, it will accept overnight freight pickups through Nov. 7 and "work to empty our network of freight by Friday, Nov. 9."
The decision shows concern that the latest contract offer won't be approved by Teamster leadership. Bloomberg reports that the Teamsters rejected a contract in October and workers will begin voting on Nov. 7 for a "final offer," with results set for Nov. 11.
Bloomberg reports that UPS' freight makes up about 5 percent of its sales, and damage would depend on how long a strike would last. However, the strike won't affect the U.S. parcel business.