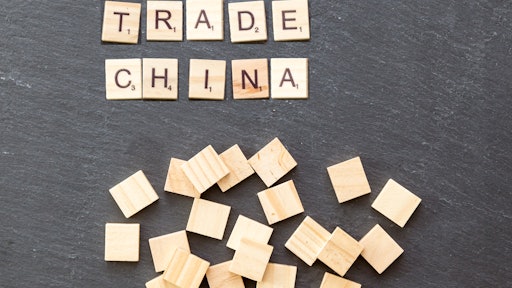 The United States and China will rekindle renegotiations later this month after months of tensions that followed broken trade talks this year, resulting in a round of escalating tariffs, the New York Times reports.
Although the Times reports the Trump administration has repeatedly said the ball is now in China's court, the Chinese government said the trip is being made at the invitation of the United States.
The talks come as the Trump administration prepares far more expansive tariff measures, including levies on another $16 billion worth of Chinese products that are expected to go into effect next Thursday. The administration is also scheduled to hold six days of hearings over the next two weeks to allow up to 370 witnesses to weigh in on plans for tariffs on a further $200 billion worth of Chinese products, a spokeswoman for the United States trade representative told the Times.
If all of those tariffs go into effect, the United States would be taxing roughly half of the goods it imports from China each year, raising prices for a broad swath of manufacturers, retailers and other industries.
To read the full original article, please click here.