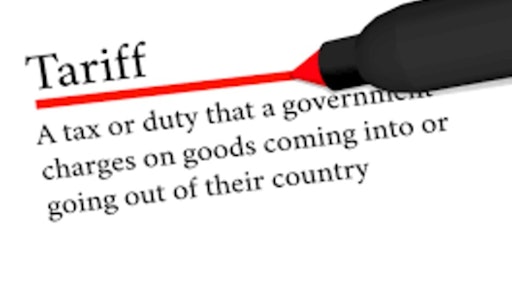 The United States announced that the exemption period has ended for the European Union, Canada and Mexico, and the countries will now face the steep tariffs on steel and aluminum.
The Trump administration is basing their decision off of a 1962 law that allows the president to increase tariffs on products that are considered a "national security issue." U.S. allies have strongly opposed the tariffs and the use of the nation security argument by citing close alliances with the country. Even prompting Canada's foreign minister, Chrystia Freeland, to say that metal imports from the country is "absurd." French President Emmanuel Macron called Trump to tell him the tariffs were "illegal," according to BBC.
After the initial announcement, US allies across the globe made threats of retaliation, but now that the tariffs are here, the threats are starting to become reality. In 2017, Canada was the largest exporter of steel and Mexico was the third largest, following behind South Korea, CNN reports.
According to CNN, Mexico said that the US was not justified in their actions, and has vowed to retaliate. The country is allegedly penning a list of penalties on American lamps, pork, fruit, cheese and flat steel.
BBC reports that the EU already has issued a 10-page list on US imports including Harley Davidson motorcycles, bourbon, denim, cranberry juice and peanut butter. CNN writes that Canada is preparing to enact tariffs on $12.8 billion in US exports, effective July 1.
Industries across the US are already seeing an increase in prices for steel and aluminum, many fearing how expensive the materials will get. Economists across the political spectrum have agreed that the impacts from the tariffs will only be negative, CNBC reports. Republican economist who advised George W. Bush says that the tariffs are "unambiguously bad."
Economists have predicted that the trade conflicts will reduce economic growth by 0.2 percent, over 250,000 jobs will be lost and $210 in higher costs for an average family, according to CNBC.
Speaker of the House Paul Ryan has also publicly disagreed with Trump's decision on the tariffs saying that it "targets America's allies when we should be working with them to address the unfair trading practices of China" CBS reports.