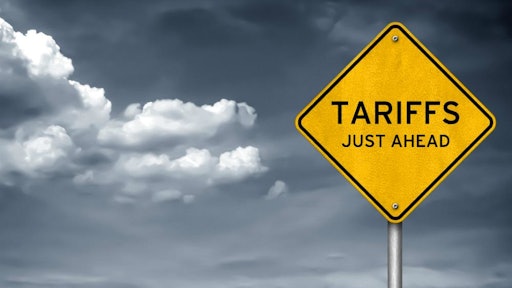 The Trump administration announced that it will impose tariffs on steel and aluminum on its closest allies.
When the initial announcement was made on March 1, U.S. allies across the globe said that they weren't afraid to retaliate against the steep tariffs. China released its own tariffs against the U.S. prior to the ones that U.S. put solely on the country.
The 25 percent tariff on steel and a 10 percent tariff on aluminum will hit the European Union, Canada and Mexico and go into effect at midnight Thursday, the New York Times reports.
The countries initially received a temporary exemption from the tariffs, but it's set to expire on Friday. Commerce secretary Wilbur Ross has been in discussions with Europeans regarding permanent exemption from the tariffs, but progress has not been made.
The Trump administration believes that the tariffs are meant to protect the American industry, however, many jobs are now at stake due to pending retaliation. American businesses that use steel and aluminum are already seeing a rise in costs of materials, the New York Times.
The tariffs were initially carried out under a legal measure that says to be protecting America's national security. U.S. allies have strongly opposed the tariffs and the use of the nation security argument by citing close alliances with the country. The New York Times reports that Canada's foreign minister Chrystia Freeland said that metal imports from Canada is "absurd."
To read the full original article, please click here.