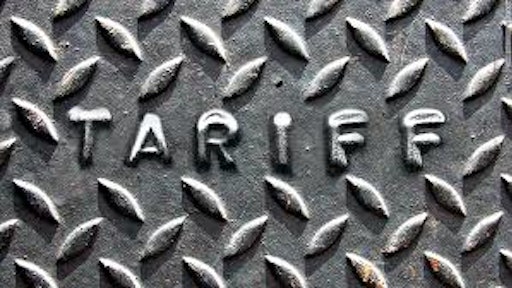 The European Union announced that it will start imposing duties starting in July on a list of US products. The new tariffs will be a retaliatory effort in the Trump Administration's decision to put tariffs on steel and aluminum imports from Europe, AP reports.
A finalized list is expected to be completed by the end of the month. According to AP, the EU will introduce "rebalancing" tariffs on $3.4 billion wroth of US steel, agricultural and other products.
The EU was previously part of an exemption from the tariffs that expired on June 1. The Trump administration initially set the tariffs as a mean to protect US national security interests, but has since faced a series of blacklash from its closest allies. The EU claims that protectionism breaks global trade rules, AP reports.
The EU reported exported 5.5 million tons of steel to the US in 2017, AP reports. European steel producers have concerns regarding a loss of market access and where that steel will come in.
According to AP, the EU has taken its case to the World Trade Organization (WTO), and if it rules in favor, or after three years if the case is still going on, the EU plans to impost further tariffs.