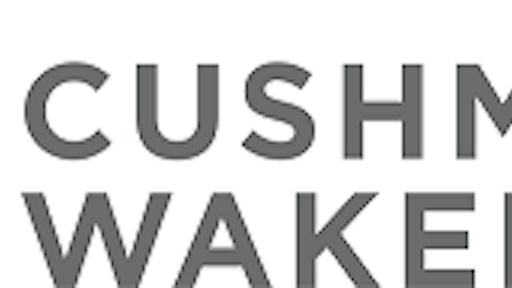 U.S. industrial markets absorbed 53.8 million square feet (MSF) of space in the first quarter of 2017, well above the quarterly absorption average of 49.3 MSF witnessed during the current economic expansion and significantly higher than the average quarterly absorption of 40.6 MSF registered during the last two economic growth cycles, according to Cushman & Wakefield's first quarter industrial market report.
The national industrial vacancy rate continued to decline in the first quarter, falling 20 basis points (BPs) from Q4 2016 and 80 BPs from a year ago to 5.3 percent. Industrial vacancy is now a full 300 BPs below the 10-year historical average of 8.3 percent. Vacancy rates declined or held firm during the quarter in 51 of the 79 markets tracked by Cushman & Wakefield. Strong leasing fundamentals drove vacancies for each industrial product lower than at any point in the last economic cycle. John Morris, executive managing director of logistics and industrial services for the Americas, says the outlook for the industrial sector remains promising and he expects 2017 to be another year of solid growth.
"Going forward, the demand drivers for industrial remain firmly intact," Morris said. "Much of what drives demand for industrial space links to the U.S. consumer. With consumer confidence at its highest level in 16 years, growing optimism suggests consumer spending will accelerate.
"It isn't just that consumers are spending either," Morris continued. "It is how they are purchasing, which is increasingly online. Online sales continue to drive significant requirements for new industrial space across the country. An uptick in e-commerce-related leasing by third-party logistics providers (3PLs), and healthy demand from other logistics and distribution occupiers are fueling rent growth."
U.S. industrial rents increased 4.2 percent in the first quarter compared to a year ago. Industrial rents increased in 71 of 79 markets tracked by Cushman & Wakefield from the first quarter of 2016 to the first quarter of 2017, with over one-third of the country reporting double-digit gains. In many markets, industrial rents are now either at their historic high or quickly approaching it, and on a national level, we are witnessing rental rate appreciation for every industrial product type.
On the development front, 54.9 MSF of industrial product was delivered in the first quarter, with the majority of deliveries coming online in major industrial markets and primary inland distribution hubs. Developers continued to break ground on more speculative projects in many markets. In the first quarter, speculative projects under construction totaled 145.5 MSF, comprising 66.3 percent of the total 219.3 MSF currently under construction.
"Construction continues to ramp up nationally, with U.S. ground-breakings up 24 percent since the fourth quarter of 2016, but the majority of speculative development remains concentrated in primary industrial markets, as does the most significant notable leasing volume," said Jason Tolliver, head of industrial research, Americas. "The Inland Empire, Dallas and Atlanta are where one-third of the nation's speculative projects are underway, but these markets also turned in the strongest first-quarter leasing performance, comprising nearly 30 percent of all U.S. net absorption. The script has been the larger the market, the stronger the leasing and the greater the development.
"Both e-commerce and international trade are driving logistics-related development, and the growth of both is accelerating," Tolliver continued. "Given improved fundamentals, the current speculative pipeline and our expectation that 2017 will be another year where net absorption surpasses 225 MSF, there is some room left before supply catches demand. That gap will close first in the primary markets where a number of speculative projects are poised to come online in the next two quarters, but even then the market shift should be subtle. There is no market where vacancy is poised to skyrocket due to pending deliveries."
In the first quarter of 2017, the top 10 strongest markets in terms of demand for industrial space were Atlanta, with 6.4 MSF of absorption; Dallas/Fort Worth, with 5.4 MSF; the Inland Empire, with 4.2 MSF; Cincinnati, with 4.0 MSF; Chicago, with 2.7 MSF; the Pennsylvania I–81/I–78 Distribution Corridor, with 2.6 MSF; Kansas City, with 2.6 MSF; Memphis, with 2.2 MSF; Phoenix, with 2.1 MSF; and Stockton, California, with 2.0 MSF.
The tightest markets in terms of overall vacancy included Los Angeles, at 1.3 percent; Orange County, at 2.0 percent; Oakland/East Bay, at 2.3 percent; Cincinnati and Savannah, Georgia, at 3.0 percent; San Jose, at 3.1 percent; Nashville, at 3.2 percent; Charlotte and Seattle, at 3.4 percent; and Detroit, at 3.5 percent.