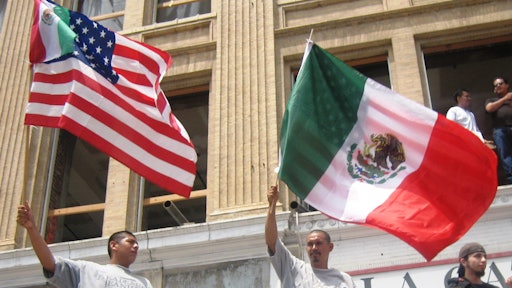 Mexico's top trade negotiator doubled down on threats to break off talks to rework the North American Free Trade Agreement (NAFTA), saying his country will walk away if the U.S. insists on slapping duties or quotas on any products from south of the border.
"The moment that they say, 'We're going to put a 20 percent tariff on cars,' I get up from the table," Mexican Economy Minister Ildefonso Guajardo said in an interview. "Bye-bye."
This doesn't mean, Guajardo emphasized, Mexico would be looking to scrap NAFTA. But by saying it refuses to even discuss the kind of tariffs President Donald Trump has long trumpeted, the country is ratcheting up the pressure on U.S. negotiators and effectively daring them to pull out of the 23-year-old pact.
To read the full original article, please click here.