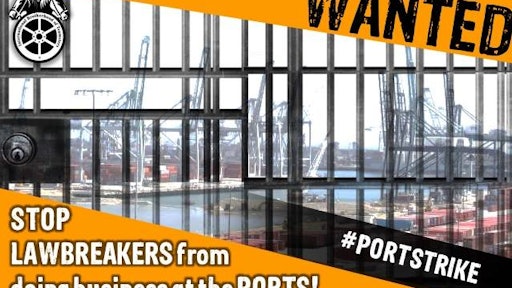 A large group of truck drivers joined a strike Wednesday at the nation's largest port complex, alleging that they have been misclassified as independent contractors and denied benefits owed to employees.
At the Los Angeles and Long Beach ports, drivers from XPO Cartage, XPO Port Services and K&R Transportation walked off the job. Drivers from Intermodal Bridge Transport and warehouse laborers from California Cartage — K&R's parent company — launched the strike on Tuesday afternoon.
The companies said the action is not representative of most truckers and accused labor organizers of disrupting the logistics industry for selfish gain. The workers said they would picket at marine terminals and the firms' yards, warehouses and distribution centers to protest the alleged unfair labor practices.
The ports have become a battleground between logistics companies and labor organizers attempting to unionize workers. Strikers accuse the companies of improperly categorizing them as independent contractors or self-employed workers, and then deducting operations and maintenance costs from their paychecks.
To read the full story, please click here.