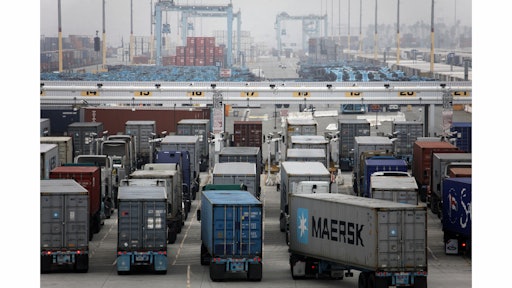 Feb. 12, 2016—The two busiest U.S. ports reported slight growth in imports, the latest sign that many companies are holding back on spending as they wait for the economic picture to clear, according to The Wall Street Journal.
The ports of Los Angeles and Long Beach, which form the largest port complex in the Western Hemisphere, reported a 37 percent jump in container imports from a year earlier, when both ports slowed to a crawl amid protracted labor negotiations. Compared to the same period in 2014, the ports' combined volume only grew 1 percent. Exports were up 5 percent from last year, but down 18 percent from January 2014.
January's volumes show that West Coast ports have largely recovered from last year's congestion. However, growth remains subdued as U.S. retailers and manufacturers have been slow to ramp up imports after the holidays, opting instead to work through large inventories built up last year. The strong dollar has reduced exports by making U.S. goods more expensive in foreign markets. Even so, Los Angeles port officials said it was their busiest January on record.
To read the full story, please click here.